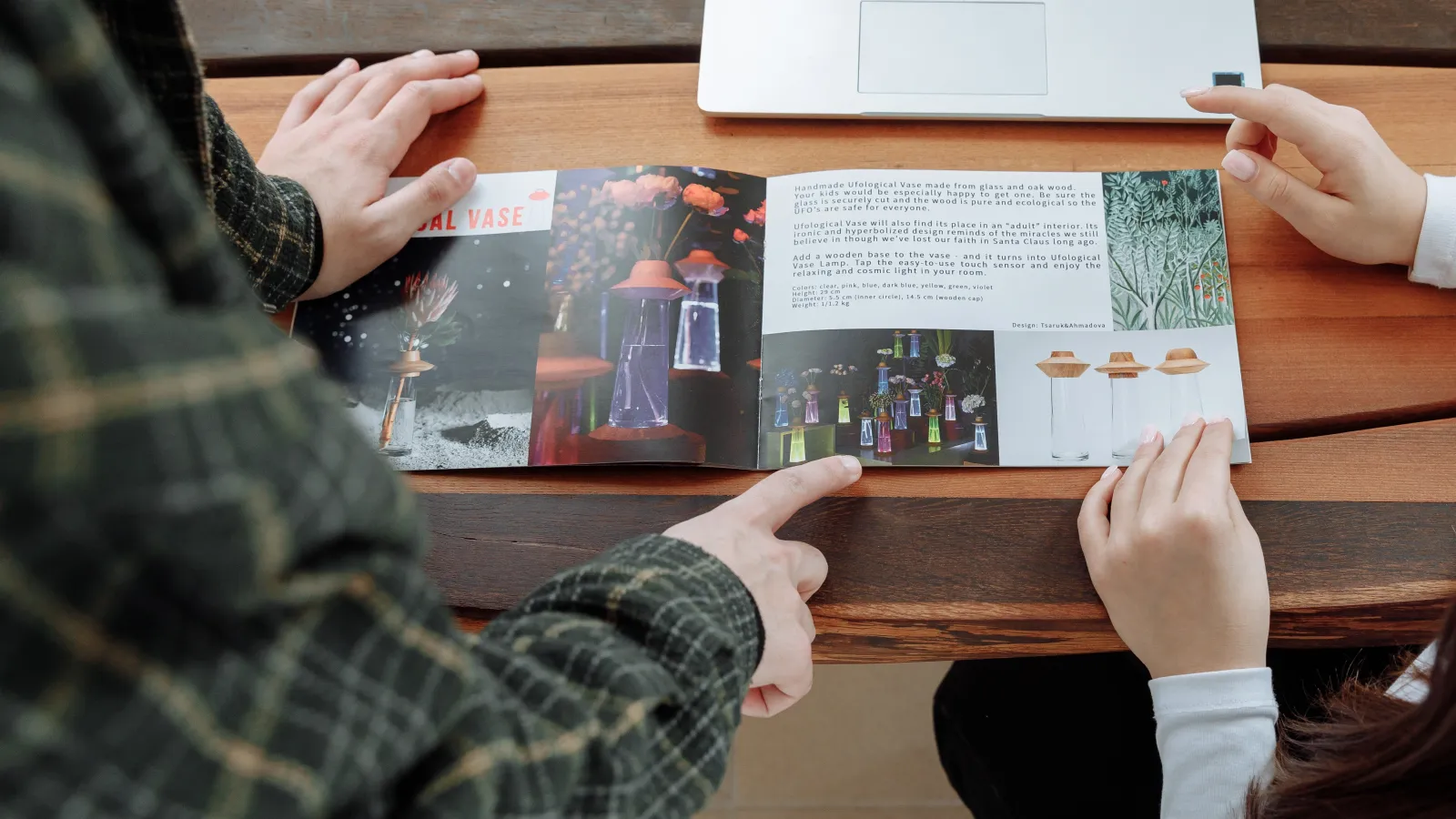 Brochures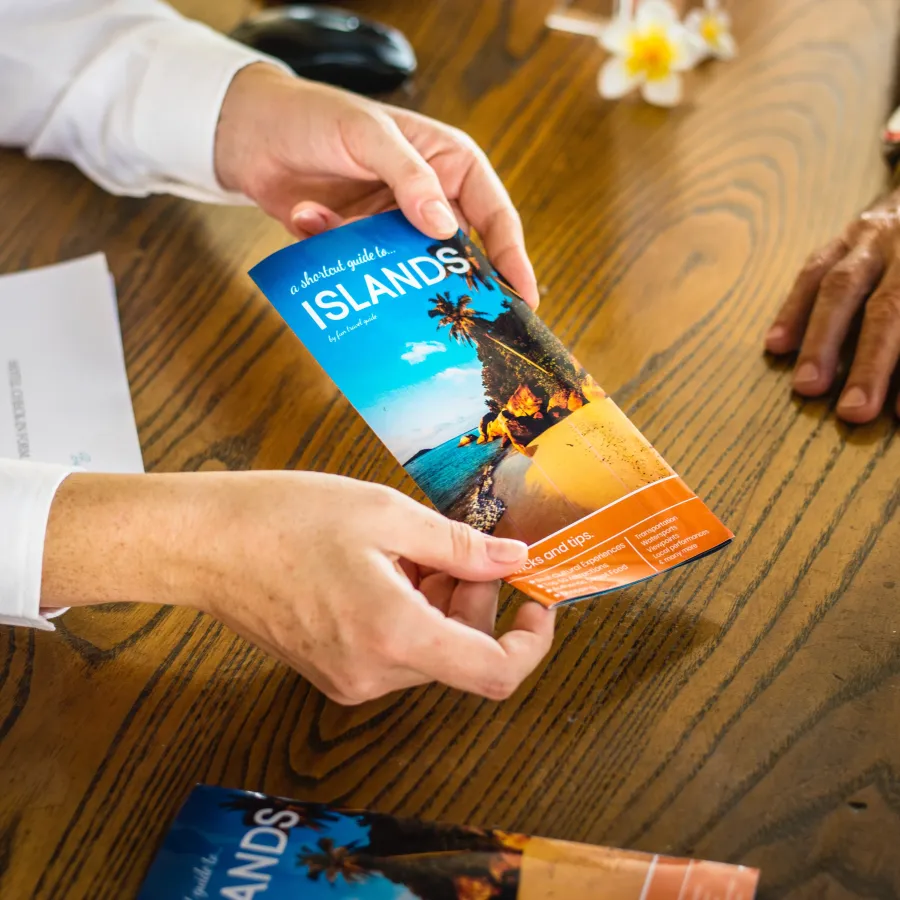 The Crown Jewel of Marketing Materials
Brochures are considered the crown jewel of marketing materials. Using eye-pleasing images and concise text, they provide the ideal format for introducing a company and its offerings to prospective customers. A well-designed brochure is essential for any organization that wishes to build trust and project a professional image.
Brochures can be produced in virtually any practical size or style. The majority of brochures are made using various folding methods to create distinct panels of the brochure, such as the popular bi-fold or tri-fold configurations. Lengthier brochures are often bound into booklet form.

Because a brochure is used to showcase a company and/or highlight its products or services, it is generally printed on a premium weight of paper to give it a noticeable feel of quality. Also, every effective marketing brochure is printed in full color for maximum impact.
To further enhance the appearance and improve longevity, most brochures have a protective coating applied over the ink, such as aqueous or UV. Laminates are also popular for adding distinction and durability to a brochure and are available in a gloss, matte, or soft-touch finish.

Other creative design elements include die-cutting, embossing, foil stamping and spot UV. These techniques can be used individually or in combination. Furthermore, a brochure can be produced in whichever orientation best suits its intended purpose - portrait, landscape, or square.

Brochures are an essential tool for marketing your company and brand.
Let Color Vision help you print a flagship brochure you'll be proud to share with clients!

Pricing and Quality is Unrivaled