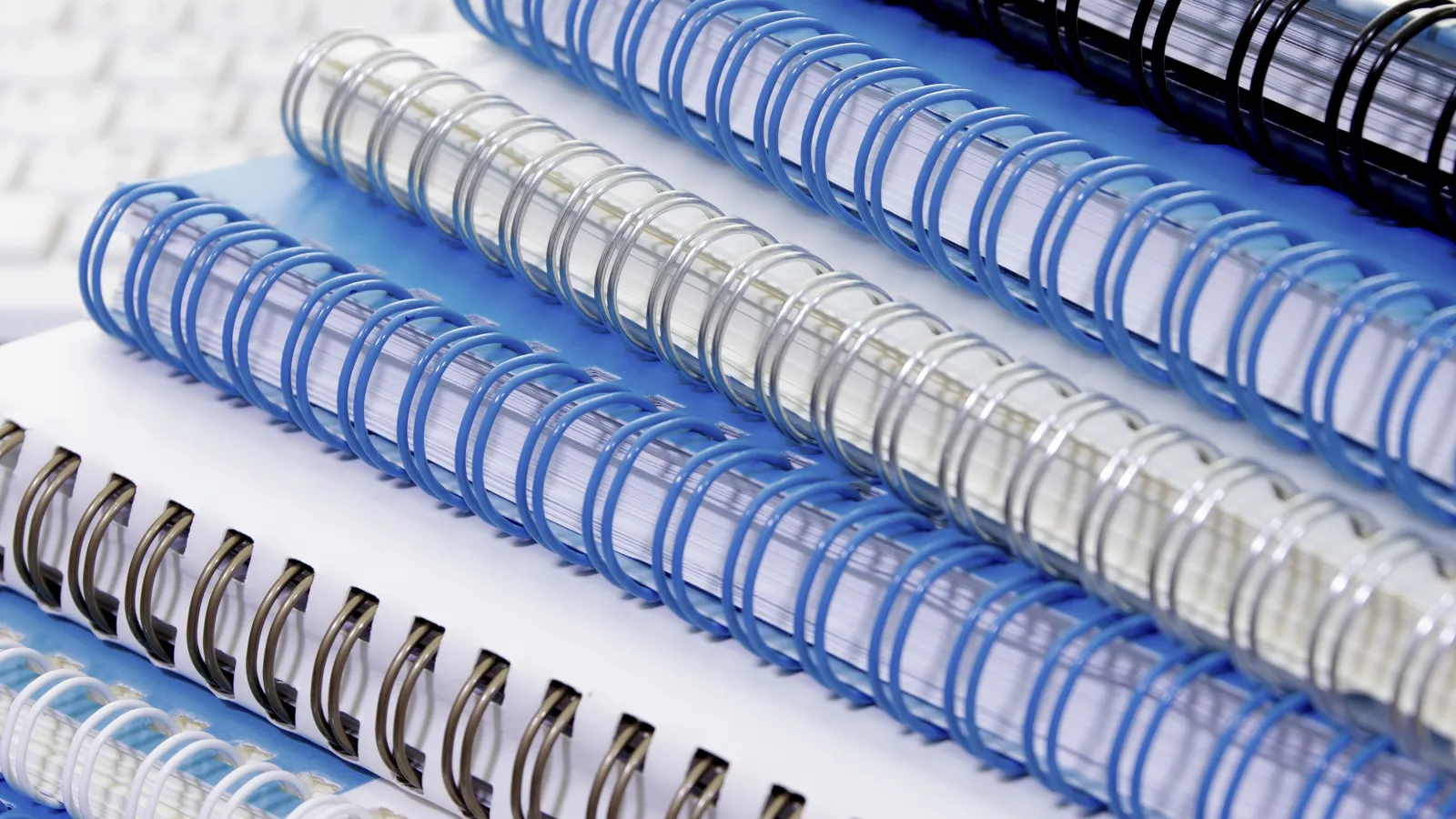 Wire-O Binding
Wire-O Binding adds a Stylish Look
Wire-O Binding offers a sleek and stylish method for creating a book. Also known as Double-Loop or Twin-Loop, the Wire-O binding system uses a pre-formed spine that is made of metal wire.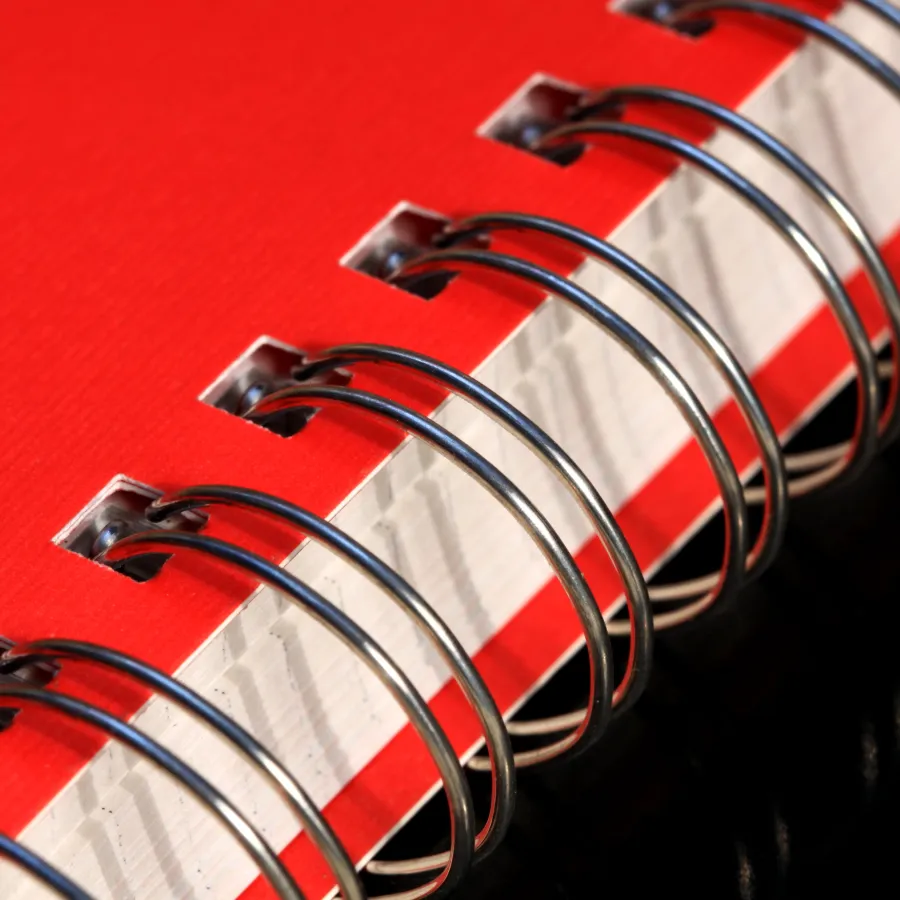 This spine unit used for Wire-O Binding has a series of open wire loops formed into it. These open loops are inserted through holes punched in the book's cover and pages and then closed tighter to form a circle. This secures the book's cover and pages.
Similar in function to traditional Spiral Binding, the cover and pages can rotate freely around the wire loops. Also, books bound with the wire-o method can open cover-to-cover (360 degrees). Wire-O books also lie completely flat with no tension in the spine. So once the book is turned to a certain page, it stays put without having to hold the book open.
This "hands-free" feature makes wire-o binding a good choice for cookbooks, workbooks and study guides, bound sheet music, assembly and maintenance guides, repair manuals, flip books and presentation books, directories, training and instruction manuals, multi-page calendars, travel guides, and any other book that would benefit from the convenience of being able to lie flat for easier reference.
Wire-O spines come in several sizes to bind books of differing page counts. The wire loops also come in a range of painted finishes as well as popular metallic colors like silver, gold, or pewter.

The Wire-O Binding Process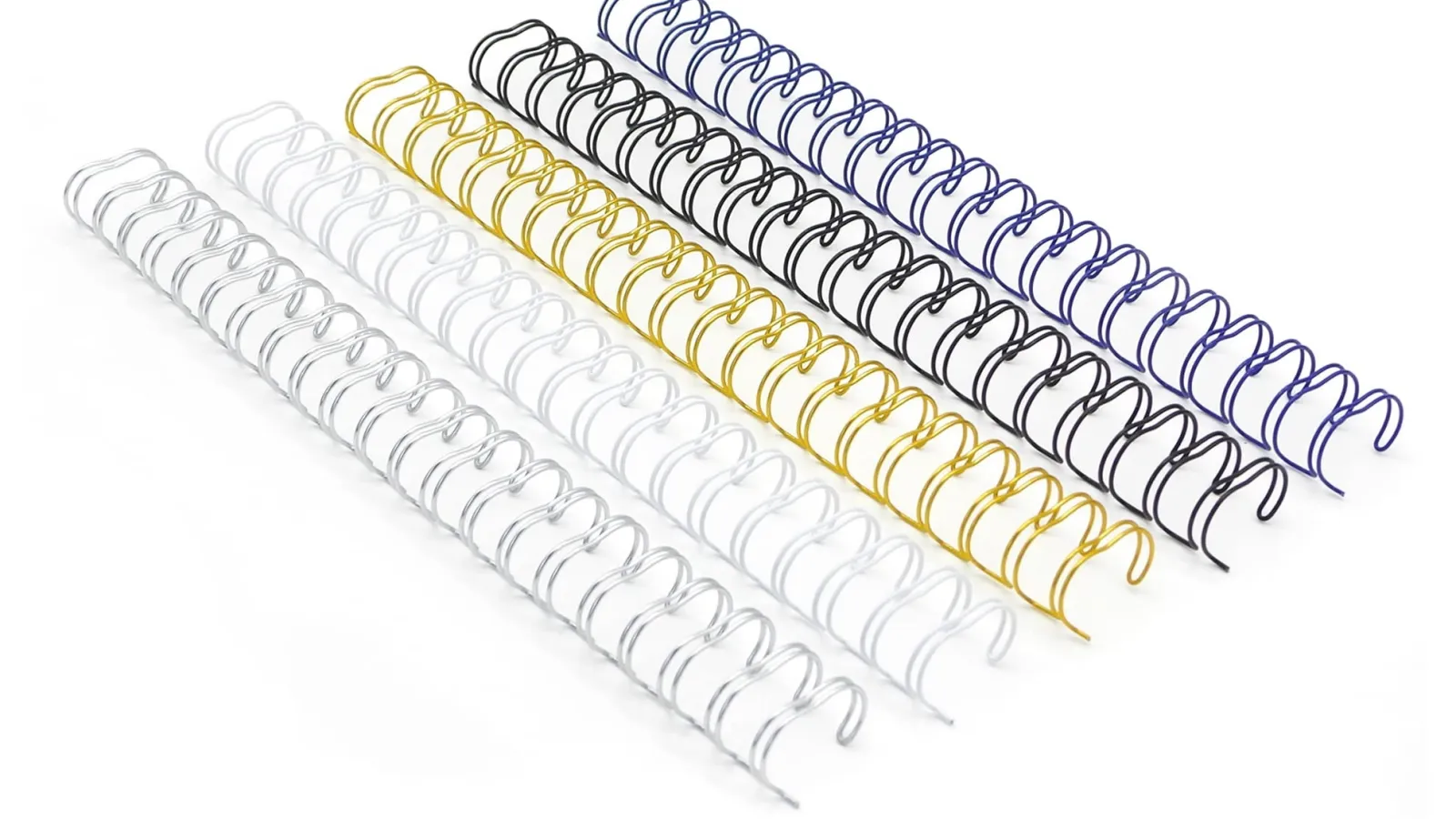 The binding elements start off wide open
Prior to binding the book, the wire-o loops on the metal spines are open wide. In this open position, each loop resembles the letter "C."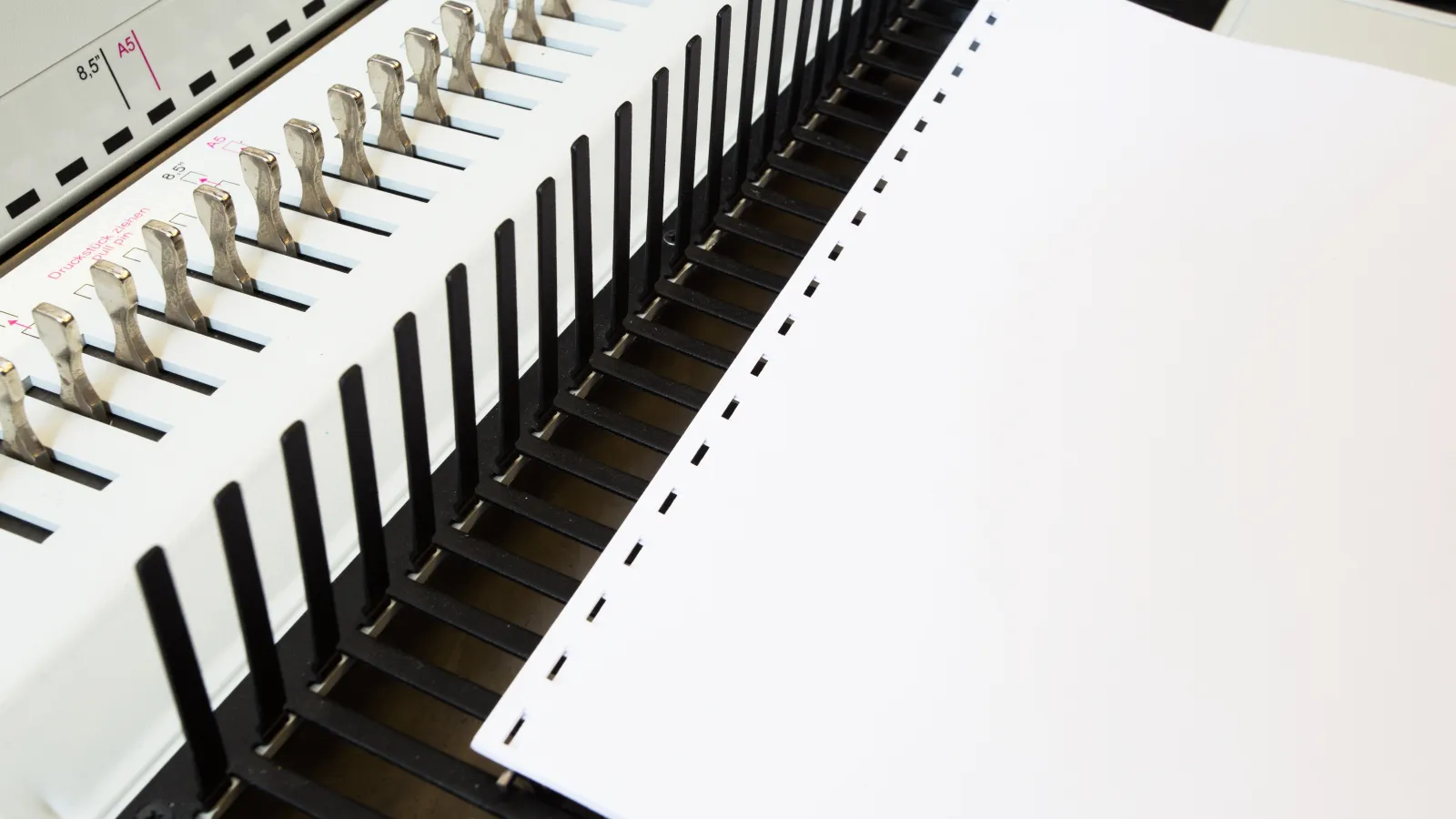 Holes are punched along one side
After the cover and pages of the book are printed, trimmed, and assembled into a stack, the stack is punched with holes along one side.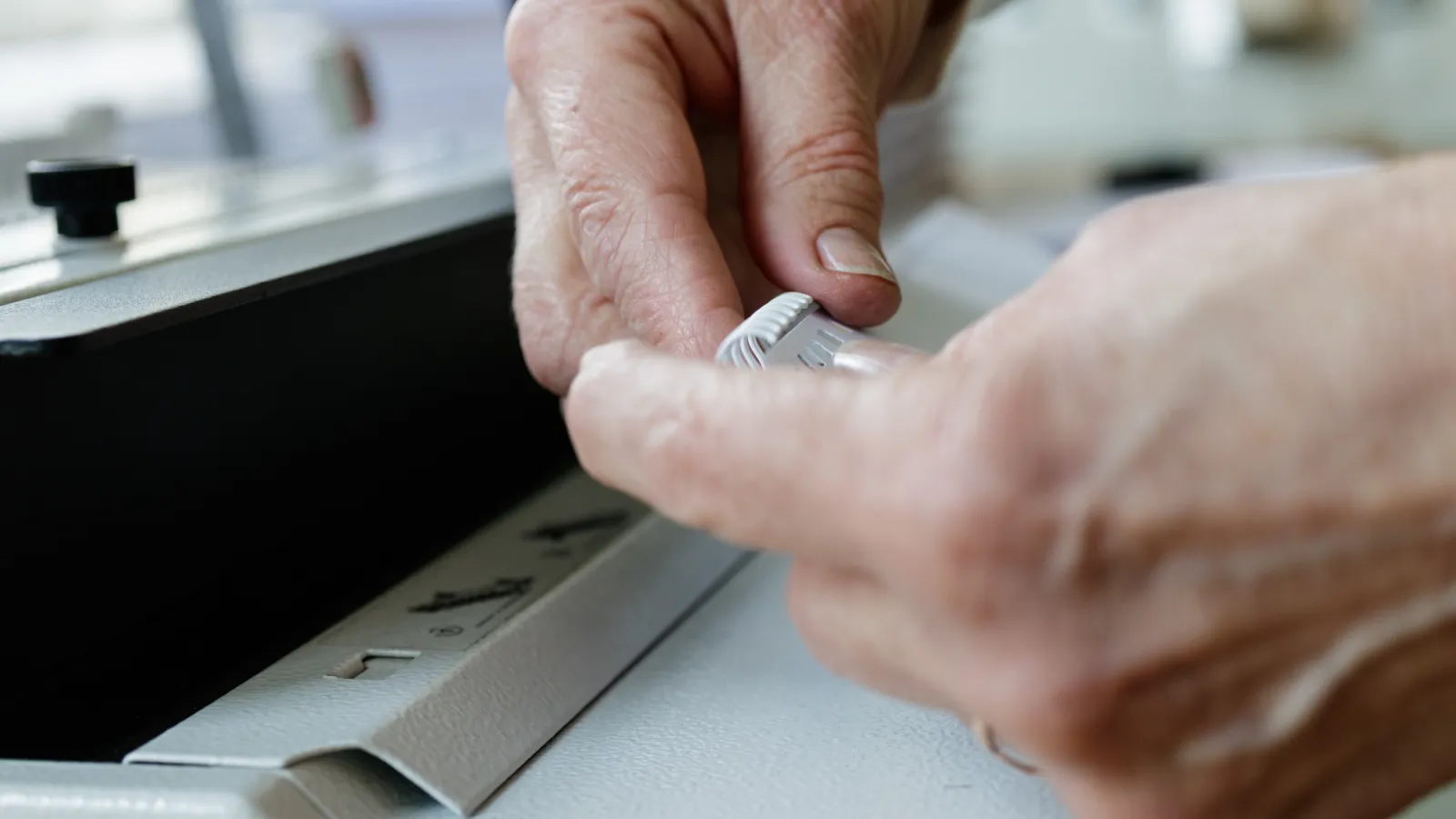 The holes receive the spine element
The open loop of the spine element is inserted through the punched holes.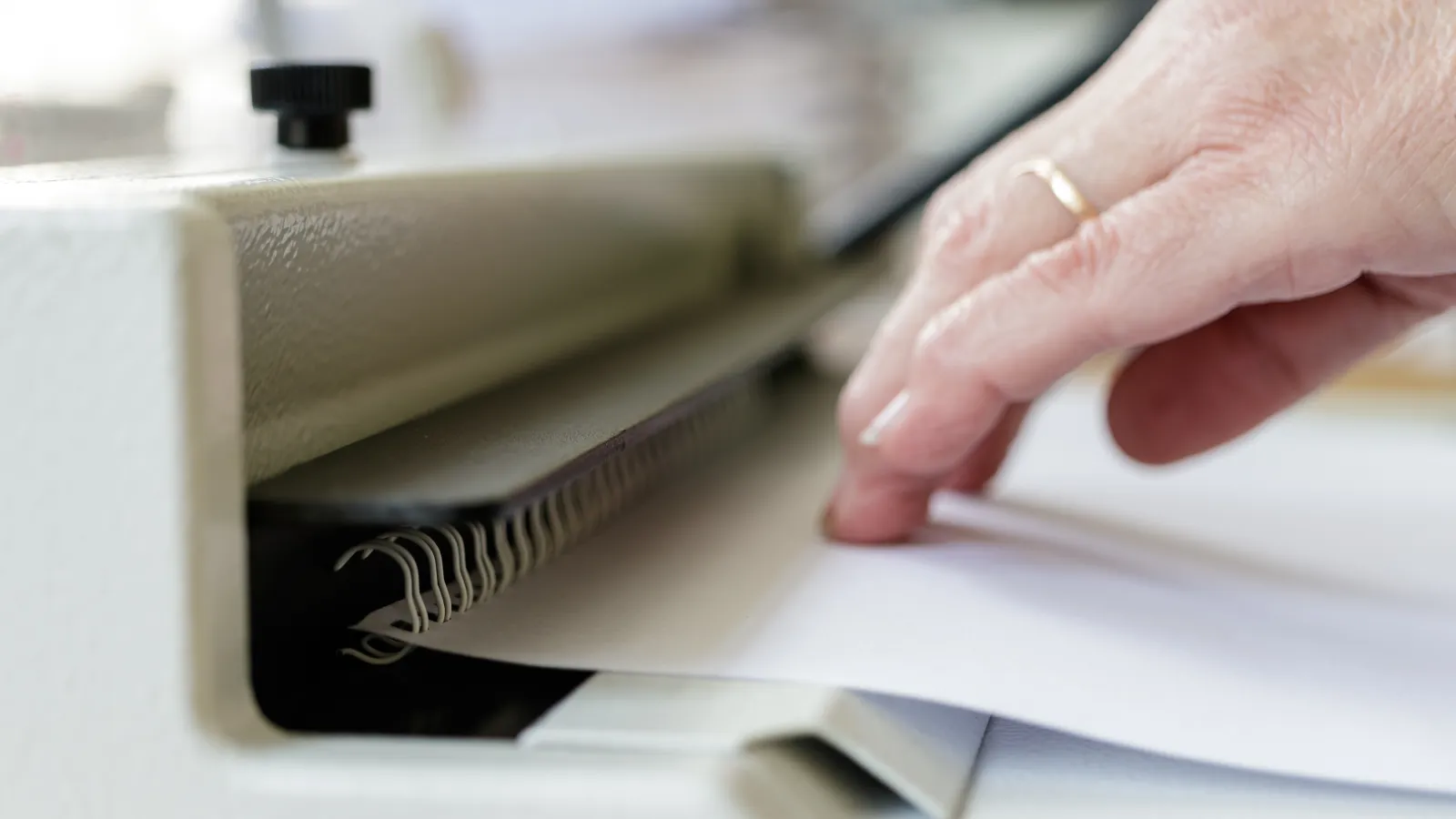 The spine is squeezed closed
The loops are then squeezed until they close to form a perfect circle.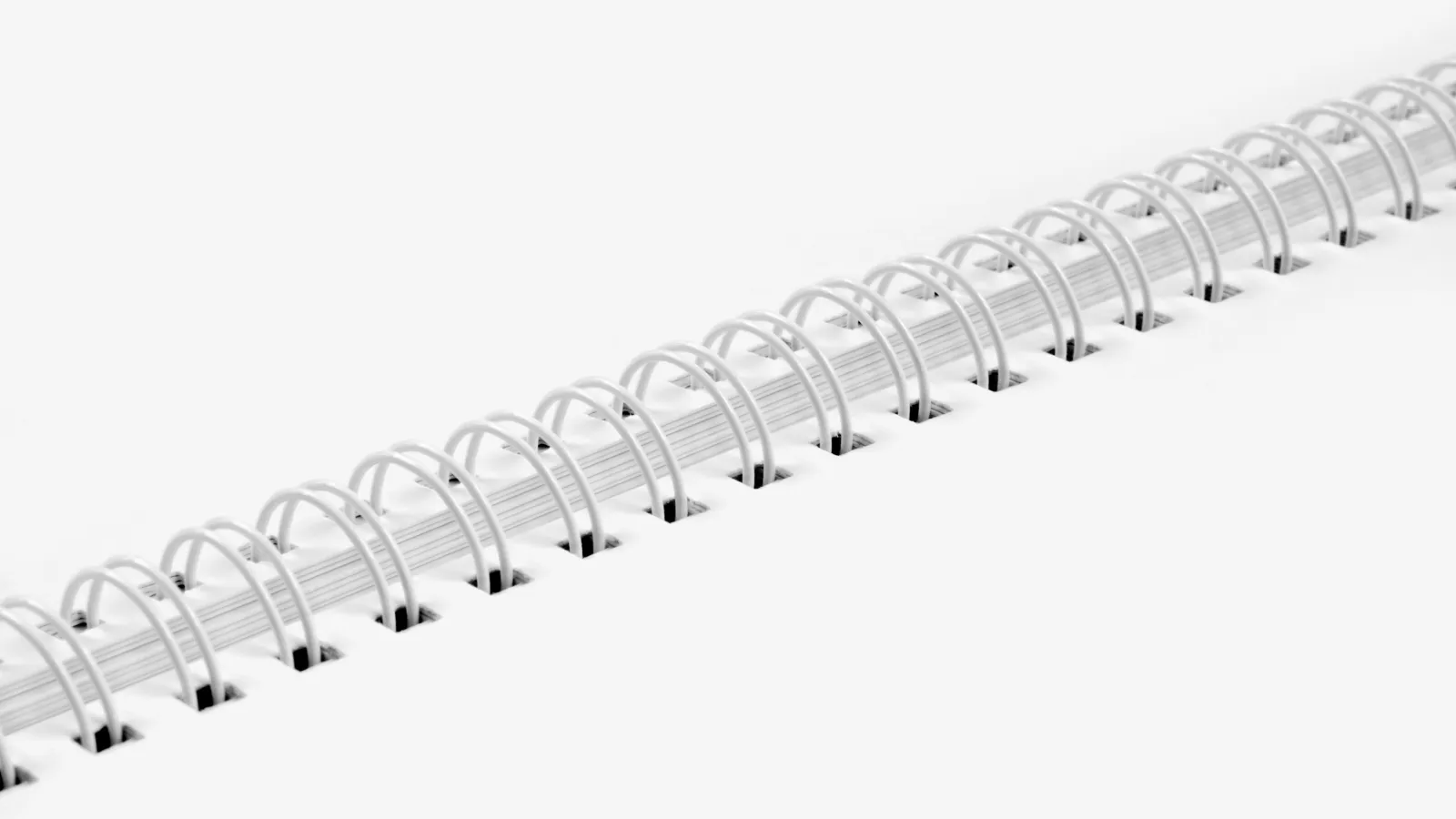 The closed loops form a complete circle
The cover and pages are now securely bound.
Already Know Your Print Specs?