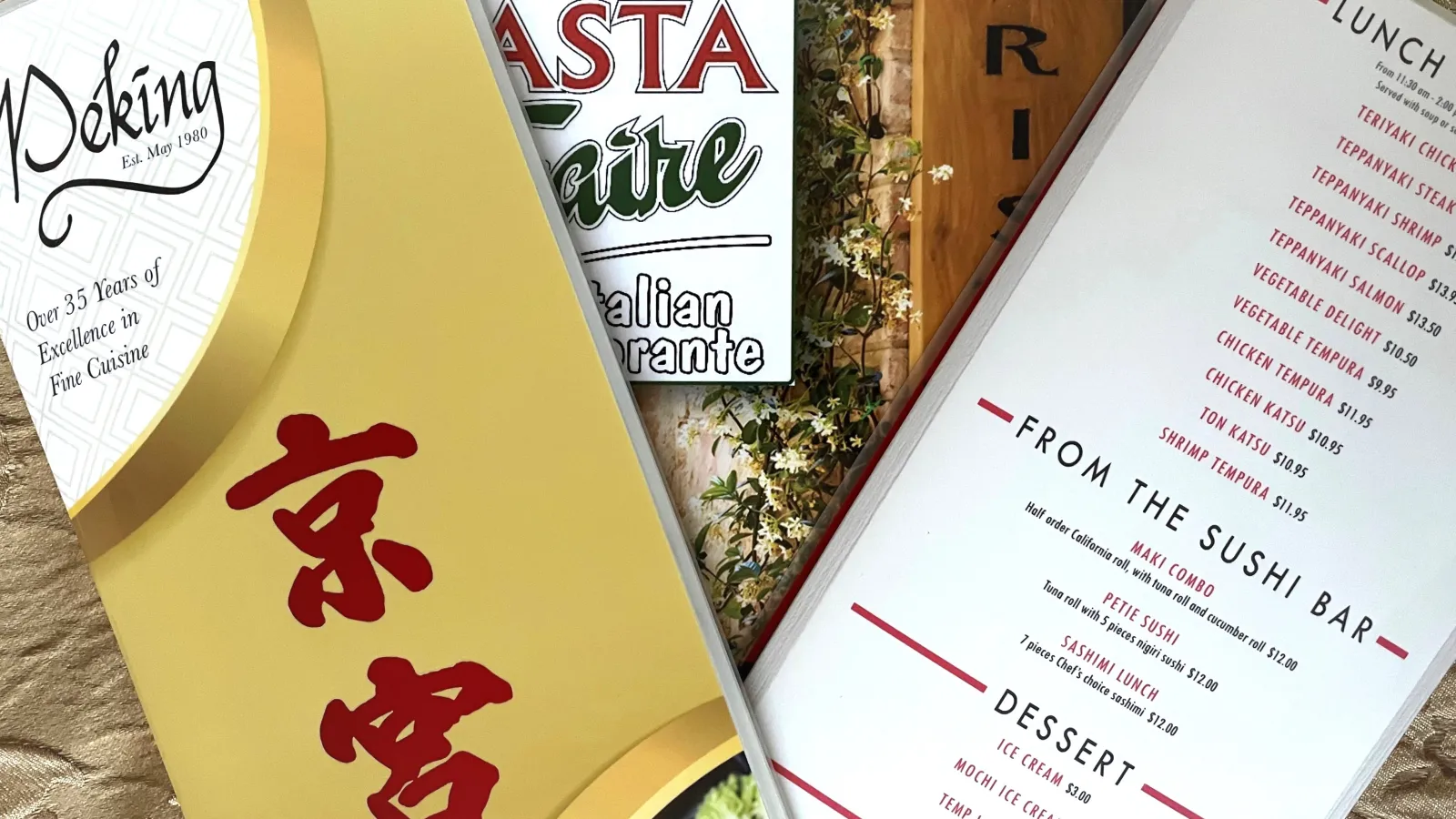 Menus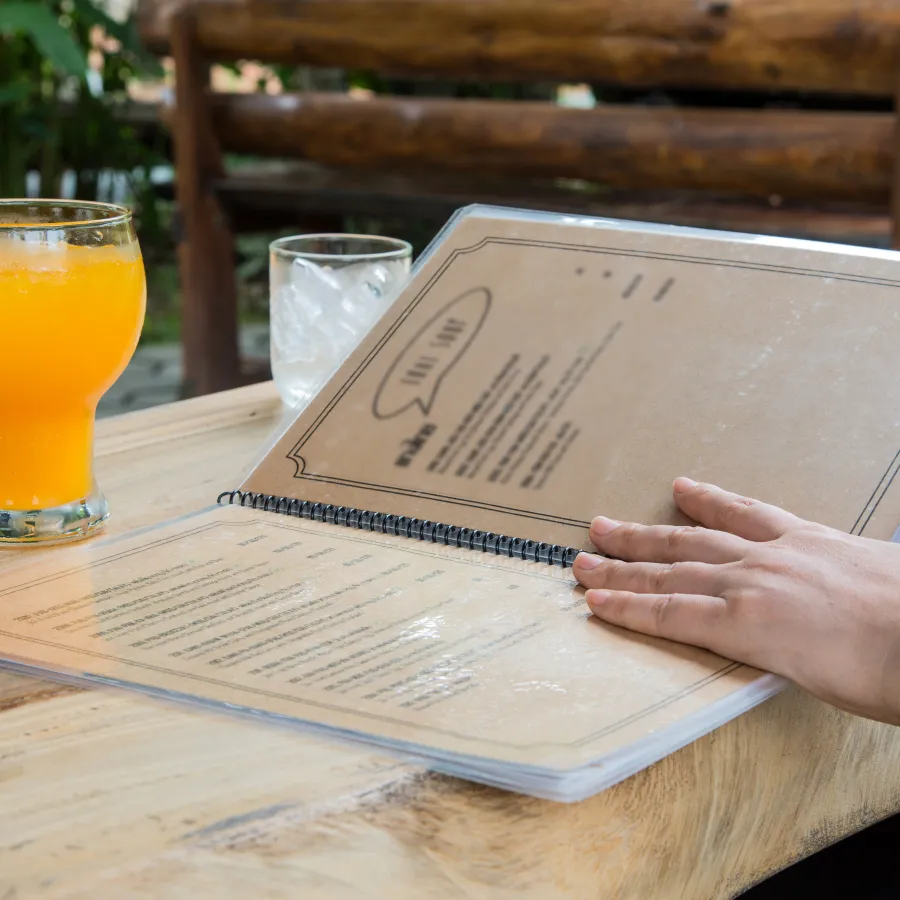 Seal and Protect Menus with a Laminate Coating
Dining establishments use printed Menus to display their food and drink choices in a convenient format. Many restaurants choose to have a clear plastic laminate applied to their printed menus. The laminate increases the durability of the menu, which is important because restaurant menus see such frequent use. The laminate also protects the menu from spills and stains, which can occur with relative frequency at restaurants.
Because the plastic laminate adds a layer of stain and moisture resistance, the menus can be wiped clean easily. This keeps the menus spotless and sanitary. Nothing turns off a restaurant customer quicker than being handed a menu that is stained with grease or food. Needless to say, a soiled menu makes the diner question the cleanliness and hygiene practices of the whole operation.
By resisting grime and moisture, the laminate extends the life of the menu so it won't have to be reprinted as often. After all, it is cheaper to clean existing menus than it is to purchase new ones. Furthermore, the durability added by a laminate coating helps resist wrinkles and tears, other factors which can shorten the useful life of the menu.
Most laminated restaurant menus have a sealed edge. This means the laminate applied to both sides of the menu are sized to slightly overlap the printed paper substrate. The overlap allows the two pieces of laminate to bond to each other around the entire perimeter of the menu. This encloses the printed menu completely within the plastic laminate and eliminates the possibility of any exposed edges, which might have otherwise allowed stains or moisture to seep in.
Laminated menus are available in just about any practical configuration. Menus can be brief, such as a single flat or folded sheet. Menus can also be quite extensive, needing multiple folded panels or bound pages to convey all that is being offered. Some menus, such as those used for desserts or drinks, can be made to stand upright on the table.
Whatever type of printed menu you are looking for, Color Vision is here to help!
Production Times are Consistent and Reliable