Placemats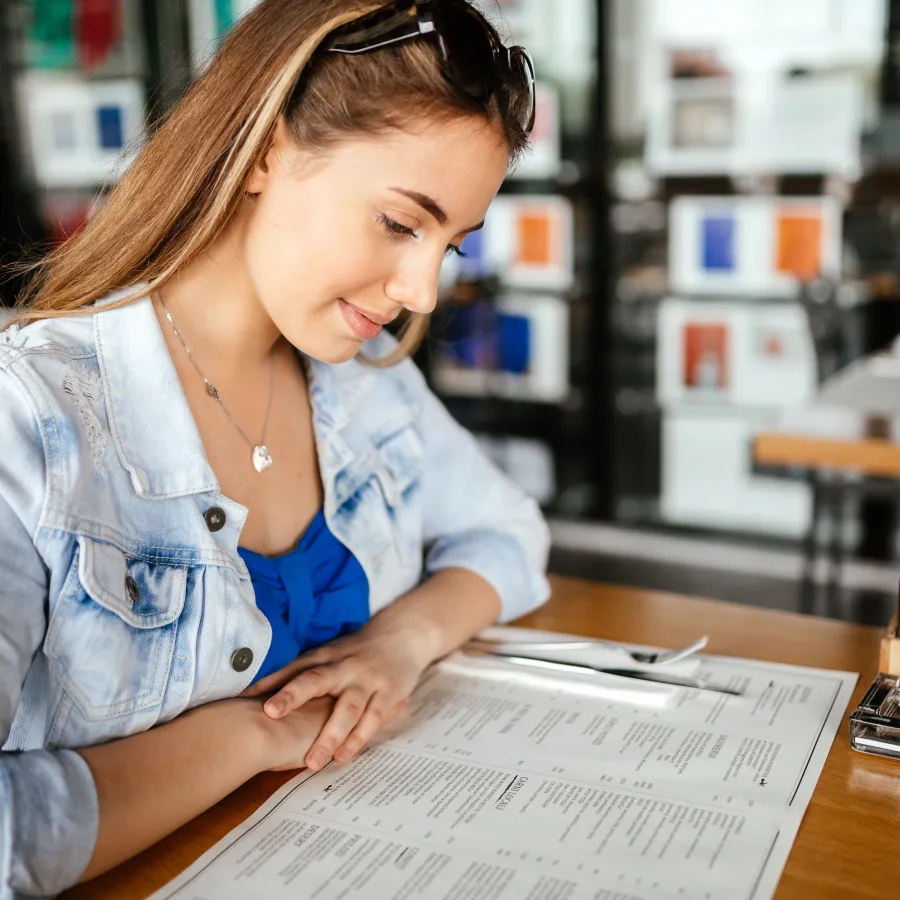 Placemats Help Protect the Table and can add some Decorative Flair
Custom-printed paper Placemats are popular with casual dining establishments. In addition to protecting the table from stains, watermarks, and scratches, paper placemats can add decorative flair when printed with colorful designs, patterns, or themes. They can also be printed with the restaurant's history, menus, specials, or any other information of interest to the patrons.
Disposable paper placemats are intended to be discarded after one use. This saves the time of having to clean them, but disposable placemats need to be reordered regularly because the supply can dwindle quickly.

An alternative to disposable placemats is laminated placemats. After the placemats have been printed, a clear laminate is bonded to both sides. The laminate not only adds durability and stain resistance, it allows the placemat to be easily cleaned between uses. Because laminated placemats are reusable, they do not need to be reordered as often.
Laminated placemats are first printed on paper or cardstock and then overlaid with a gloss or matte laminate. For ultimate protection, the laminate is usually edge-sealed to totally enclose the menu, thus preventing food or liquids from contacting the paper or cardstock substrate.

Custom placemats can be printed on one side or both sides. Because a laminated placemat is reusable, and can be easily cleaned and disinfected, it can be printed on both sides to perform separate functions. For example, one side might show the breakfast menu and the other side might show the lunch menu.
Rectangles are the most commonly ordered shape for placemats. But just about any practical shape that accommodates the place setting can be created.
Looking for custom-printed placemats?
Give Color Vision a call

We can print placemats with any color or design you need!