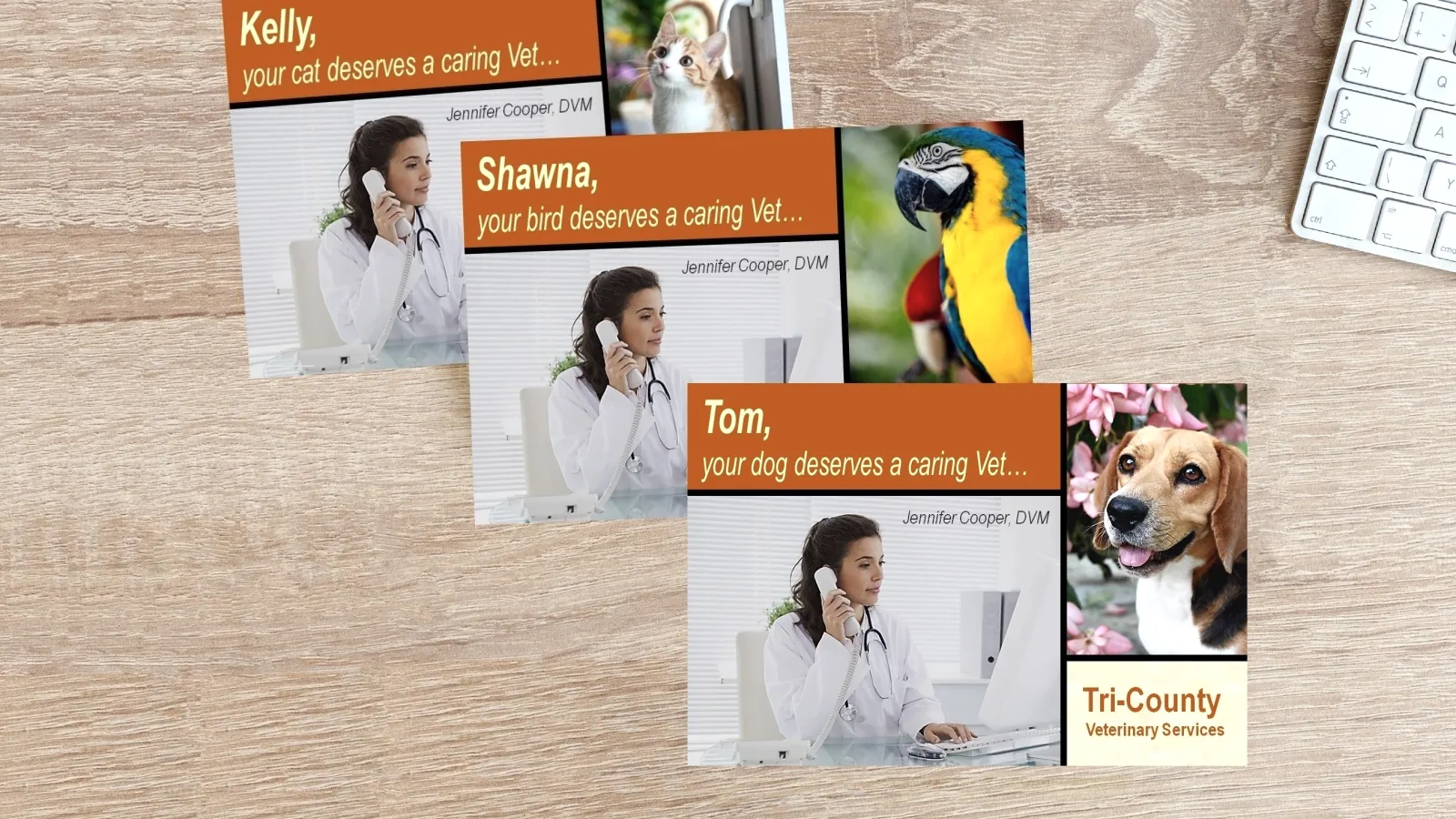 Variable Data Printing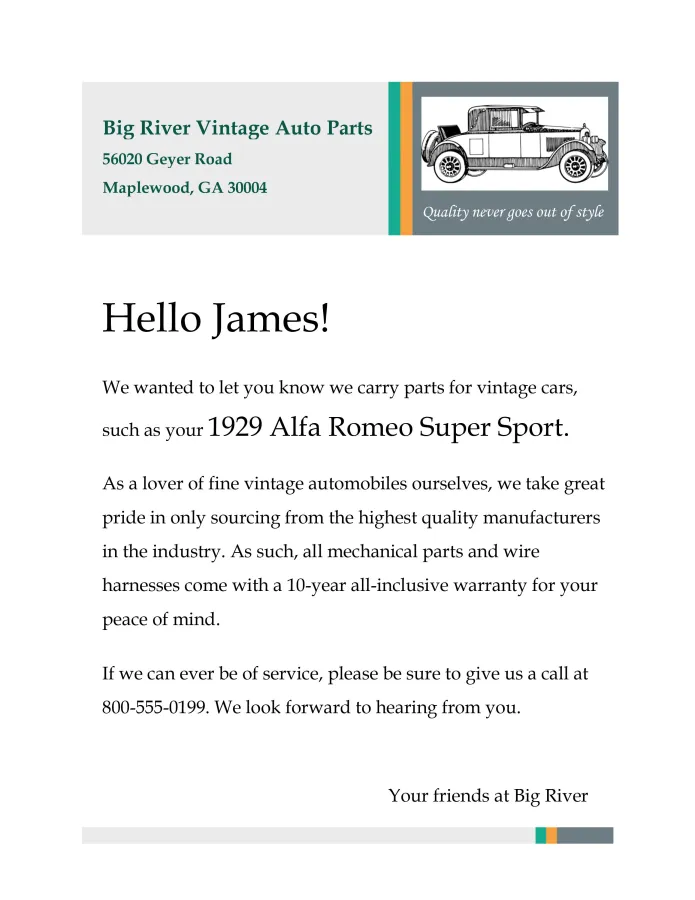 Improve Response Rates with Variable Data Printing
Variable Data Printing, also known as VDP, is a special process that allows printed content to change from one piece to the next within a single press run. Information fed from a database modifies each press impression, allowing different text and images to print on each piece.
VDP is achieved with digital printing equipment. Even though each piece within a production run is printed differently, there is no stopping or slowing of the press. The transfer of each data record occurs electronically so there is no hesitation.
There are many practical uses for VDP but it is most often used in conjunction with direct marketing campaigns. In addition to adding names and addresses, VDP allows postcards, sales letters, mailers, and other promotional pieces to reflect the unique interests of each recipient. Because people respond better to content that is relevant to them, messages with personalized offers, headlines, text, and images are much more enticing than generic messages.
VDP combines the economy of a mass printing and mailing campaign with the effectiveness of a targeted one-on-one interaction. Because the printed content is customized with words, photos, and/or color schemes crafted specifically for the unique interests of each prospective or current customer, it is an ideal way to build and maintain lasting relationships.
Another benefit of VDP is that it can be used to add unique numbers, codes, or customized URLs to printed pieces. Response cards, coupons, vouchers and similar actionable items can be coded to help track usage rates. VDP helps you monitor exactly which members of your audience responded to your offer and took action.

If you'd like to incorporate Variable Data Printing into your next print project, get in touch with Color Vision.


Beat the Competition Hands Down