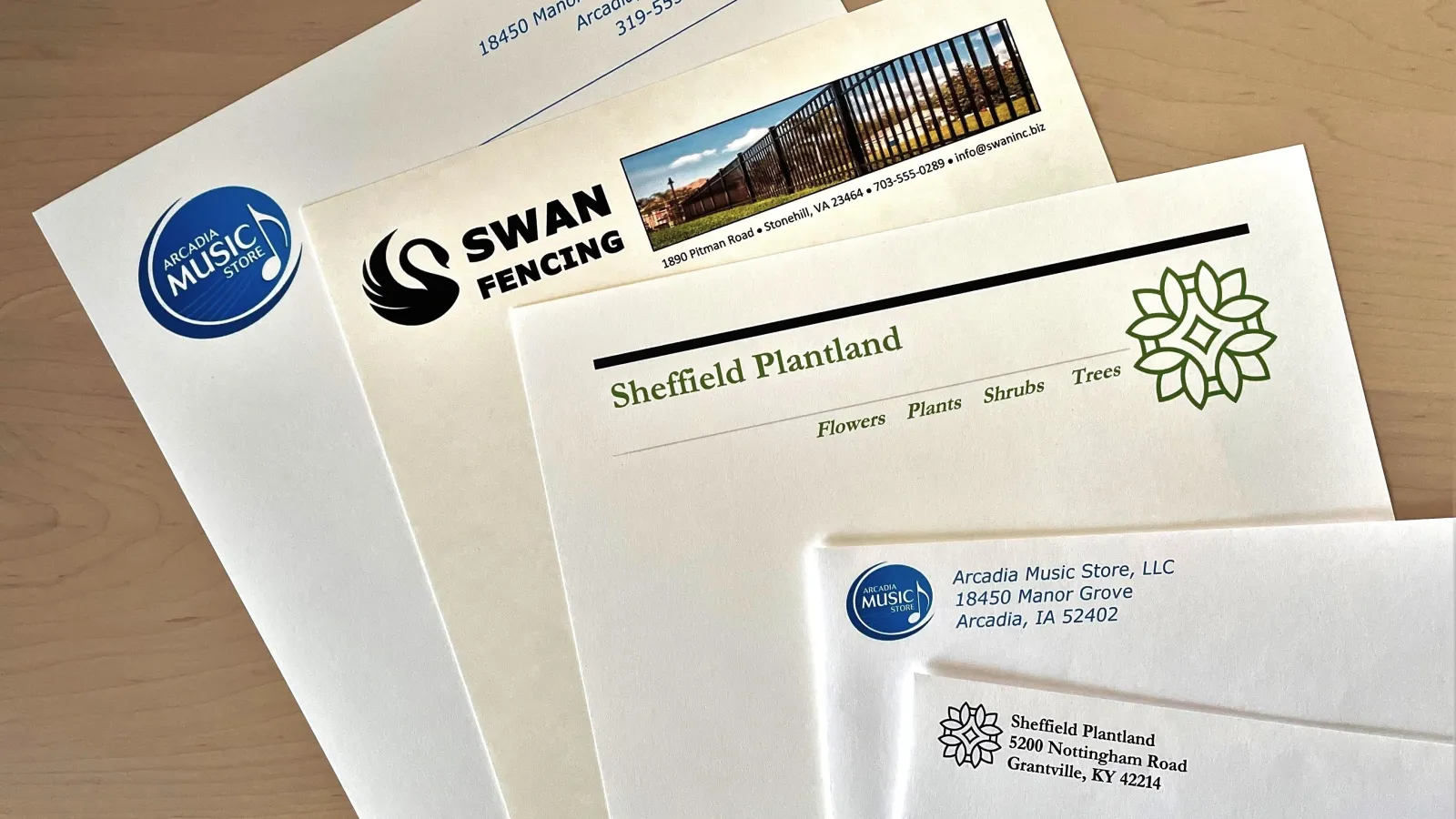 Letterhead & Envelopes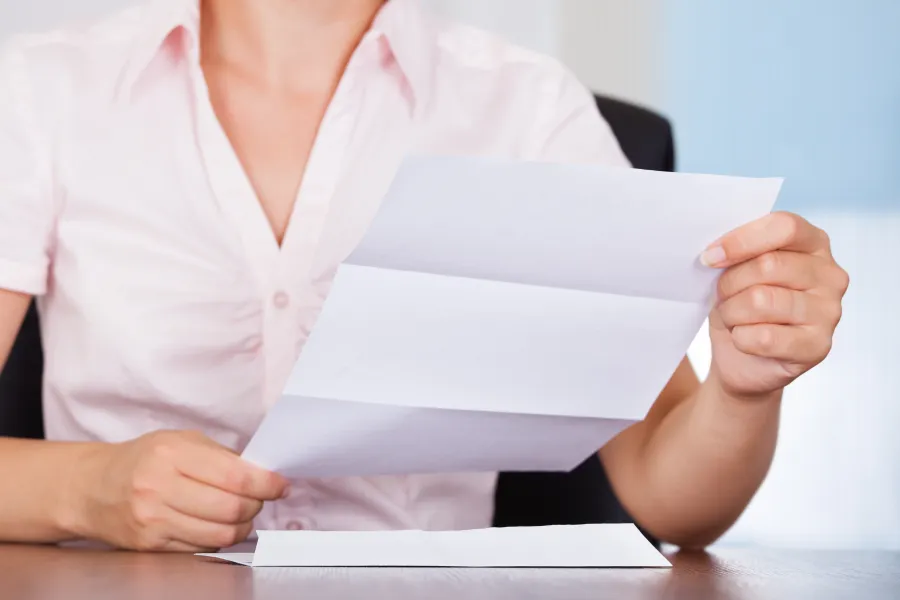 Help Your Organization Stand Out
Custom-printed Letterhead and Envelopes help your organization stand out. A clean design on quality paper enhances your corporate image and speaks volumes about your professionalism. Even before a single word is read, the positive impression formed by the appearance of your business stationery will have heightened the recipient's interest in your letter's content.
Even in our digital world, letterhead and envelopes are essential for conducting business. Emails may be a quick and convenient way to communicate, but correspondence sent through the mail is more personal and engaging. A printed letter not only gets more immediate attention, it also leaves a long-lasting impression.
Letterhead and envelopes are subtle yet important components of an organization's marketing because they help strengthen professional identity. To reinforce the brand, letterhead and envelopes should display a coordinated imprint showing the company's logo, name, and address. The letterhead also shows contact information in the header or footer area, such as phone, email, and website.
The physical characteristics of your stationery should also be chosen to reflect your corporate image and the nature of your business. If you want to convey simplicity, you might have one or two ink colors on smooth white paper. Conversely, if you want to exhibit more elegance, you might select a textured paper printed with richer ink colors, or even add embossed or foil-stamped highlights.
Whatever appearance you seek, Color Vision will print letterhead and envelopes to your chosen specifications. The most popular letterhead size is 8.5" x 11", but you can select any size you prefer. Envelopes are also available in various sizes and types, including regular, window, remittance, announcement, booklet, and catalog styles. Optional envelope features include security tinting on the interior and self-adhesive flaps.
If you have a bulk mailing or letter campaign on the horizon, Color Vision offers a wide array of mailing services. We can print, fold, insert, direct address, apply postage, seal and mail your letters for you. Save the time, effort, and hassle of doing it yourself by letting us handle your next bulk mailing!

Whether you're looking for custom letterhead, printed envelopes, and/or mailing services,
Color Vision is your one-stop shop!
We look forward to discussing your next print project with you!
Knowledgeable and Very Accommodating