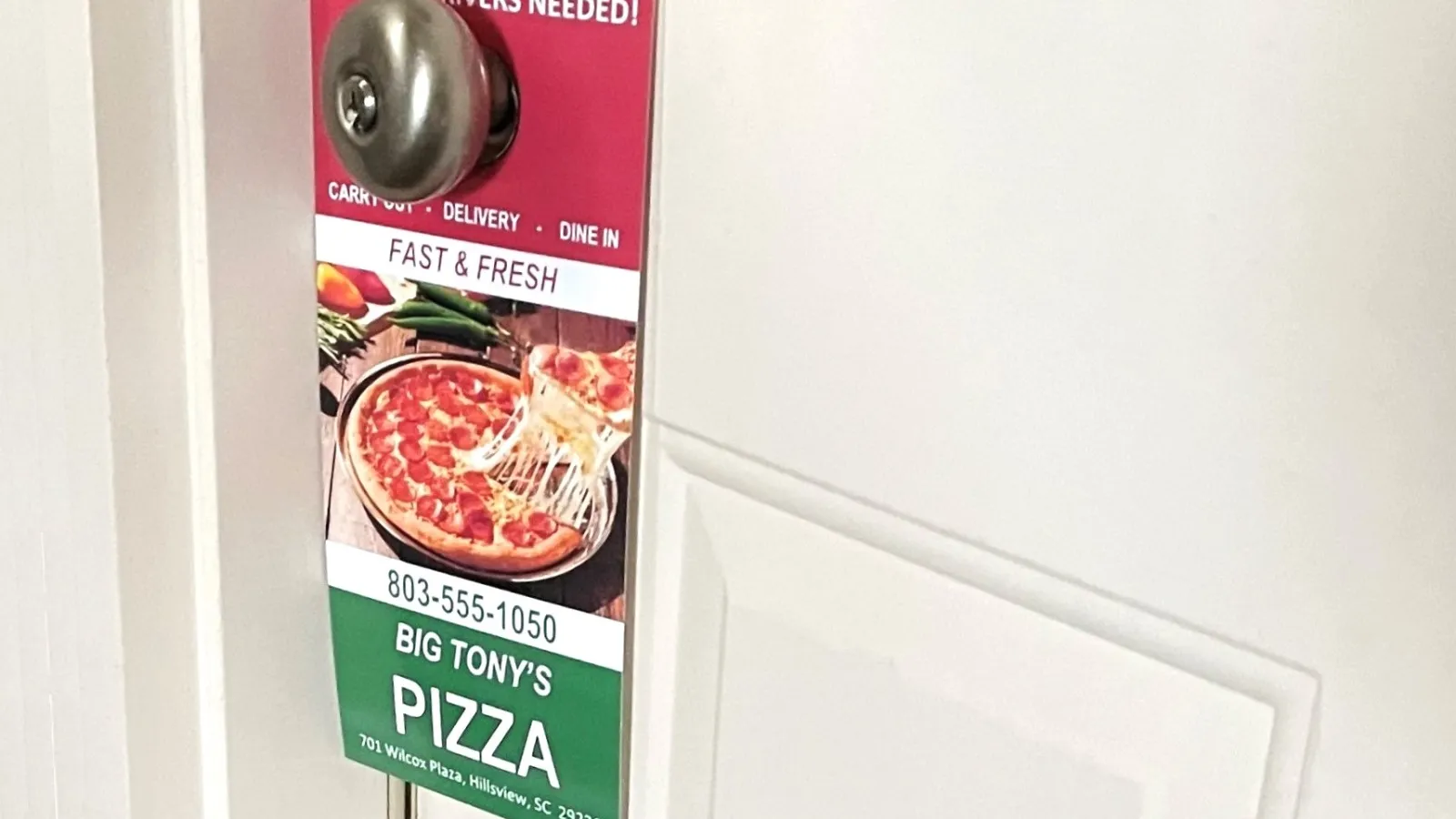 Door Hangers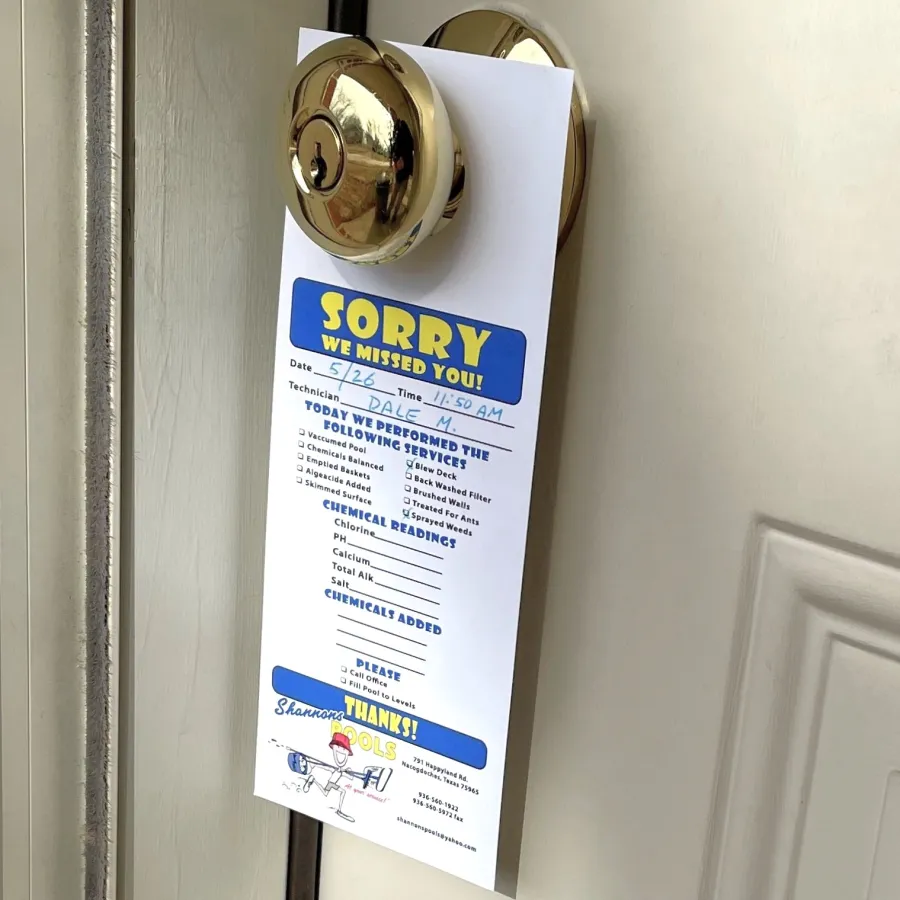 Communication that gets Noticed
Door Hangers provide the perfect way to promote products and services to specific neighborhoods. Hanging a highly-visible marketing piece on the front doors of homes ensures it will not only get seen but also be picked up and held by the intended recipients. For that reason, door hangers are probably the simplest form of targeted marketing available.
Door hangers are constructed of printed cardstock with a die-cut hole or hook near the top to allow them to hang from a door knob. Most door hangers are rectangular in shape, though they can also be die-cut into interesting and unique shapes.
Even though door hangers are an inexpensive marketing method, they are totally customizable and can be printed with any design, color, image, or text you choose. A clear coat or laminate can also be applied to increase sheen and weather resistance.

Furthermore, door hangers can be perforated to create a removable section, such as a coupon, response card, or business card. A door hanger can also have die-cut slits added to secure a business card.
Door hangers are ideal for businesses that draw customers from specific geographic locations. For example, restaurants, auto repair shops, real estate agents, home improvement companies, health clubs, and similar local enterprises are a good fit for door-hanger marketing. Political candidates also make use of door hangers as do nearby churches and religious organizations.

Door hangers also provide a contactless way for service companies, such as a lawncare provider or pool cleaner, to notify homeowners they have visited the property.
Door Hangers offer a simple and cost-effective marketing tool.

Let Color Vision assist with your next order of custom Door Hangers!