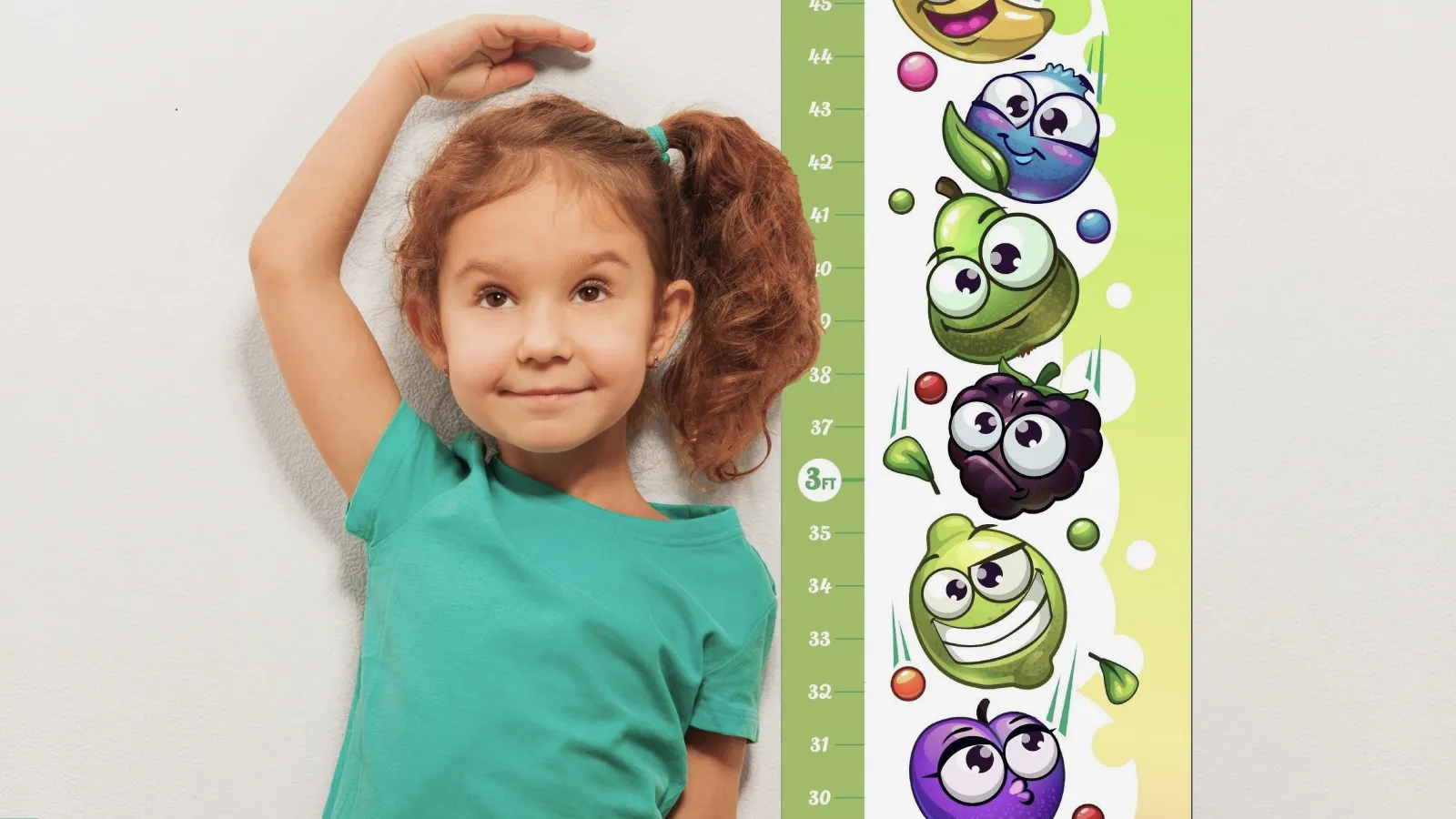 Growth Charts
Promote your Brand with Child Growth Charts
Custom-printed Growth Charts offer a novel method of Promotion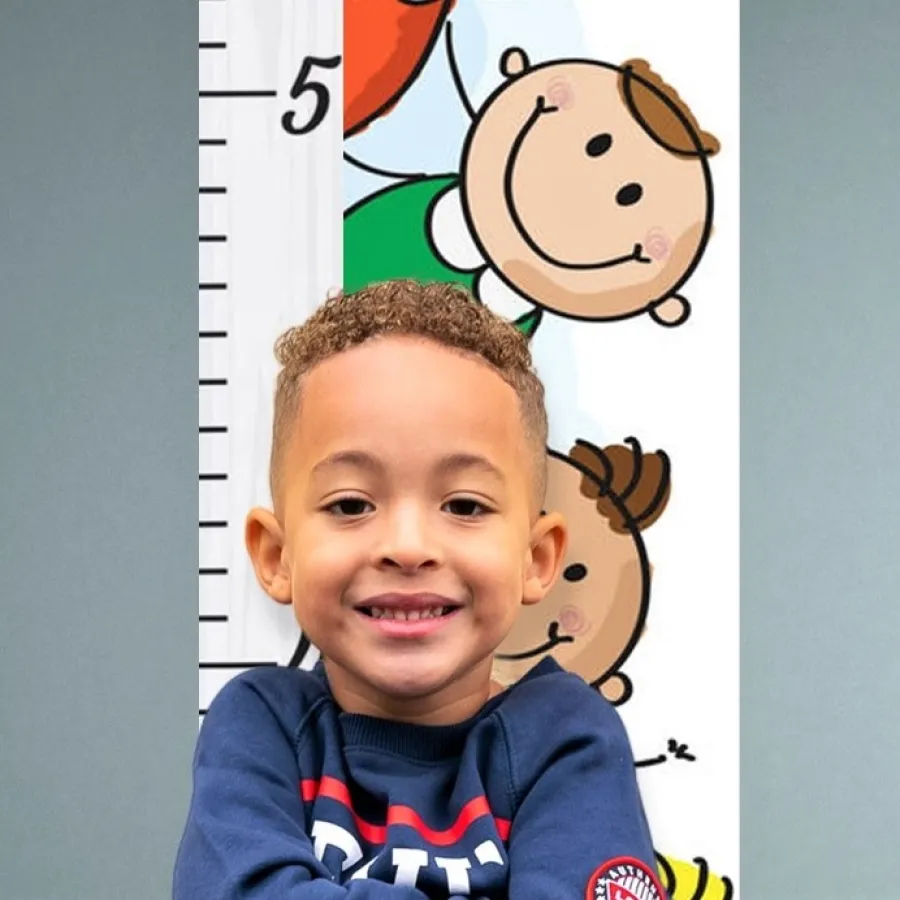 Affixed to a wall or on the back of a door, Growth Charts track the incremental progression of growth through the years. Inch marks are printed directly on the chart to make it easy to view the child's height.
Parents enjoy seeing their child's height progression, as do the kids themselves. Custom-printed growth charts offer a practical and fun alternative to just making pencil marks on a door frame. Plus, when the child has grown, the chart will be a nice keepsake.
Growth charts are printed as a branded giveaway by pediatricians, dentists, sports teams, fire departments, libraries, schools, and other organizations that play a part in the health and education of young children.
In addition to being used for promotional purposes, growth charts are often created to be sold online or in places frequented by families with young children. For example, the gift stores of zoos, aquariums, museums, and theme parks are all good outlets for colorful and well-designed growth charts.
Whether you intend to use growth charts as promotional giveaways or sell them for a profit, Color Vision can custom print charts to your exact specifications. Growth charts are made from long sheets of paper, so they are often folded into several sections for easier handling and transport. Also, because the charts fold flat and are very lightweight, they are perfect for sending by mail.
Incidentally, most growth charts do not need to extend all the way to the floor. Quite often, growth charts are designed to be hung two feet above the floor. This is because children that can stand on their own are almost always taller than two feet. Plus, forgoing the extra two feet of paper makes the charts more economical.

If you have a custom Growth Chart project you would like to discuss, get in touch with Color Vision and we'll be happy to help!