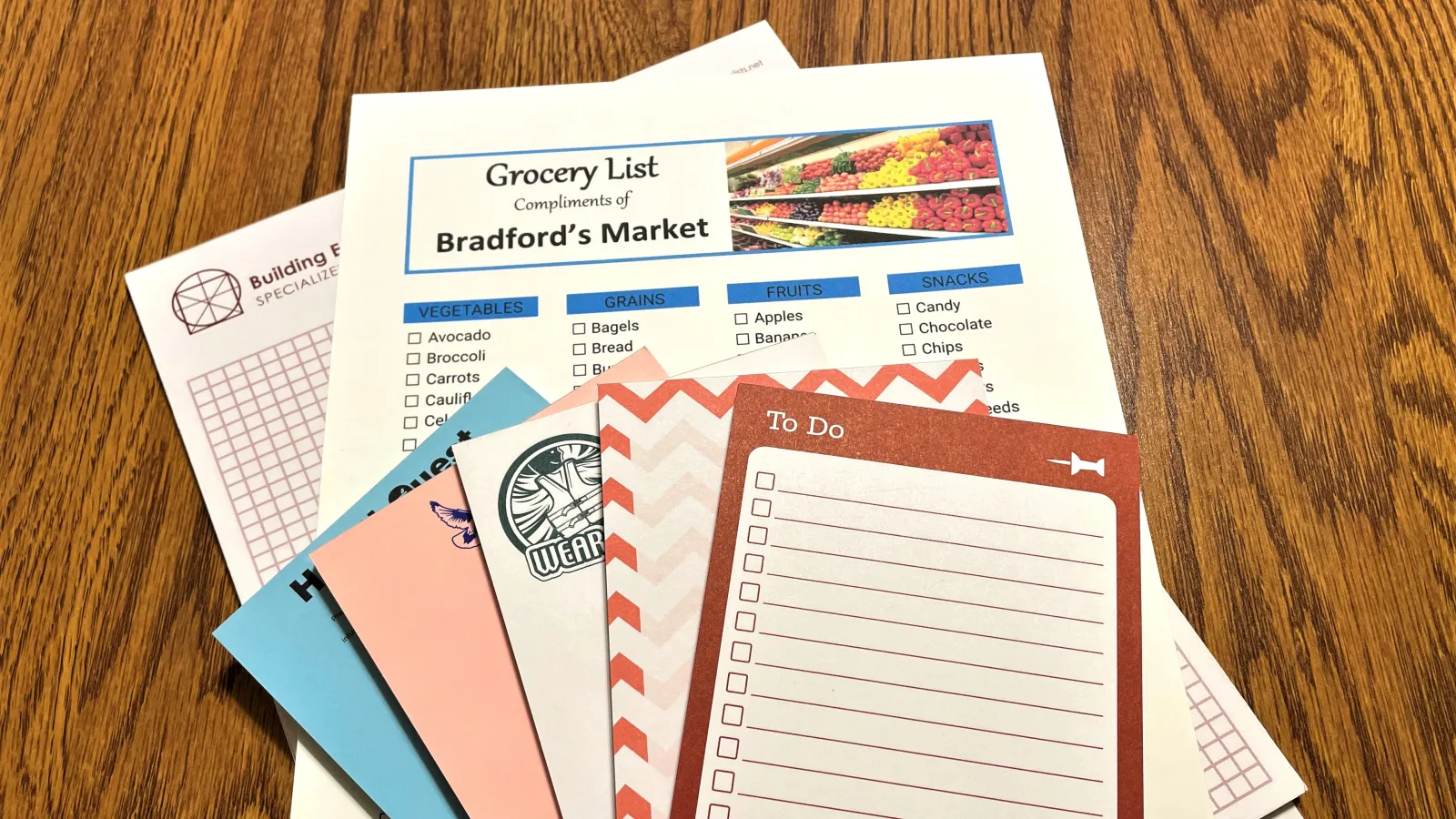 Note Pads
Low Price, High Practical Value
Continuous Brand Recognition
This makes note pads one of the best promotional items you can provide to customers. After all, just about everyone uses a note pad for jotting down appointments, to-do lists, and other reminders.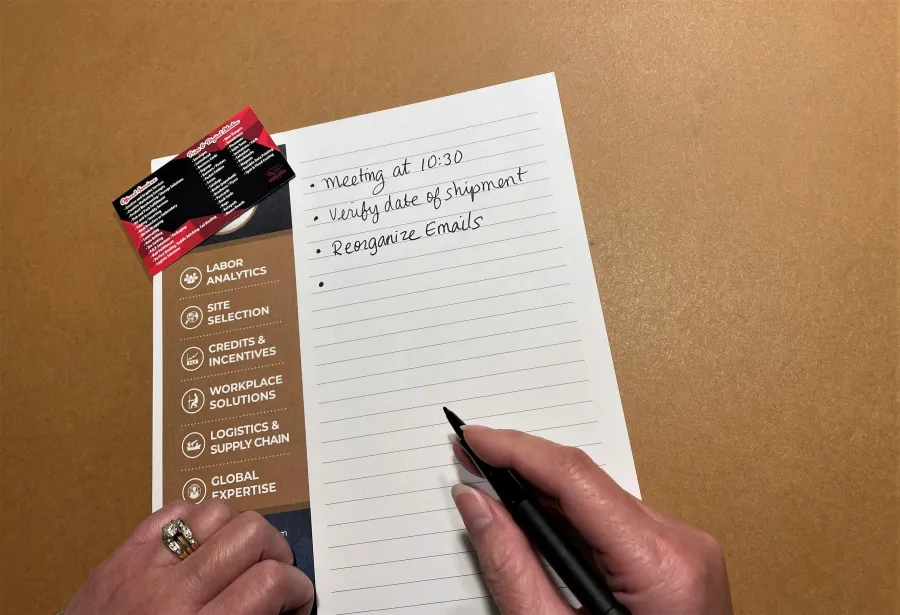 Maintain Top-of-Mind Awareness
Because Note Pads are kept handy and used so frequently, your organization's name, logo, and marketing slogan will be seen over and over again. This ongoing exposure helps create and maintain top-of-mind awareness for your organization.
In addition to using custom-printed note pads as a promotional giveaway to current and prospective customers, note pads are often provided for the attendees of various events, such as meetings, conferences, and seminars. Also, almost every hotel room contains a branded note pad for guest use.

Custom notepads are created from sheets of paper that have been imprinted with your marketing message.
The sheets are bound along one edge with a "tear away" glue, which allows the topmost sheet to be removed while the remaining sheets remain padded.
A chipboard backer is affixed to the bottom of the sheet stack for added rigidity.
The sheet count of each notepad could be 100, 50, 25, 10, or any number of your choosing.
Popular sizes include 8.5" x 11", 5.5" x 8.5", and 4.25" x 5.5", but just about any custom size can be produced.
Custom notepads can also be die-cut into interesting shapes.
Almost all notepads used for promotional purposes are printed in full color, though Color Vision can print in any color combination you prefer.
The paper stock used is generally a standard white or pastel shade so it will offer a good contrast to most writing mediums.
Various textures of paper are also available.
Note Pads offer ongoing exposure at a tremendous value.
From the first sheet to the last, custom-printed Note Pads from Color Vision will display your promotional message!