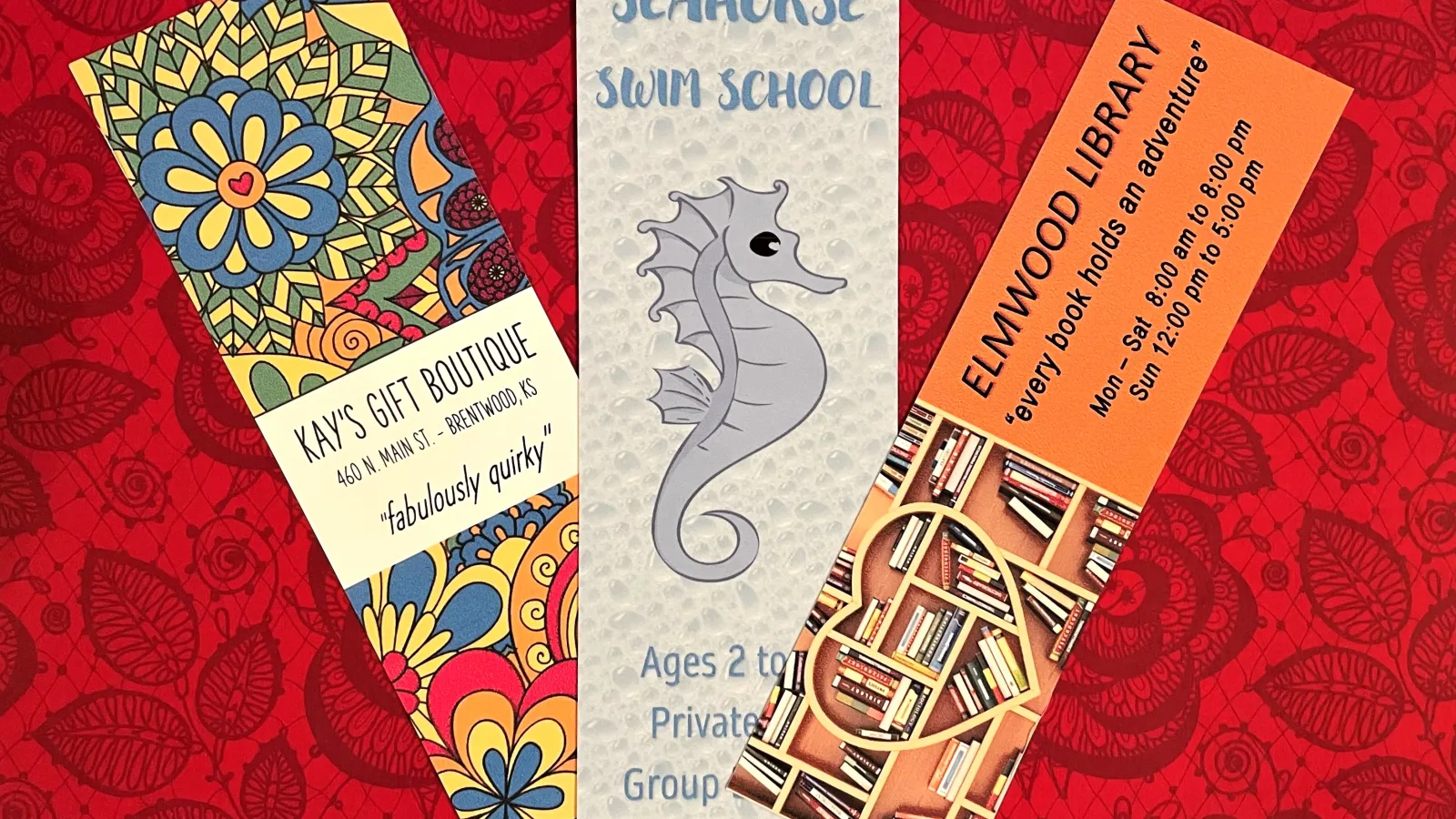 Bookmarks
An Economical and Versatile Promotional Item
Popular with both casual and avid readers, Bookmarks are used to indicate the place in a book or magazine where the reader left off so they can easily return to that same spot. Bookmarks can be used as a promotional tool by any business or organization, but they are particularly well-suited for bookstores, schools, libraries, churches, charities, and any other organization that encourages reading, education, or literacy.

By the way, if your organization happens to distribute books, booklets, manuals, catalogs, or other bound documents to customers, a bookmark is the perfect promotional gift to include.

Simple and useful, Bookmarks keep your name and marketing message in front of customers.
Contact Color Vision for more information about promotional bookmarks!