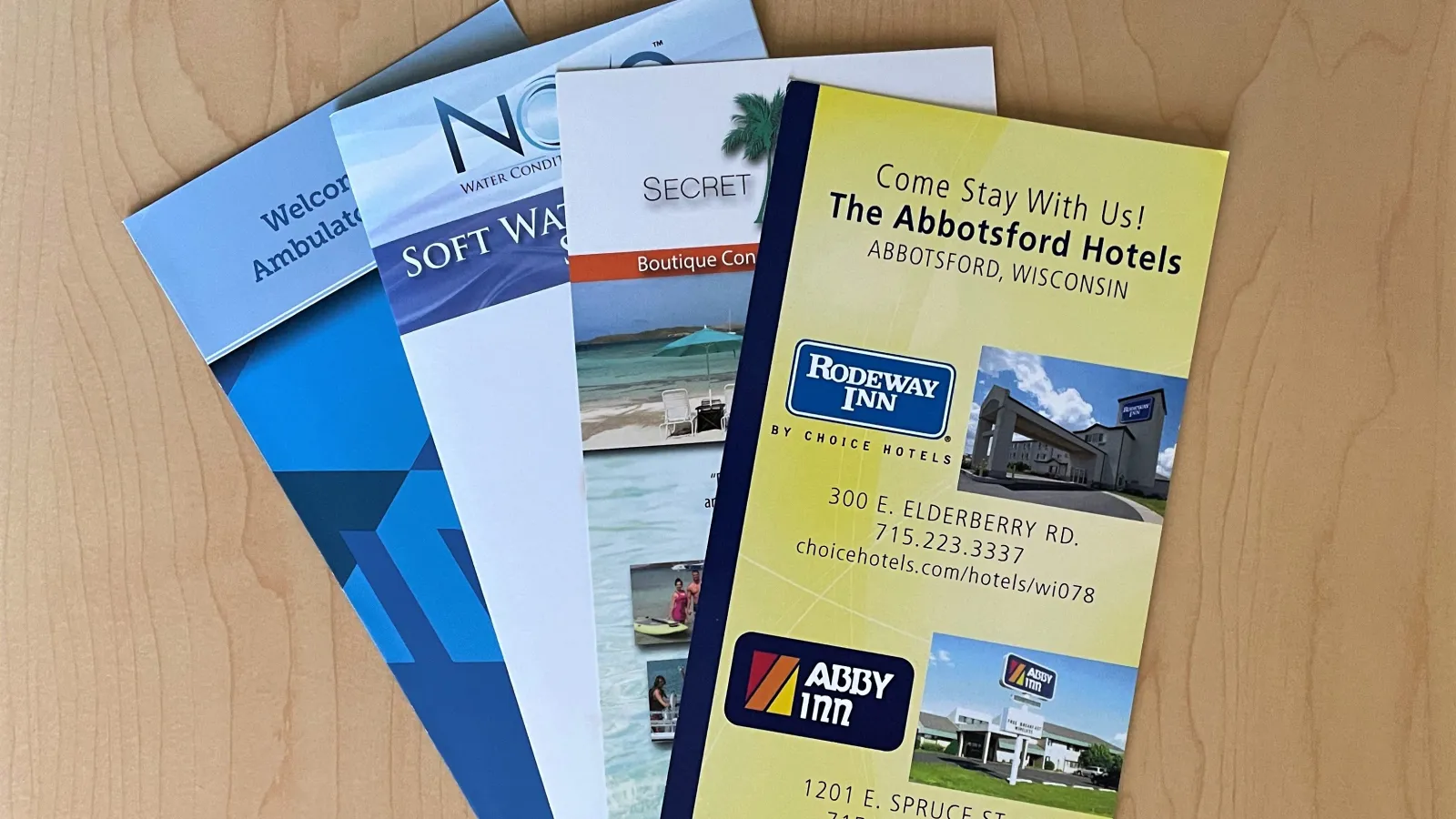 Rack Cards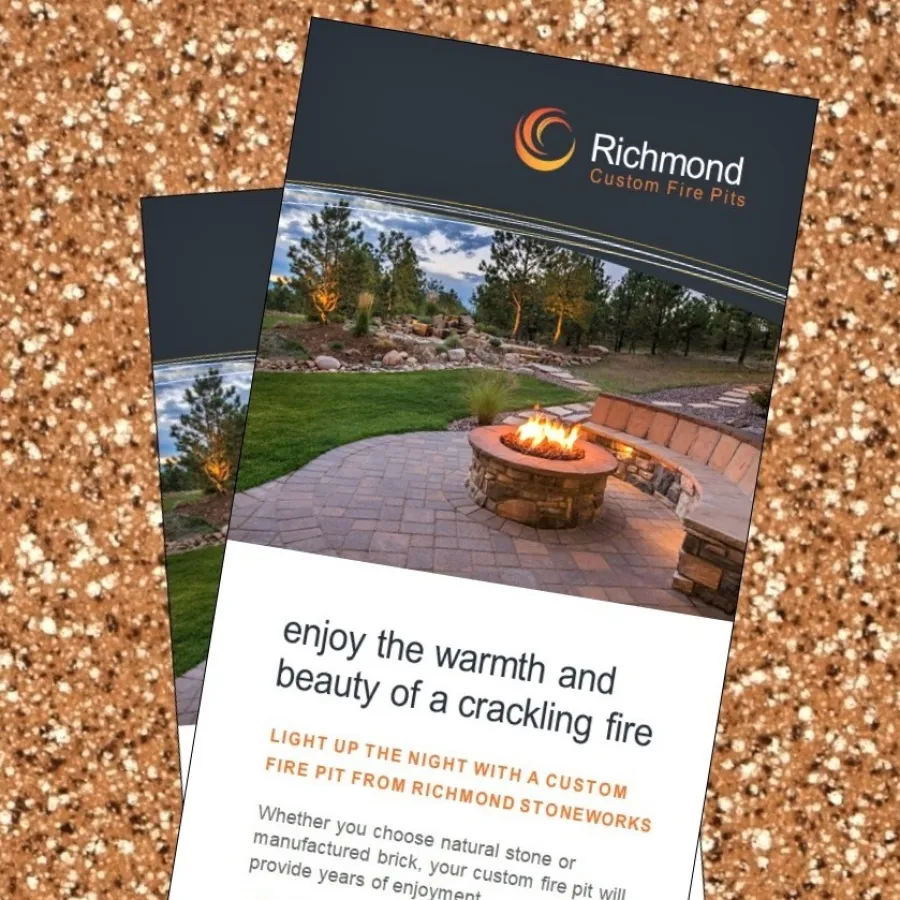 Simple and Straightforward Marketing
Rack Cards are one of the most straightforward marketing pieces available. A Rack Card functions as sort of a downsized brochure to convey a concise marketing message. Printed on heavy cardstock, Rack Cards are generally made in the size range of 3.5" x 8.5" to 4" x 9".
Racks Cards get their name from the fact that they are designed for placement in a special rack or holder, which has the sole function of displaying promotional cards and literature. These racks are either free-standing or wall-mounted, and have various dimensions and capacities to accommodate different quantities of cards.

Marketing with Rack Cards
For the marketing message to get seen, rack cards rely primarily on foot traffic. Hence, rack cards are placed in areas where potential customers might gather or pass through in significant numbers. Entrance foyers, waiting rooms, lobbies, retail counters, visitor centers and checkout areas are all common places rack cards might be exhibited.
An inviting color scheme and attention-getting graphics are used to increase the chance of a rack card getting noticed and acted upon. Clear-coats or laminates are often applied to increase the card's sheen and vibrancy. Perforations can also be added to allow part of the card to be removed, such as a detachable ticket or coupon.
Simple yet versatile, Rack cards serve a variety of purposes and can promote services, products, events or special offers. In addition to the main message, Rack Cards can be printed with coupons, maps, menus, websites, social media links, QR codes and any other supporting information that helps market the business and capture more customers.

The next time you have a need for custom-printed Rack Cards, get in touch with Color Vision.
We can produce Rack Cards in just about any size or type you might need!
Received Numerous Compliments over the last 15 Years