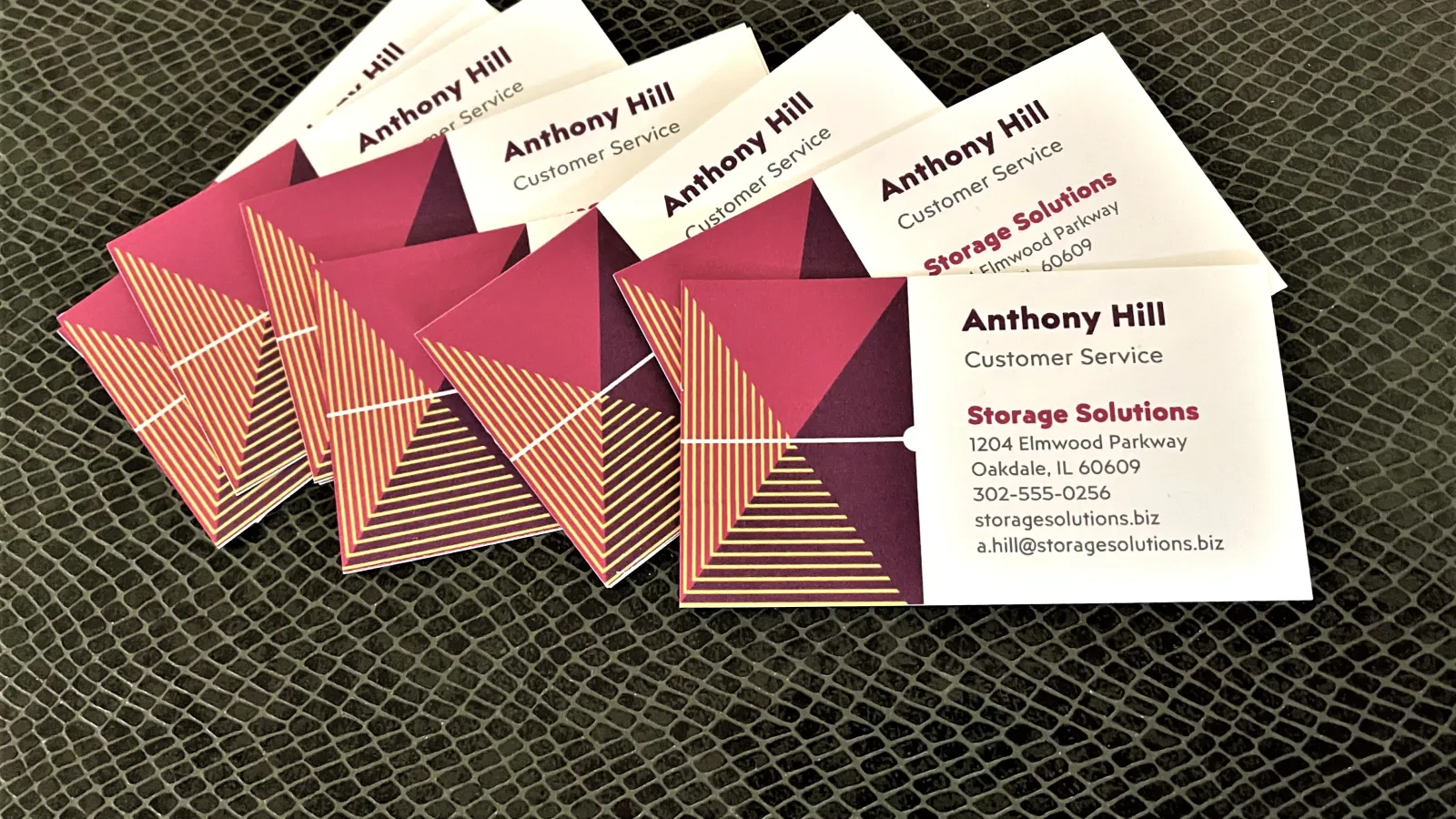 Business Cards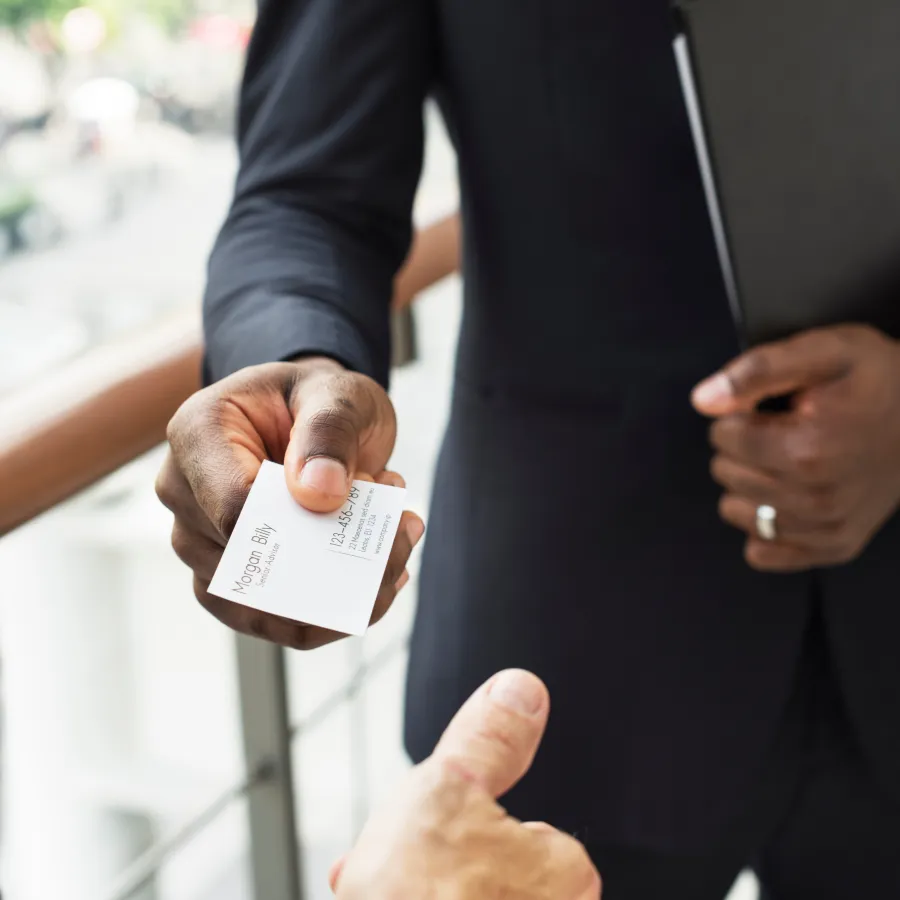 The Steadfast Companion of Professionals Everywhere
When it comes to providing a quick snapshot of who you are and what you have to offer, nothing compares to the convenience of printed Business Cards. Even with all the technological advancements of modern society, the simple and dependable business card remains a steadfast companion to professionals everywhere.
Business cards are most often exchanged when meeting someone for the very first time. A business card not only displays a name and contact details, it also reflects on the professionalism of the organization. A well-designed business card printed on quality stock draws attention to yourself as an individual as well as the brand you represent. An inexpensive marketing tool, a business card helps you make a positive first impression.
Most business cards are made as the standard size of 3.5" x 2". Corners can be square or rounded and custom sizes are available as well. Business cards can be printed with any ink colors or enhancements, on one or both sides. If more space is needed, a fold-over configuration can be used to double the area available for printing.
A creative and impactful business card can actually act as a conversation starter and enhance face-to-face meetings. After all, you never know who you might run into or when a sales opportunity might present itself.
The more people you meet, the greater the opportunity to expand your business. So business cards are especially important to carry when attending business meetings, seminars, trade shows, conventions and similar venues where a lot of people are expected to attend.
Due to their small size, business cards are able to be kept in a pocket, wallet or purse. This is important because if a new client or sales prospect requests your business card and you don't have one to share, it might create an awkward moment. So it's best to keep some business cards handy at all times.

Get in contact with Color Vision when you're ready to print your next batch of Business Cards!
Guidance Every Step of the Way