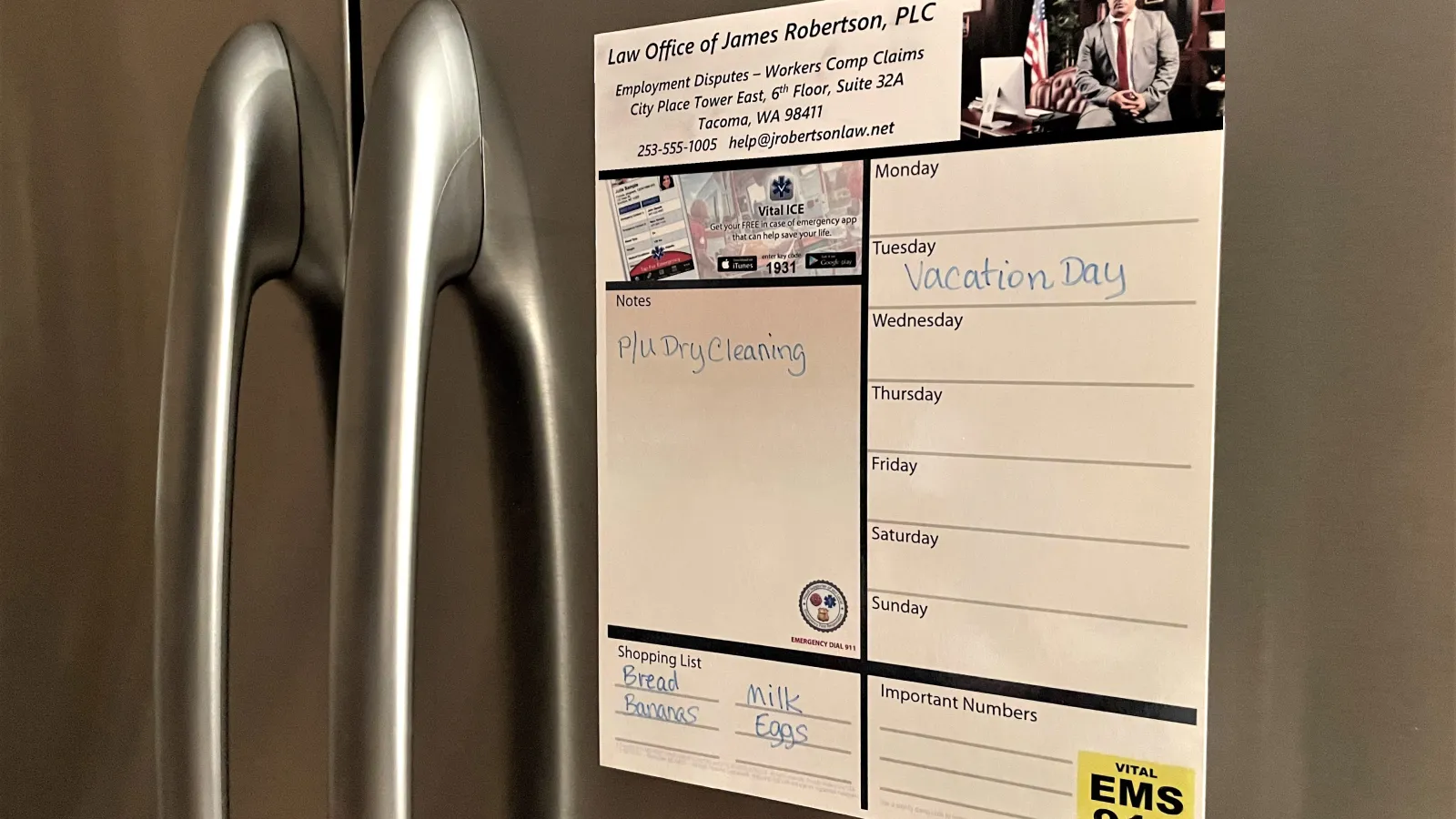 Wipe-Off Memo Boards
A Time-Tested Way to Build Brand Awareness
Promotional Memo Boards provide an excellent way to maintain top-of-mind awareness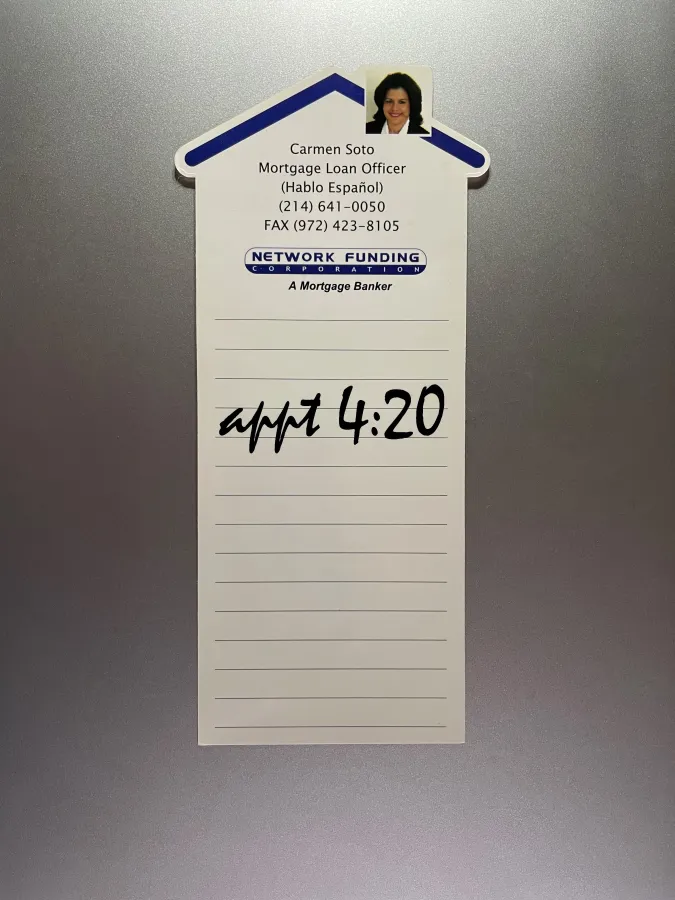 Used for jotting down notes and reminders, Memo Boards are reusable and can be wiped clean once the written notes have served their purpose. A reasonably-priced and very practical form of promotion, custom memo boards provide continuous exposure to your brand.
Also known as message boards, memo boards are printed on cardstock which has a clear plastic laminate bonded to it. Depending on your preference, the laminate can be either dry-erase or damp-erase. A marker pen can be affixed to the front of the memo board with a clip or the pens can be provided separately.
Our custom-printed memo boards can be attached to a variety of surfaces. Magnets can be placed on the back for easy attachment to a steel surface, such as the side of a refrigerator or file cabinet. Or, double-sided foam tape can adhere to the back of the memo board for placement on a wall, door, or another vertical surface.

The most frequently ordered memo board sizes are 3.5" x 8.5", 5.5 x 8.5", and 8.5" x 11" but custom sizes are also available. Most memo boards are rectangular in shape, with or without rounded corners, but Color Vision can also add contours or create special shapes to complement your organization. For example, a house shape for a realtor or a tooth shape for a dentist.
In addition to printing your company name, logo and other personalization, the memo board can be printed with other helpful information such as a calendar or sports schedule. Also, the portion of the memo board used for writing space can be left blank or have lines for inscribing.

Color Vision can create Custom Memo Boards with any message, color, or shape you might need!

Give us a call to discuss your next Memo Board project.