Expert Printing
For Your Business
For Your Clients
For The Future
We Want to Be Your Print Partner
You put maximum effort into your business every day. So you need quality print materials that reflect positively on your brand. Over the past 39 years, Color Vision has produced thousands of successful print projects. We want to print for you too!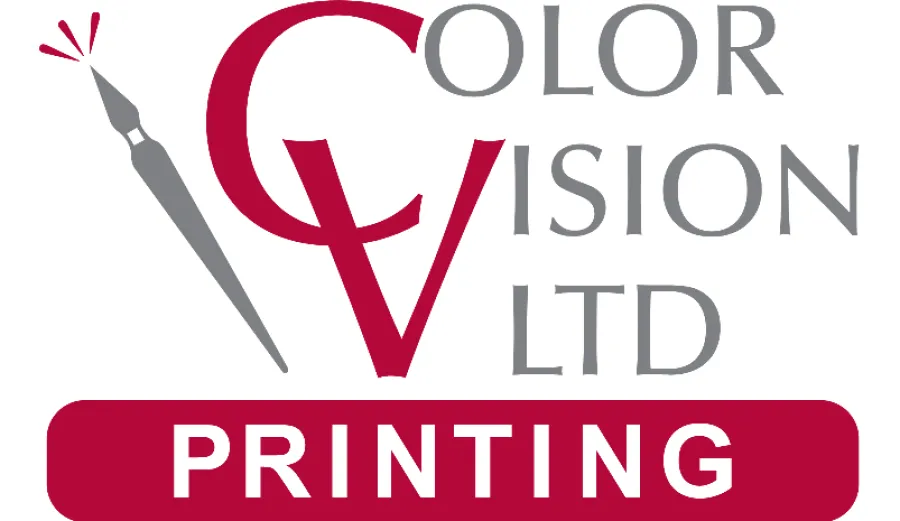 Consistently Exceptional Results
When You Choose Color Vision
Serving the entire USA and Canada, since 1984

Color Vision is a trusted name in commercial printing. Our helpful staff, affordable pricing, and extensive capabilities have allowed us to build an excellent reputation in the printing industry. We take great pride in helping you grow your business and look forward to assisting with your next print project. Just let us know how we can help!
The Color Vision Process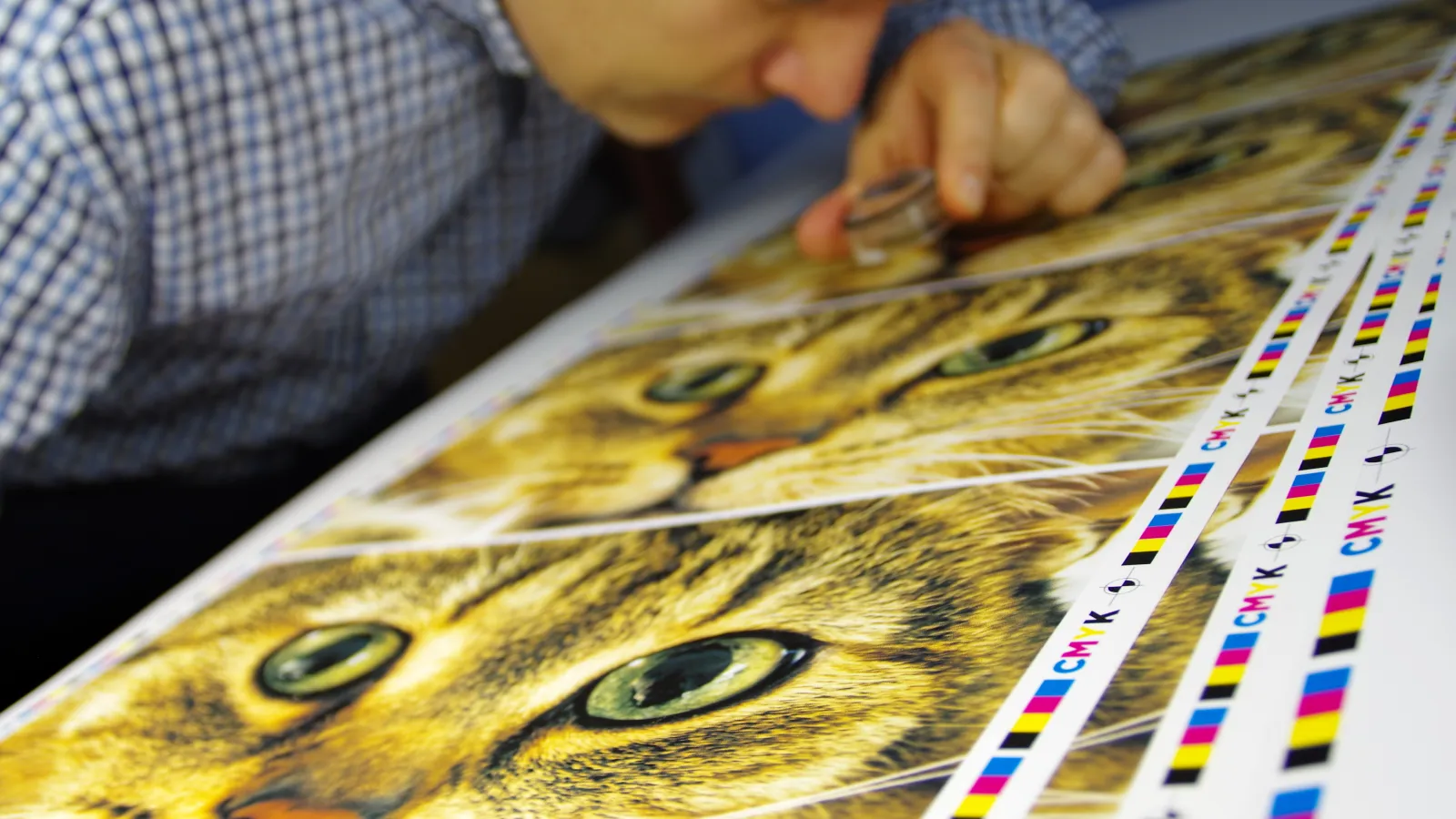 Start Here
Having been in the commercial printing business for almost four decades, Color Vision has produced thousands of quality print projects. Whether you need books, brochures, maps, or any other type of printing, you've come to the right place!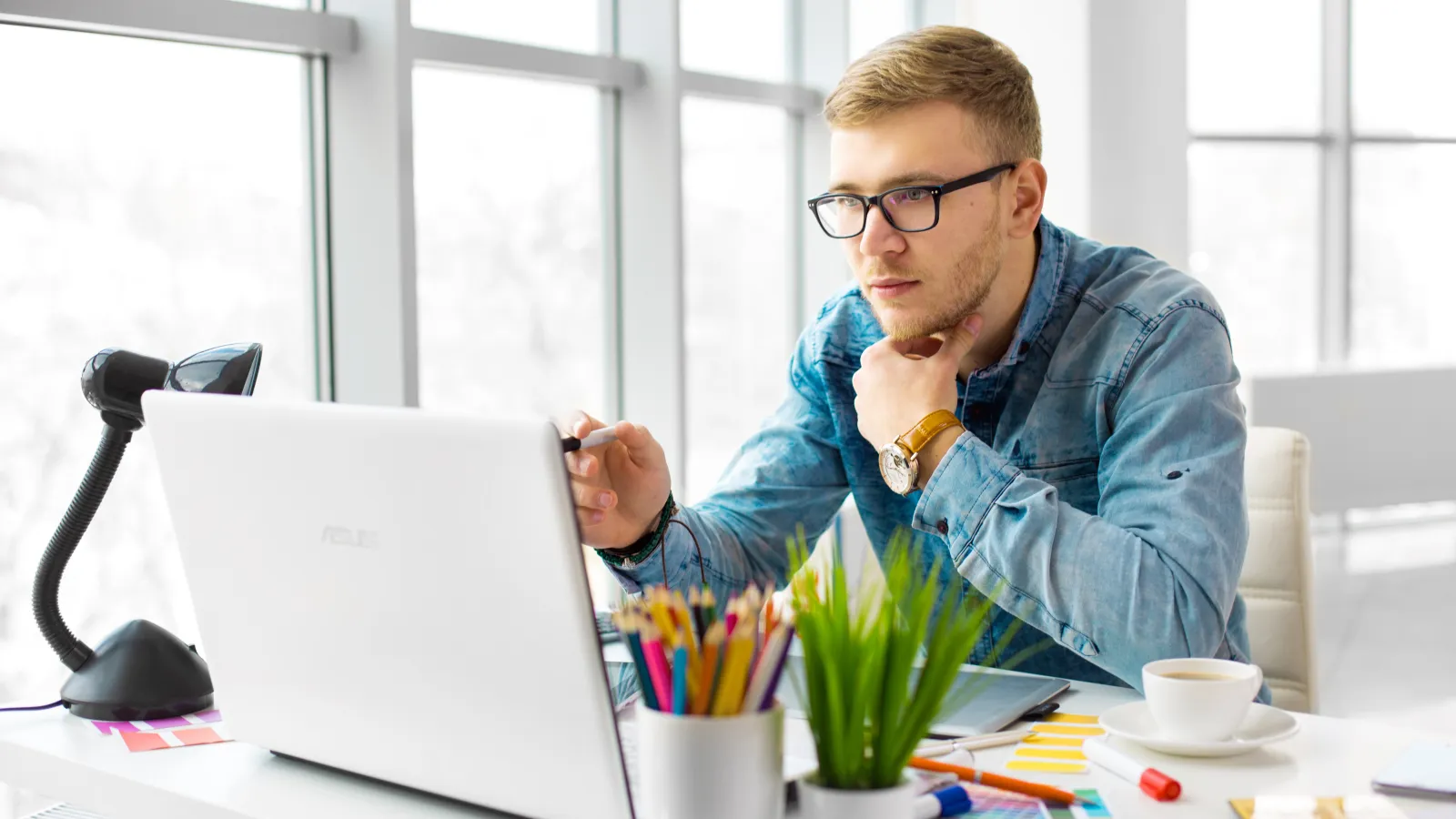 Project Specifications
Once you submit your project specifications, we'll review them to make sure we have all the information needed for an accurate quote. If anything needs clarification, we will get in touch with you by email or phone to discuss.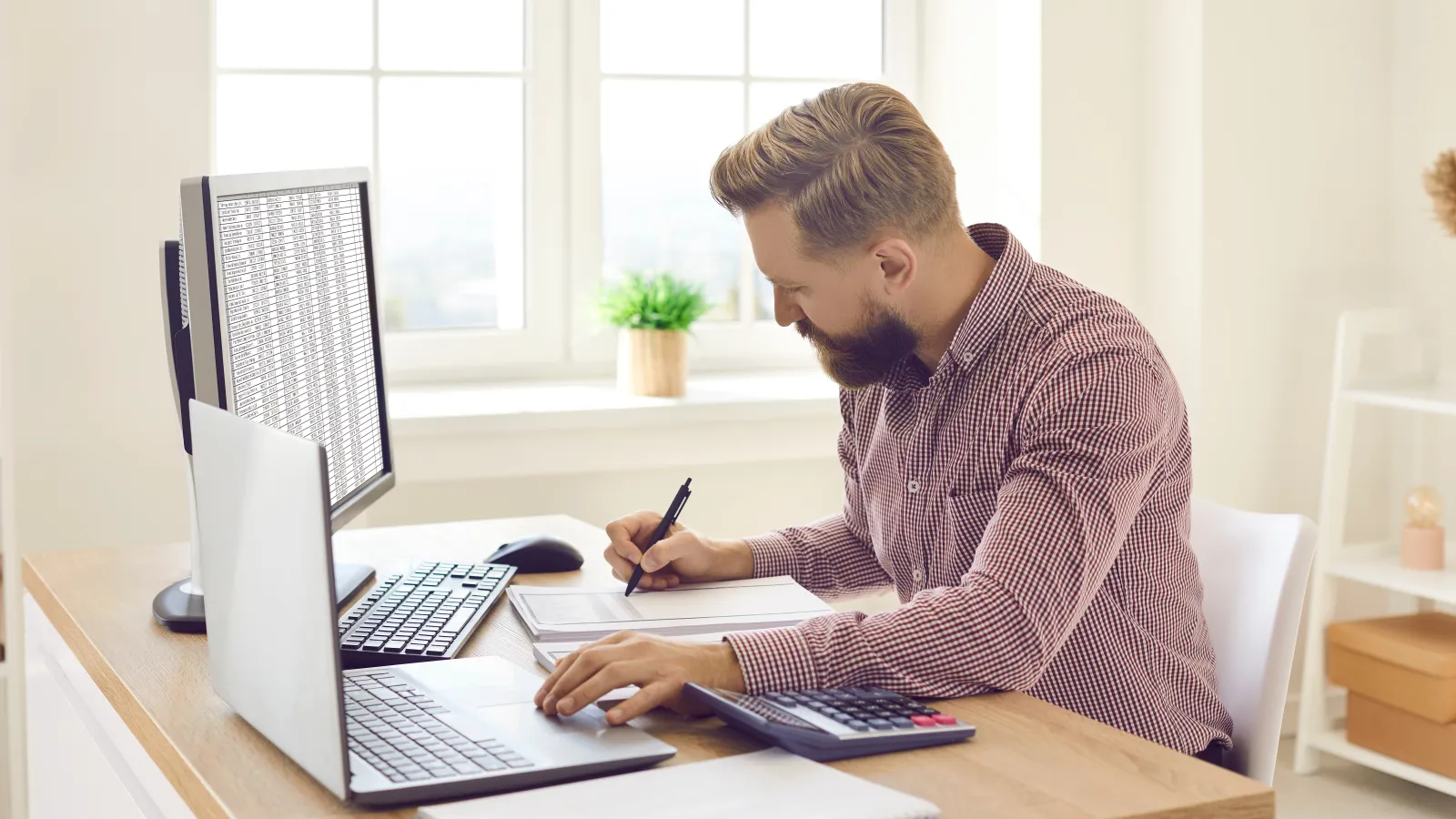 Price Quote
We will calculate the cost and projected lead time, and then email our quote to you. Once you have reviewed the quote and wish to proceed, we will email you an order confirmation. We will also look forward to receiving your artwork files.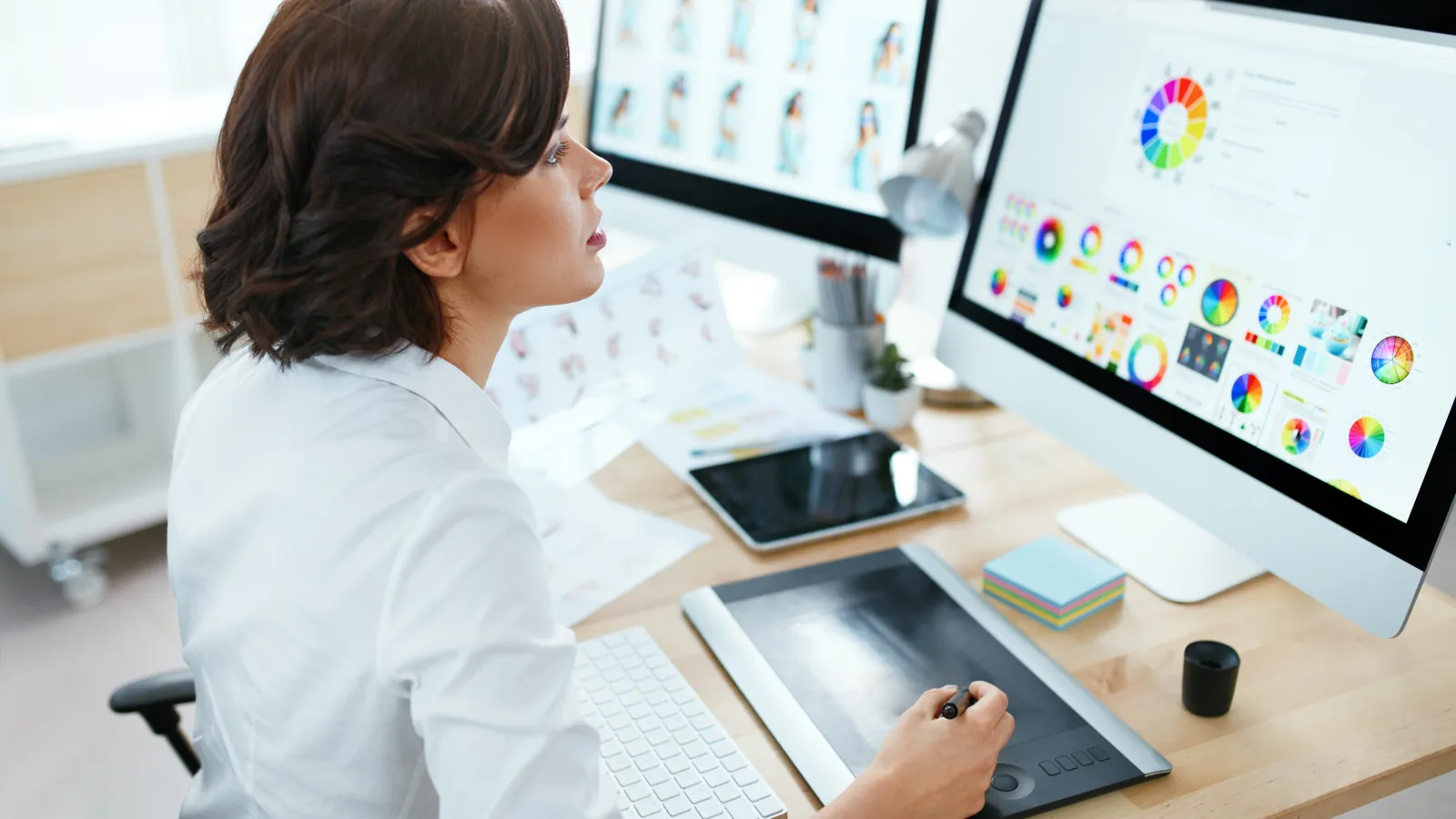 Prepare Files for Print
After we receive your artwork files, our graphics department will pre-flight the content to ensure it is print-ready. If anything should need further attention, we will contact you to discuss our recommendations.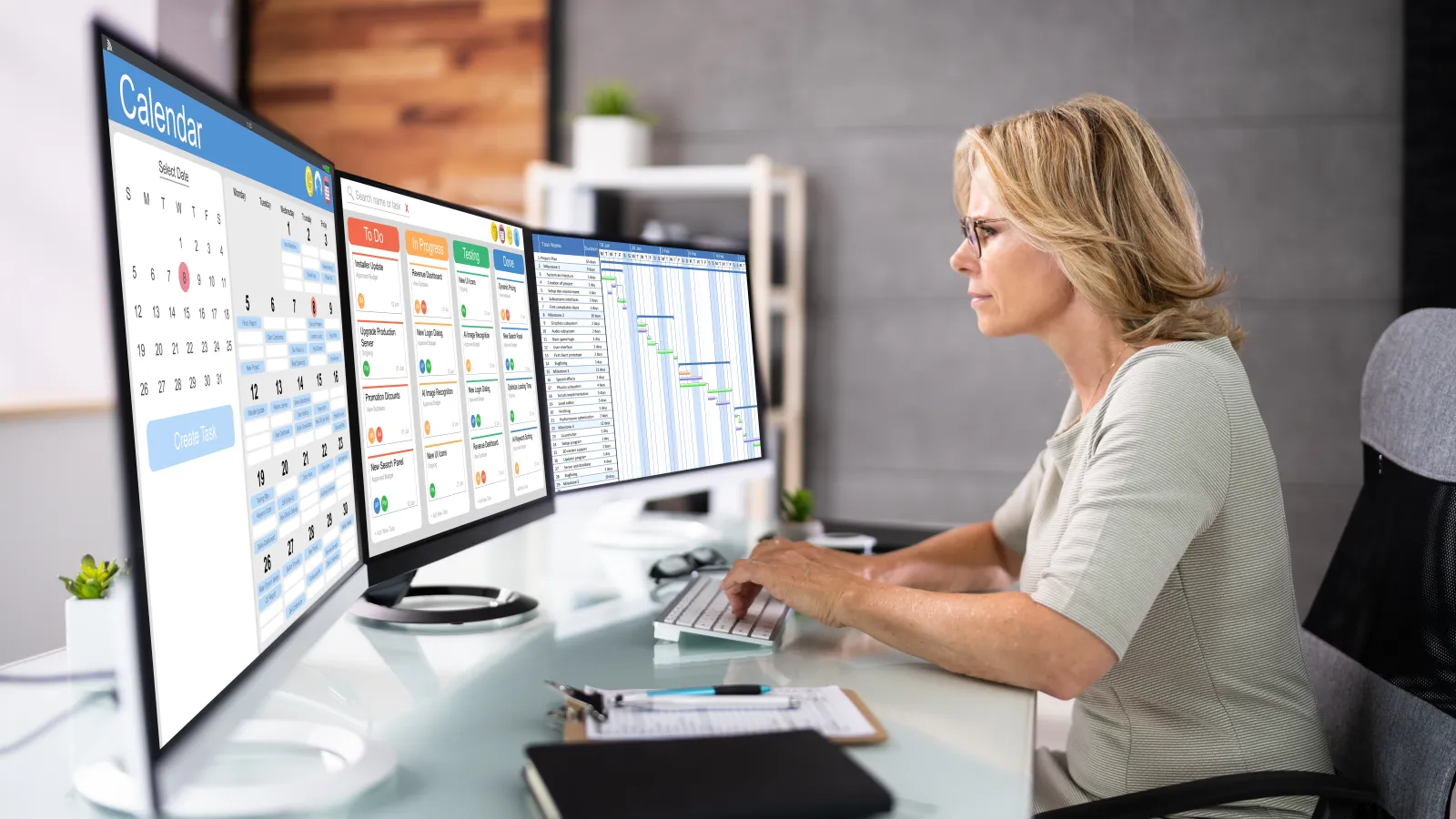 Proof and Schedule
Once your file is print-ready, we will email you a proof. After you approve the proof, we will enter your job into the production schedule. We will also email you a revised confirmation showing the estimated ship date.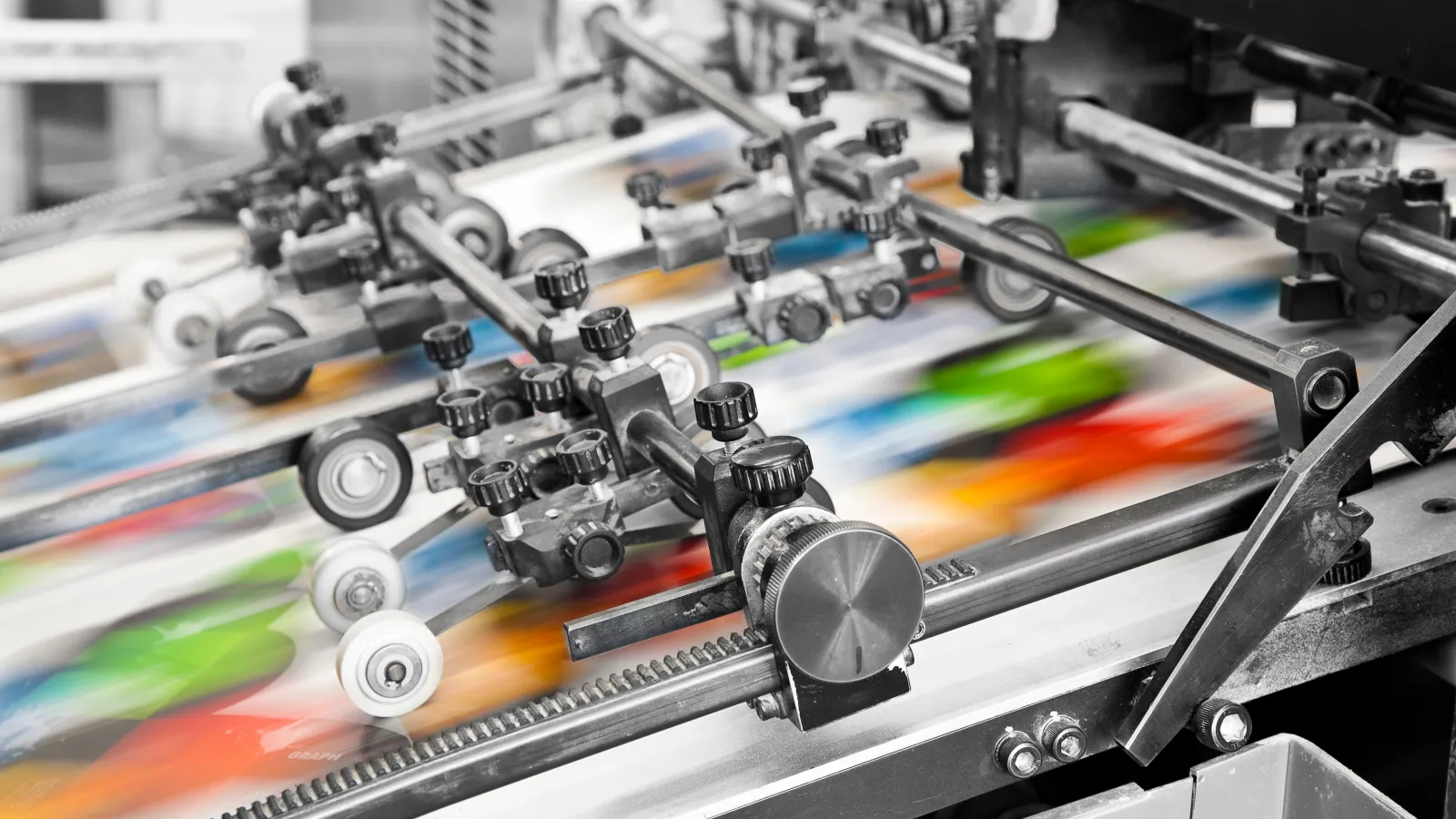 Press Production
When the calendar says your job is next in line, we will prepare the press with your chosen paper type and ink colors. Then we will start applying ink to paper. Certain operations, like clear-coating or perforating, might occur while your job is still on press.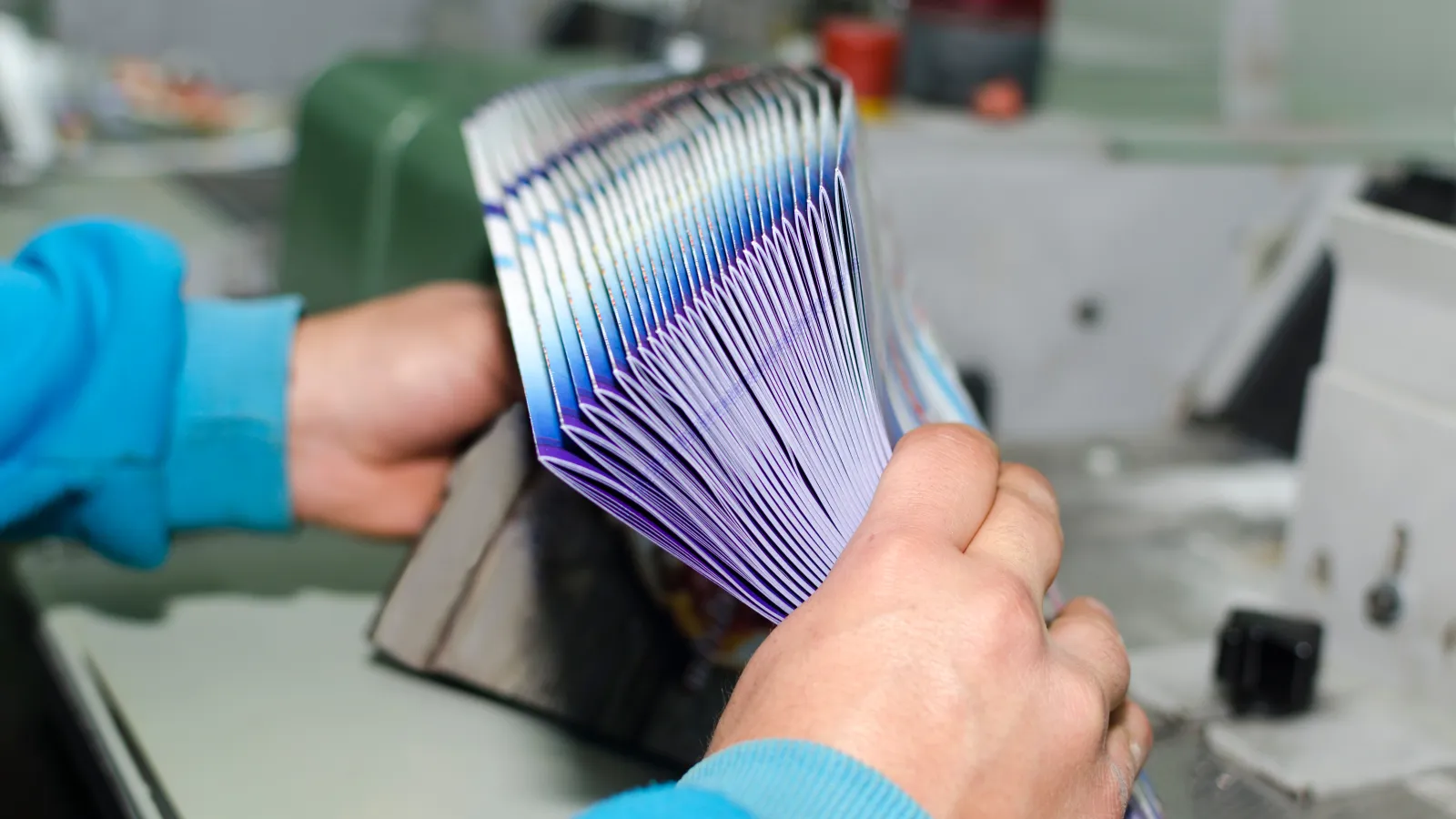 Finishing and Bindery
If your project requires additional steps, like hole-drilling or die-cutting, those operations take place in the Finishing department. Bindery operations, used to fabricate books and other multi-page documents, also take place in a separate department.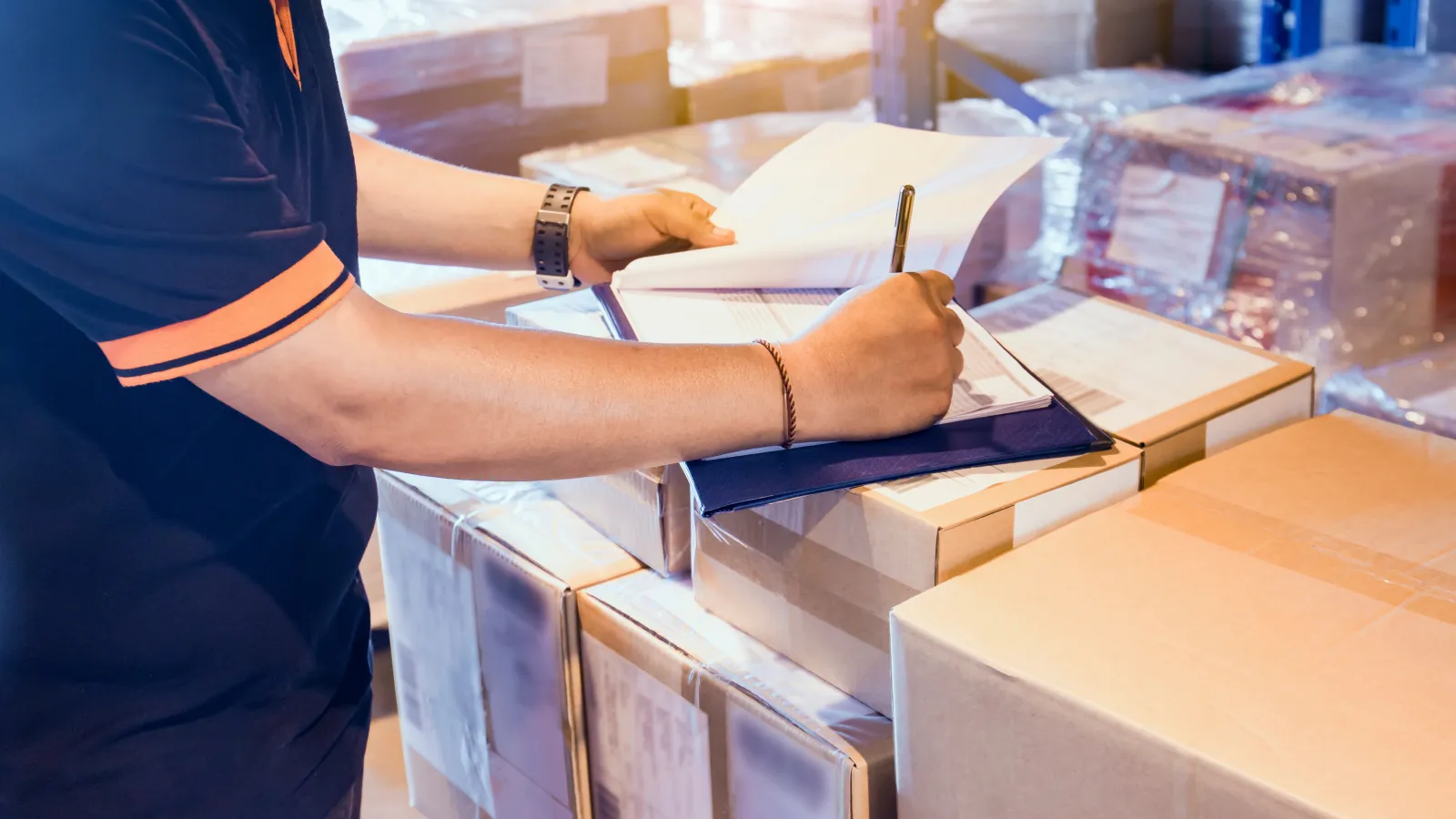 Package and Ship
Once your project is complete, it moves to the packaging division for shrink-wrapping and/or cartoning. Most parcel-size orders go by UPS unless you designate a different courier. Larger orders are palletized and shipped via truck.

Already Know Your Print Specs?
Hear from Our Clients
Color Vision is my #1 printer. Their service, quality, capabilities and pricing outshine ALL of my local printers (Texas). I love working with them and the trusted relationship we've built together.

Marissa P. - Sector: Printing & Promotion
I've used a few printers for my children's books. Some were good quality, but too expensive. And some were cheap, but poor quality. But all my printing problems were solved when I started working with Color Vision - great quality at a great price!

Rick A. - Sector: Children's Books
I have worked with Color Vision on a daily basis close to 20 years. What a talented company...the service and quality are unmatched. The entire staff is so knowledgeable and very accommodating. From creating art and typesetting to printing and binding. You can't ask for a better printing company.
George C. - Sector: Printing
The printing industry has witnessed some significant changes over the years. Color Vision has always offered superb service through the years I've been dealing with them. Their uncanny work ethic and competitive pricing makes this company a must for your next project!

Chrissy M. - Sector: Printing & Promotion
The comic books I ordered were absolutely perfect in every way - especially the colors! Every single member of the Color Vision team takes so much care, patience, and guidance every step of the way through the printing process. I'm very thankful to be able to talk with them on the phone, unlike other comics printers where it's just online, because we had to go through a few revisions of proofs and files to get the optimal result. Very happy with Color Vision's service and I'll be coming back for more!

Mindy I. - Sector: Comic Books
Color Vision has been one of my TOP printers for over 7 years now. Whether I need a poster, notepads, tri-fold brochure or booklet they are always there for me. Their customer service is exceptional and when I don't necessarily know exactly what I need they are always there to guide me through the best options to suit my client's needs. They are almost always first in line when it comes to best price, and they print everything to perfection. I have 100% confidence in making them my go-to printer for all my client's needs and I look forward to always working with them on new and repeat projects.

Jill E. - Sector: Printing & Promotion
Color Vision Printing: Professional, Personal and attentive to Customer Service. I have worked with this talented group of people for almost 20 years and have never had a project that wasn't Top Notch. They have always worked with our creative staff on layouts to give us the best product possible. They even offer directives to make layouts better. Competitive Pricing is also a huge benefit. They beat the competition hands down every quote!

Rita C. - Sector: Marketing & Advertising
I have been using Color Vision for 18 years. I can honestly say they are wonderful people to deal with in every aspect! I always know I will get superb quality, a realistic price platform and excellent customer service. Over the years I have printed projects that were sometimes extremely challenging, diverse, and required precise details. Even when demanding, last-minute changes or delays arise, Color Vision has handled it all without any hiccups. The unforeseen Covid pandemic was another unforeseen challenge, but once again Color Vision came through for me! So bottom line "Color me very happy with Color Vision."

Laurence K. - Sector: Printing & Direct Mail
I've been so happy with the quality of work that Color Vision has done on all of my comic book printing. They are incredibly easy to work with and quick to respond. Again, the quality is exceptional and their prices cannot be beat. I cannot recommend them enough.

Wes H. - Sector: Comic Books
Color Vision should get an award for "patience" for working with me over the last 15 years on all my projects. I have received numerous compliments over the years how nice my products look, from the superb graphic design to the high quality printing. Sometimes when you have worked on something so long you can't see it any other way. Looking forward to working with the crew for many more years.

Bill D. - Sector: Printing & Promotion
Years of
Service
39
with many more to follow
How Many
Zip Codes
41,000+
in our service area
Projects
Printed
307,803
for our wonderful clients