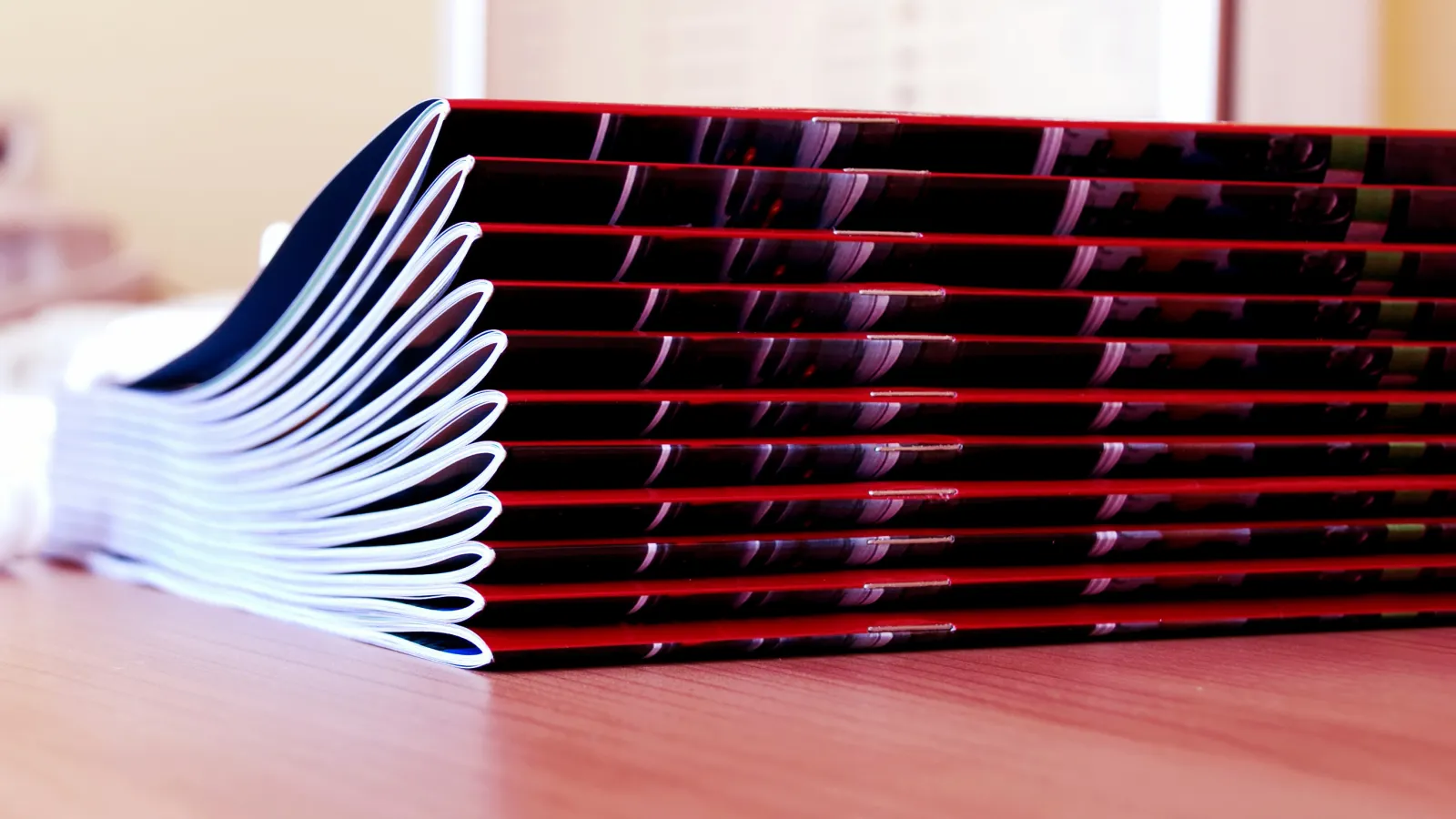 Saddle Stitching
Saddle Stitch Binding is ideal for Thinner Books
Saddle-Stitching is a popular and inexpensive method for binding thinner books and booklets.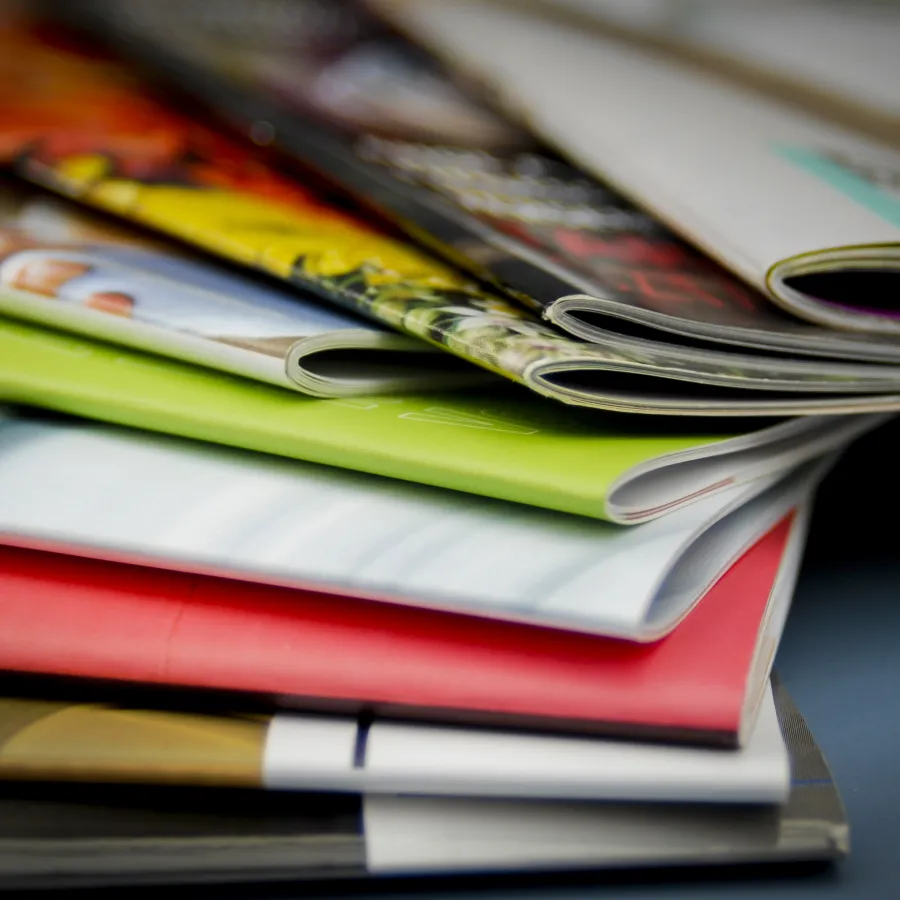 Saddle-stitched books are created from sheets of paper that have been folded in half and then nested one inside the other. The fold line forms the book's spine. Wire staples penetrate through this fold line from the outermost sheet (the cover) all the way through the innermost sheet. The staples are cinched tight once they penetrate the innermost sheet (center sheet). This holds the sheets of the book together but allows each page to turn freely.

Most of the time, the cover of a saddle-stitched book is made from a heavier paper stock than that used for the inside pages. However, the cover and pages of some saddle-stitched books can also be created from the exact same type and weight of paper. This is called a "Self-Cover" book.
Saddle-Stitching is a good choice for bound documents that have a relatively low number of pages. This is because wire staples can only bind a given number of sheets together. Exactly how many sheets can be bound together is largely dependent upon the thickness of the sheets.

Examples of publications that frequently use the saddle-stitch method include comic books, coloring and activity books, brochures, magazines, thinner manuals, catalogs and directories, product and instruction guides, workbooks, multi-page wall calendars, event programs, bulletins and newsletters, and any other documents that have a relatively low page count.
The Saddle Stitching Process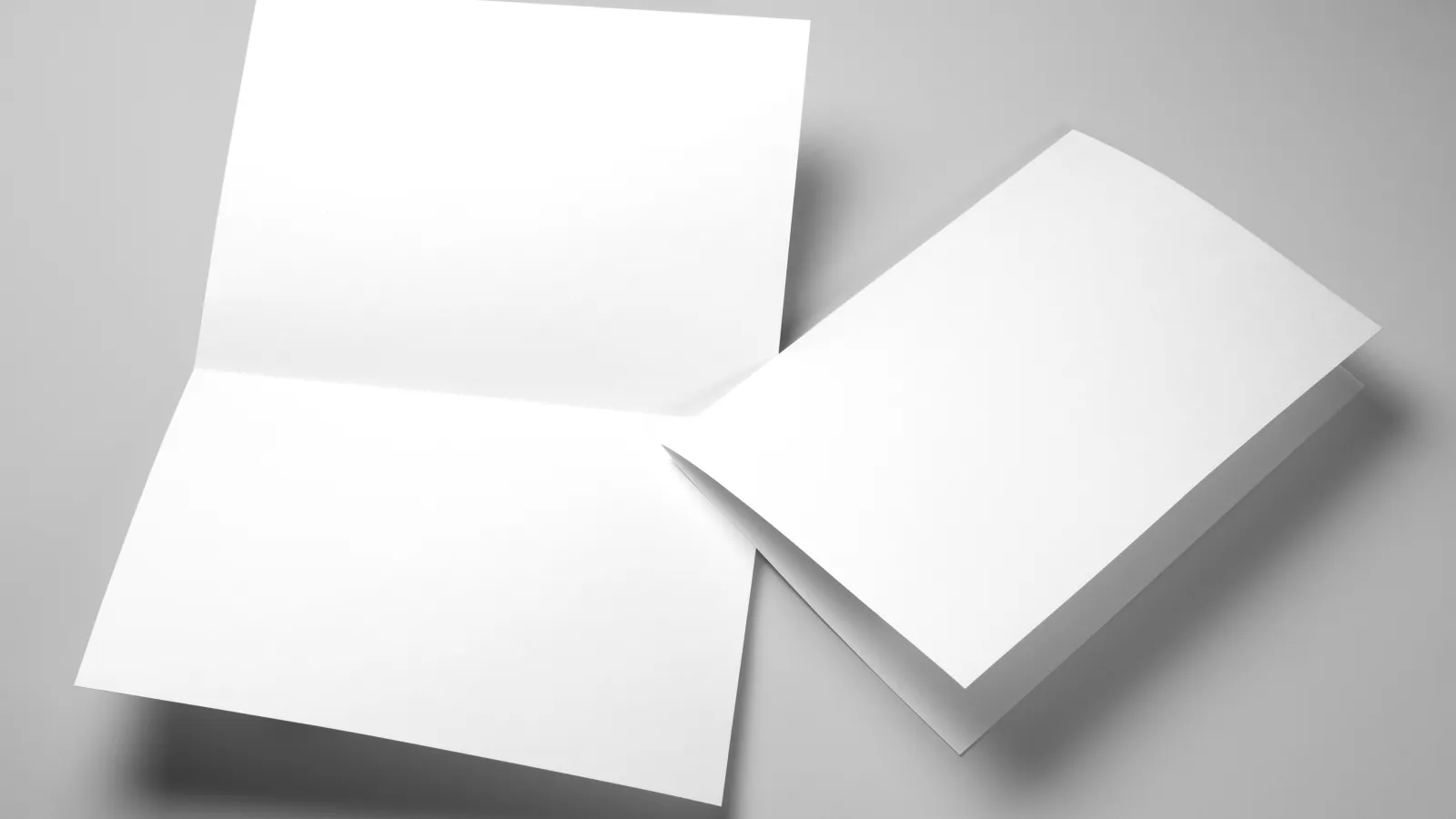 Each folded sheet creates four pages
Because Saddle-Stitched books are constructed from sheets that have been folded in half, each folded sheet will create four pages of the book.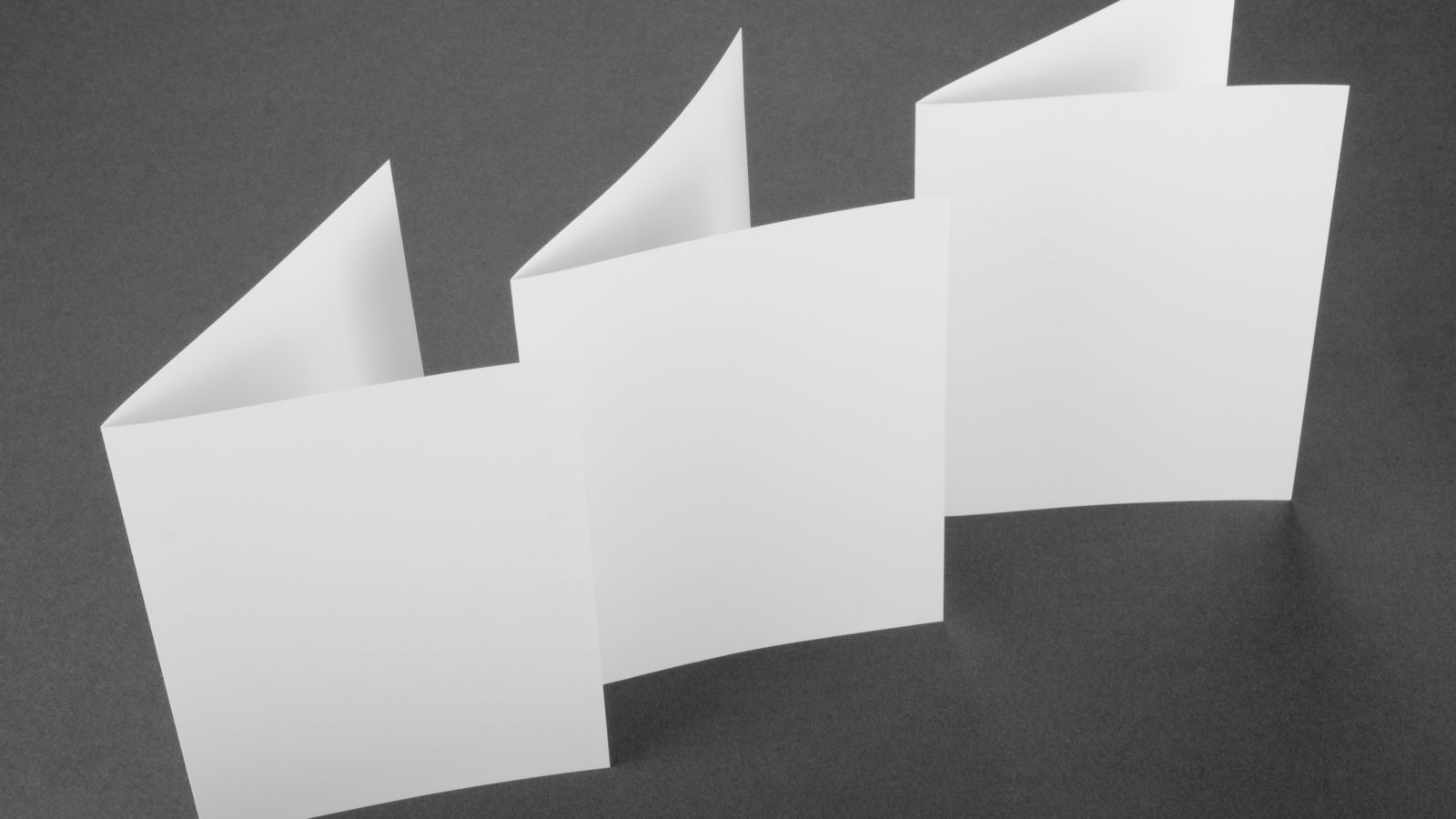 The folded sheets are nested together
After the sheets used to form the pages of the book are partially folded, they are nested together one inside the other.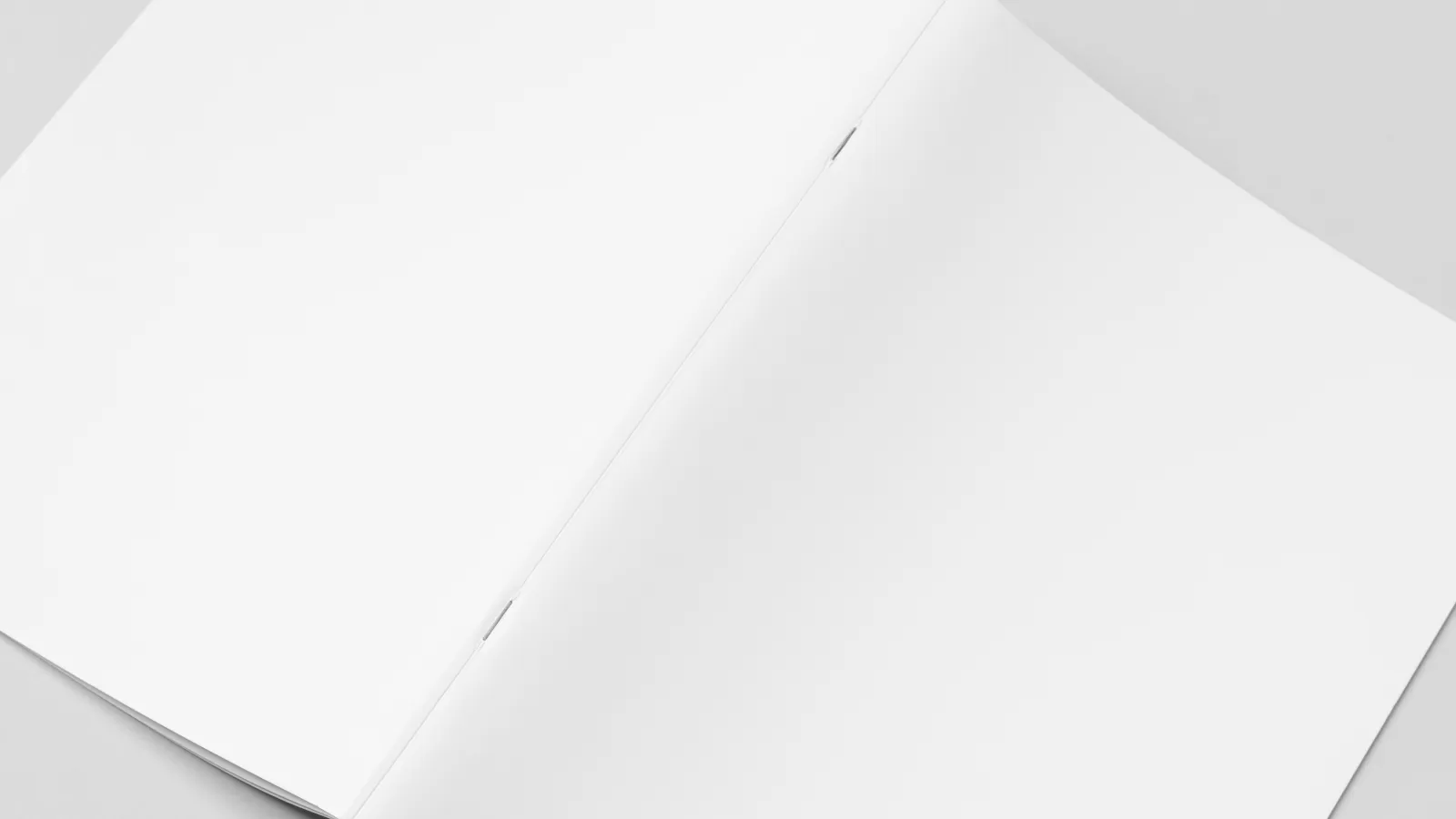 Staples are driven through the fold line
The assembled sheets are then fastened with wire staples driven through the fold line of the spine.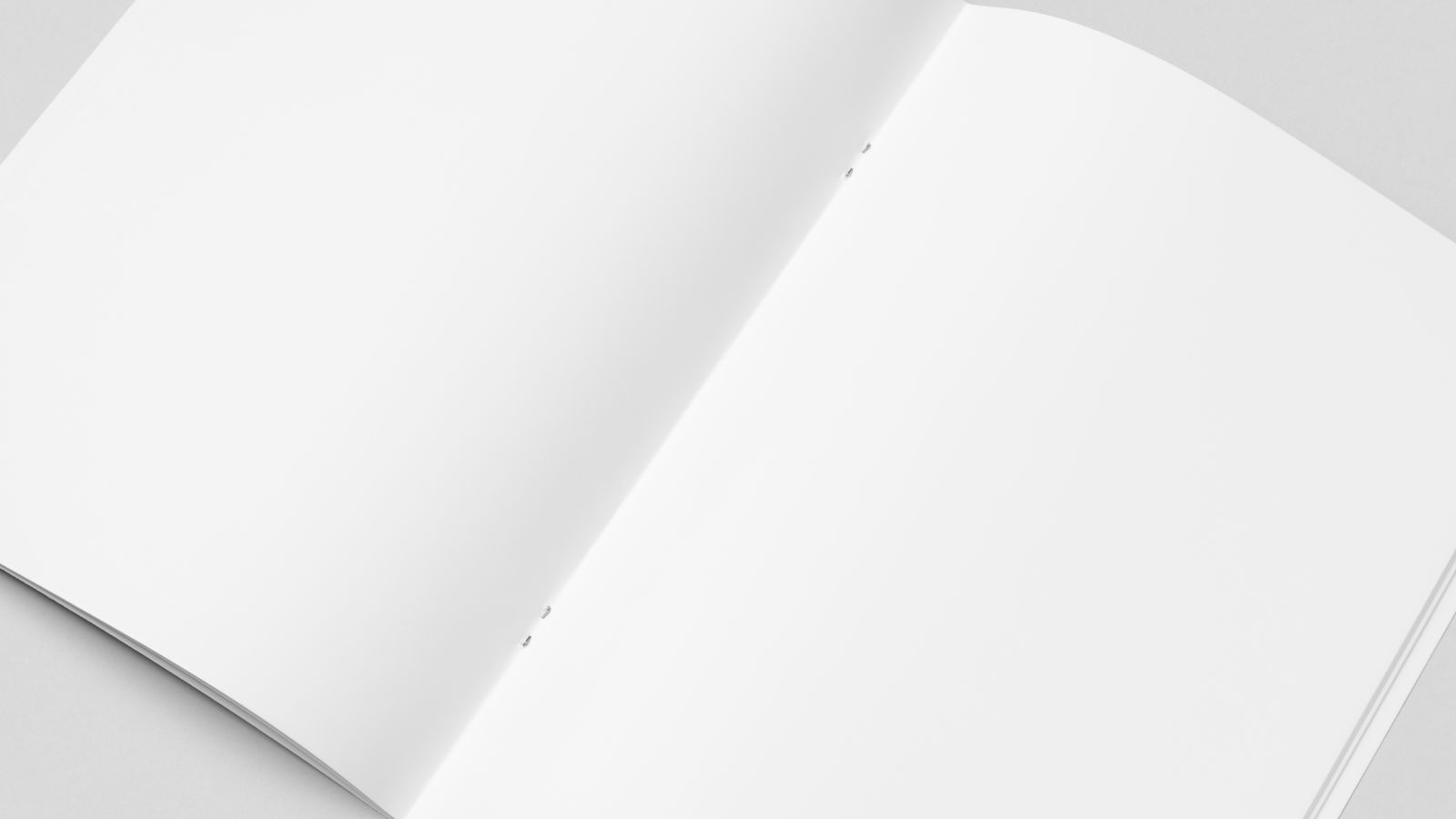 Staples are cinched on the center sheet
The staples penetrate all sheets and are cinched after piercing the innermost (center) sheet. Two staples are normally used to secure the cover and pages together.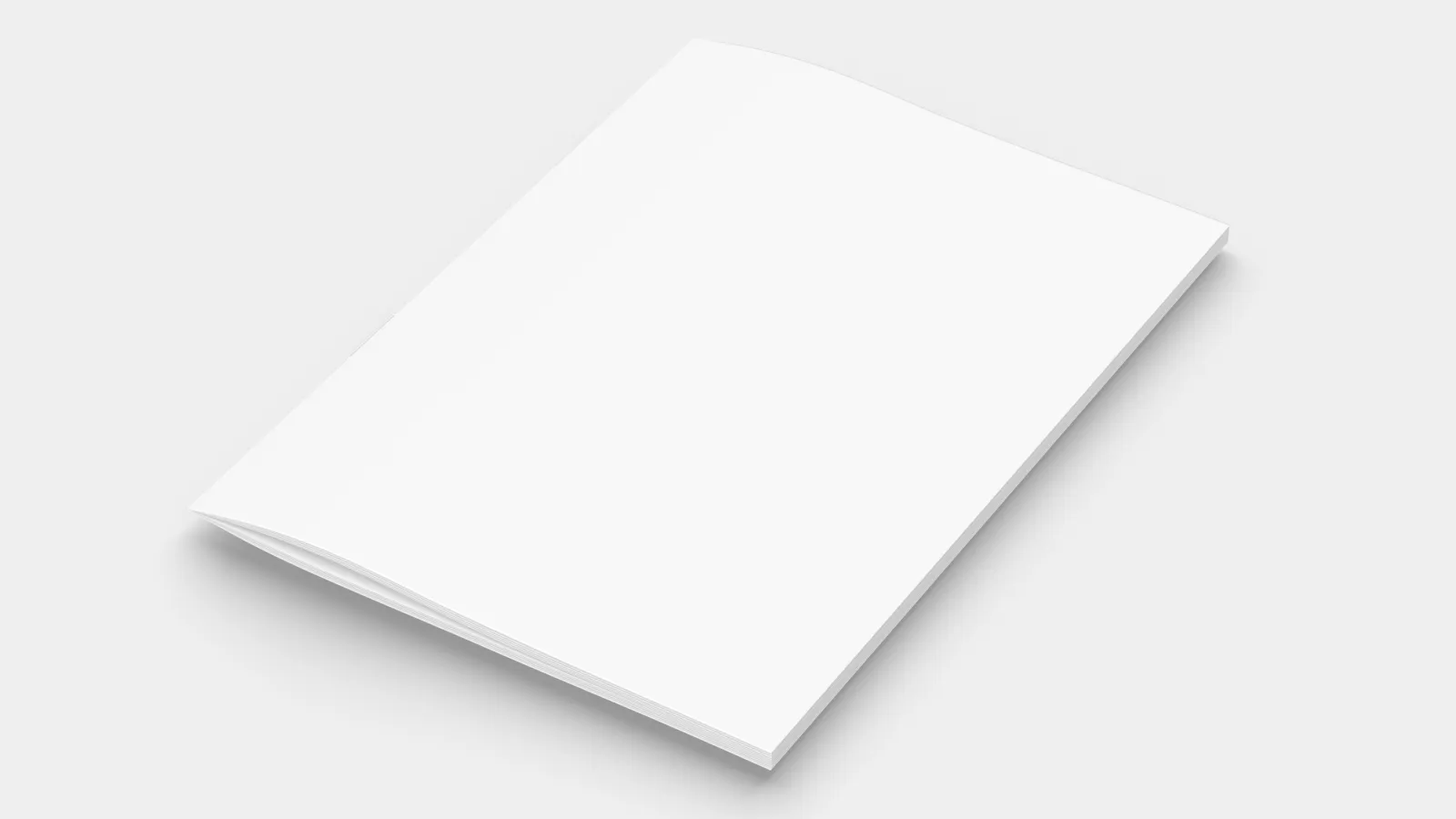 The book is folded flat and trimmed as needed
After the book has been secured with staples, it is folded tighter and trimmed as needed.

Already Know Your Print Specs?