Table Tents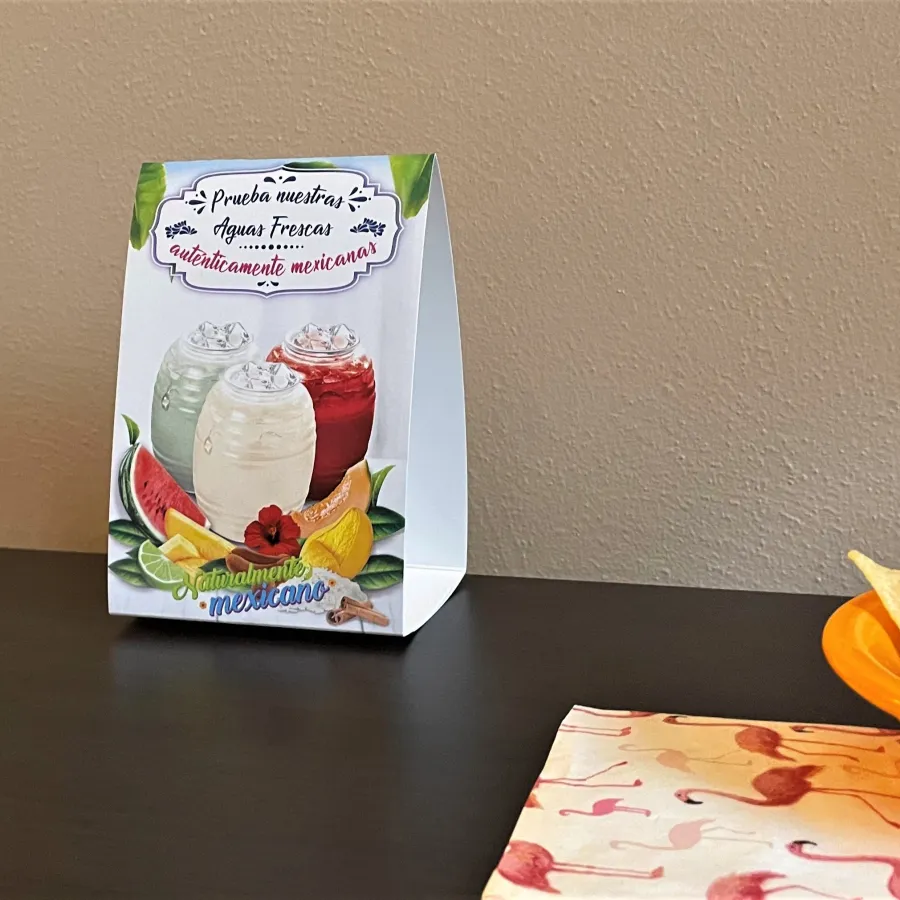 Versatile and Effective
Table Tents are self-standing marketing pieces designed to sit on flat surfaces, such as tables, countertops, and desks. Table tents are extremely versatile and can be used in a wide range of settings. Because table tents are relatively small, they are generally placed in areas where customers can see them up close.
For example, table tents are often displayed on tables in restaurants and bars, on desks in banks and hotels, on counters in waiting rooms and retail checkout areas…virtually any location that ensures high visibility to current and prospective customers.
Using a simple yet effective format, Table Tents can display just about any marketing message you want to share with customers. This includes information about upcoming sales or events, new products or services, specials or discounts, loyalty and reward programs, and so on.
Best of all, your offer has an excellent chance of being seen and acted upon because it is targeted directly at customers who are already visiting your establishment.
We can produce just about any size or type of Table Tent you may need!
Be sure to keep Color Vision in mind for your next Table Tent project.