Printing Terminology: Embossing vs Debossing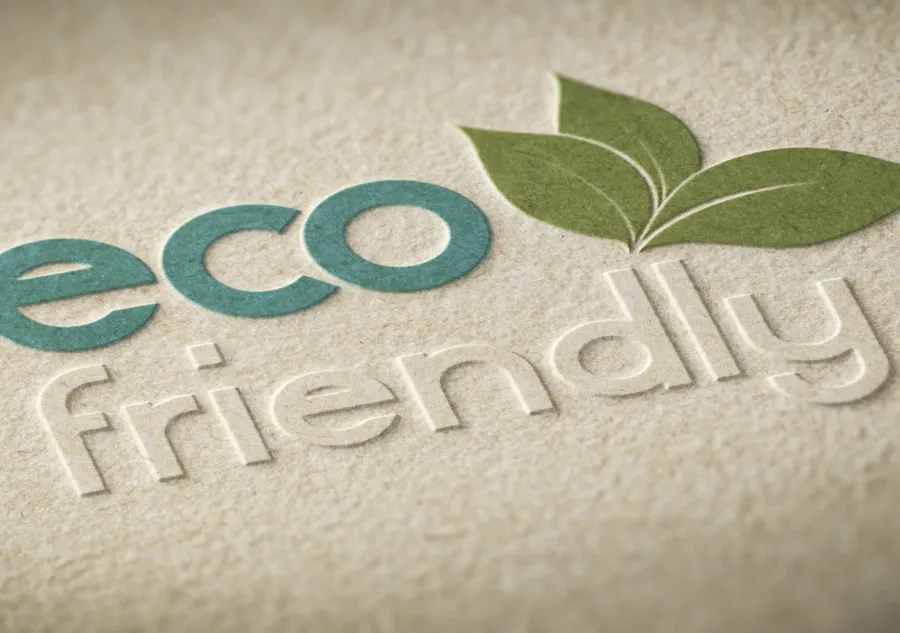 In the world of printing, the terms Embossing and Debossing refer to finishing techniques that add a 3-dimensional effect to paper and cardstock. These processes alter the surface texture in select areas. This enhances visual appeal, which creates interest and draws attention to the printed piece.
Both the embossing and debossing processes use a set of metal dies - along with heat and pressure - to press logos, text, designs, or patterns into sheet stock. The main difference between embossing and debossing is the direction in which the image is pressed into the substrate.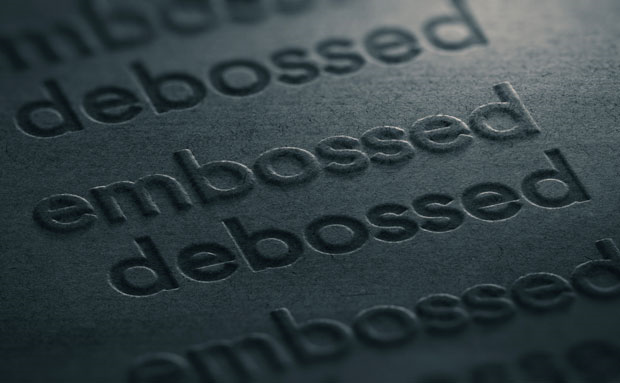 What is Embossing?
Embossing refers to a design that is raised higher than the surrounding surface.
The custom embossing process starts with the creation of a metal die system that has two mating parts - a raised male section and a recessed female section.
The substrate to be embossed is placed between these two die sections. Using heat and extreme pressure, the male and female sections are forced together so that the paper or cardstock conforms to the shape of the die. This results in a permanently raised design on the sheet.
The embossing technique can be used in combination with colored inks, spot clear coats, or metallic foils. These provide additional embellishment when applied over the embossed area(s).
Embossing is also commonly used as a standalone technique, without the application of any ink, clear coat, or foil. This is known as Blind Embossing. Both Illustration A and Illustration B show an example of blind embossing.
What is Debossing?
Debossing refers to a design that has been pressed into a substrate so that the resulting image is recessed lower than the surrounding surface.
Just like embossing, the debossing process uses a die system with two mating parts. However, the process is reversed. Instead of resulting in a raised design, debossing results in a design that is recessed, or indented, into the sheet.
Embossing and Debossing add distinction
Embossing and debossing are considered premium finishing techniques. Embossing is more widely used than debossing, but both methods add intrigue and uniqueness to an otherwise flat sheet.
Also, both methods increase the perception of style and sophistication. Thus, most people view embossed and debossed pieces as being of higher quality. This heightened awareness boosts your brand while helping to form a lasting impression.
Popular projects that make use of these special finishing techniques include business cards, brochures, presentation folders, book covers, letterhead, certificates, thank you cards, and invitations.
If you have an upcoming print project that you would like to have enhanced with Embossing or Debossing, give Color Vision Printing a call at 800-543-6299. Or, submit a quick quote request by clicking here. We look forward to hearing from you and hope to assist with your next print project!