What does Collate mean in Printing?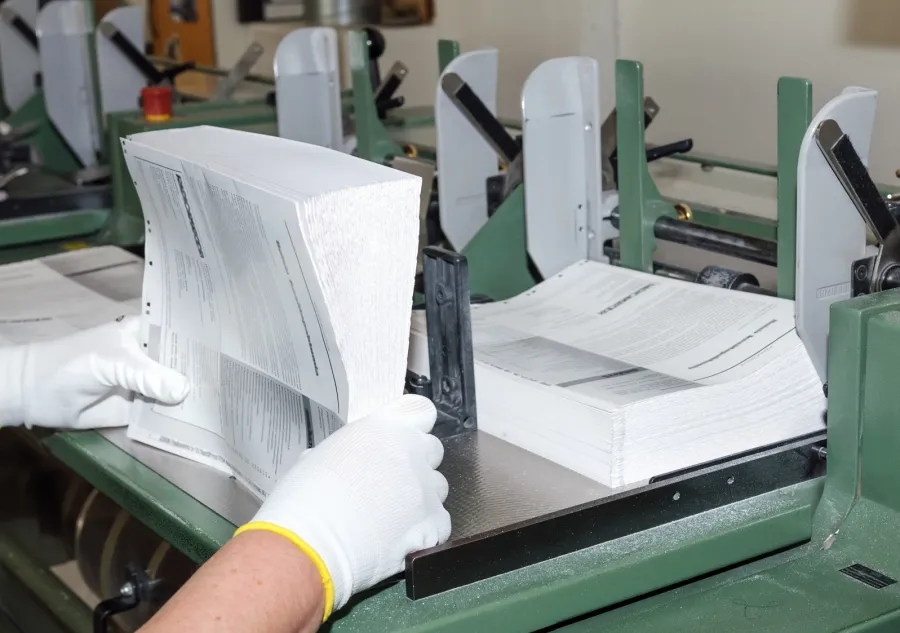 To Collate printing means to assemble printed sheets in a specific order. In other words, the collating function arranges the printed sheets using a pre-determined sequence. This results in sheet sets that are organized in a logical and consistent manner.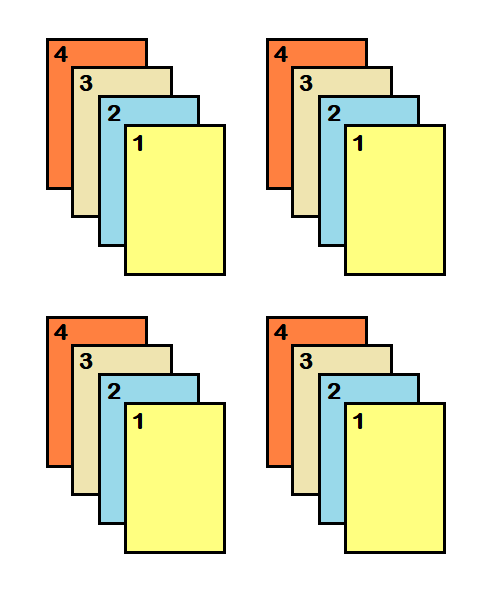 Collated vs Uncollated
As mentioned, collated documents are arranged in a pre-determined order. Illustration A shows an example of collated printing. The four different sheets that make up each set are collated in a specific order.
Conversely, uncollated documents are not arranged in any particular order. Illustration B shows an example of uncollated printing. The four different sheets are separated into sets, but the order of each sheet in the set is not a priority.
A Book's Pages are a common example of Collated Printing
Prior to being bound, the pages of books and booklets must be collated in a specific order. This is because the information must flow in a logical sequence to be understood. Bound brochures and calendars must be collated for the same reason. In fact, any multi-page document that requires the pages to be in an exact order must be collated.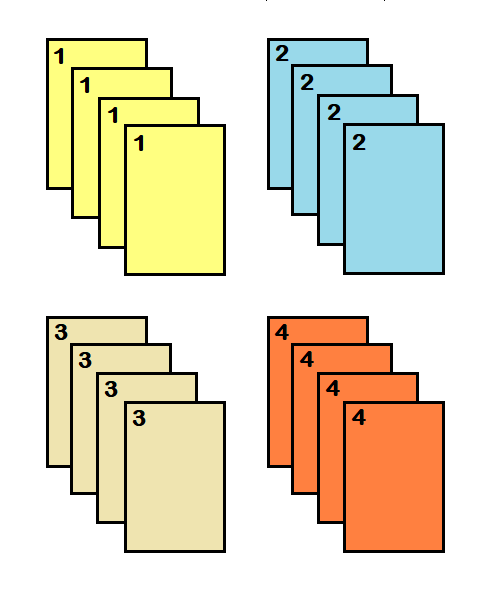 Other uses for Collated Printing
In addition to books, collating is often used to create packets or bundles of printed information. For example, if multiple printed pieces are to be distributed to the attendees of a seminar or conference, these are often collated into sets to make them easier to insert into a presentation folder or binder.

Likewise, multiple pages of information intended for a classroom or group training environment are often collated and joined together with staples so that everyone receives the same set of pages in the exact same order.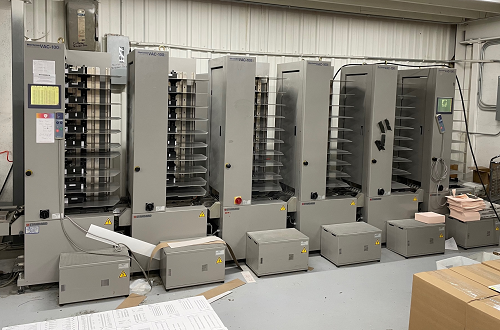 Whether your particular print project requires collating or not, Color Vision has you covered. We can help with a wide variety of custom printing projects, including catalogs, manuals, brochures, comic books, maps, menus, business stationery, and much more!
Give Color Vision a call at 800-543-6299 to discuss your next printing project. Or, use our Quote Request form to submit your specifications and we will email you a quote. As always, we look forward to assisting with your printing needs!