What is C1S Paper and C2S Paper?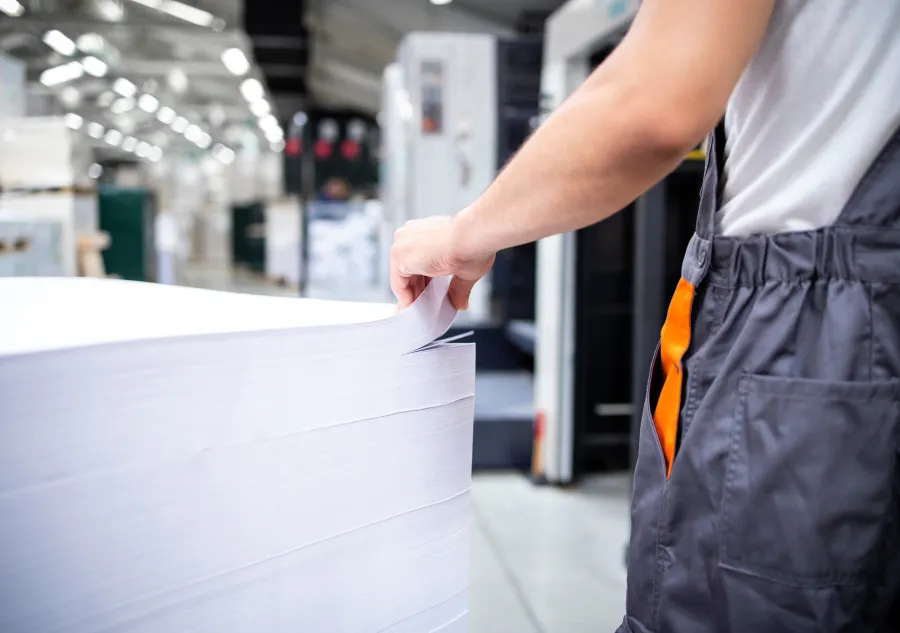 Paper factories, known as paper mills, produce many different types of paper. Some papers receive coatings during the manufacturing process to add varying levels of smoothness and sheen. Other papers are left uncoated to maintain a rougher, more porous texture.
Paper that has been coated does not absorb ink as readily as its uncoated counterpart. The more coating that has been applied to the paper, the lesser the amount of ink that will seep into the paper fibers during the printing process. Also, the more coating that has been applied, the more reflective the paper will be and the higher the sheen.
This is why gloss coated papers produce sharper and more vibrant images, whereas matte and dull coated papers yield images with a softer, more subtle appearance.
And this brings us to the meaning of C1S paper and C2S paper…
The term C1S is an acronym for "Coated One Side" and the term C2S is an acronym for "Coated Two Sides." So, if you see the term C1S on a quote or specification for a print project, it simply means the paper being used has received a coating on only one side. Likewise, C2S refers to paper that has received a coating on both sides. Even though the terms C1S and C2S by themselves do not specify a sheen level, the use of these terms almost always indicates the coated side or sides have a gloss coating.

By the way, coated paper stocks have the additional advantage of being somewhat resistant to dirt and moisture, which can help printed pieces look crisp and fresh for a longer period than those printed on uncoated stocks.
What types of projects use C1S paper?
A postcard is a good example of a print project that might call for C1S paper. A bright and colorful image usually appears on the face (the gloss coated side) but the reverse side needs to remain uncoated so the recipient's address can be applied to it without smudging.
Another example of using a C1S stock might be the cover of a book, such as a perfect bound or coil bound book. Usually the outside cover will be printed in attention-grabbing color. However, the inside cover is often left blank (unprinted) so there is no real necessity for it to be coated.
What types of projects use C2S paper?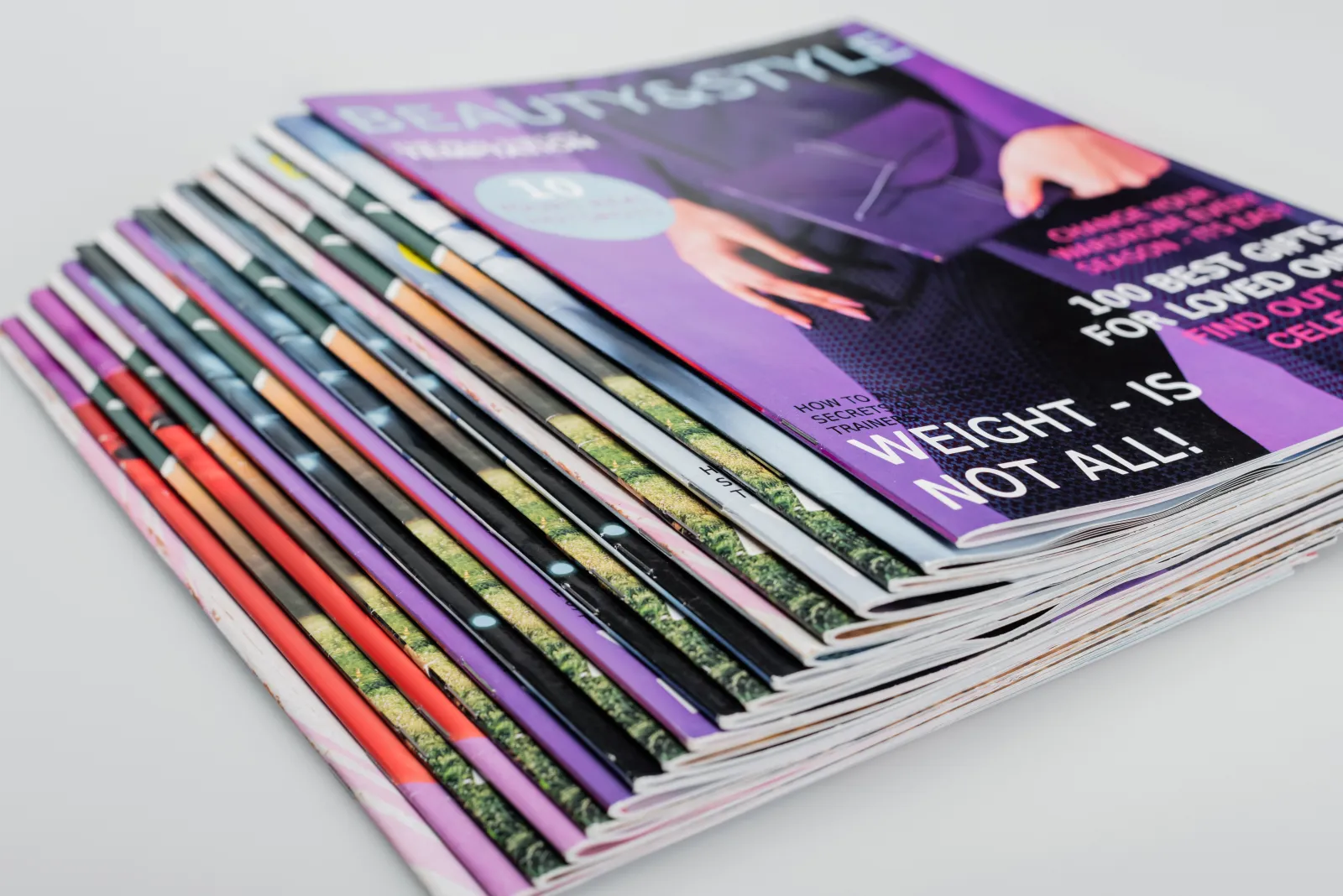 A promotional brochure almost always calls for C2S stock because it is printed in vivid color throughout in order to draw attention and maintain interest. A product catalog or magazine would also use C2S paper for the same reasons.
Basically, any project that prints color on two sides is a good candidate for C2S paper stock, whether it is a flyer, bookmark, door hanger, or something else.


The C1S and C2S terminology has nothing to do with any coatings your printer may apply
Bear in mind the terms C1S and C2S only describe the type of paper used for a project, it does not designate any coatings your printer may apply. Your printer orders paper from the paper mill (or paper distributor). The paper will either come with a coating on one side, a coating on both sides, or be uncoated.
Then, after the paper has been printed on, your printer may apply other types of coatings to one or both sides. For example, a varnish, aqueous coating, UV coating, or a plastic laminate may be applied over the printing to help resist scuffs and/or to add additional sheen.
Like many industries, the printing trade has its share of jargon and acronyms to describe various specifications and processes. Hopefully, we have clarified the meaning behind the C1S and C2S terms.
Should you ever have a need for custom printing, give Color Vision a call at 800-543-6299 or submit a quote request by clicking here. We look forward to assisting with your next print project!