Do you know the Difference? Flyers vs Brochures vs Pamphlets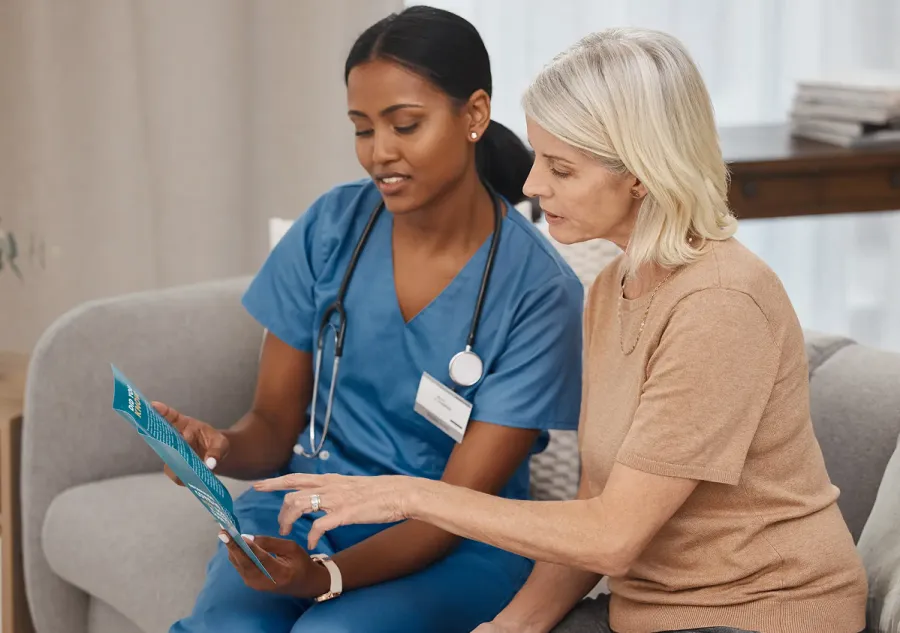 Flyers, Brochures, and Pamphlets
Printed literature is a very effective way to share a promotional or informational message. Even though flyers, brochures, and pamphlets are three of the most recognized forms of print literature, many people are unsure about the differences between them and sometimes even use their names interchangeably.
Adding to this uncertainty is the fact that these three pieces often have similar traits. For example, all three are created in a convenient size and all are usually printed in full color. Some brochures and pamphlets even have comparable construction methods.
Though there are some similarities, there are also important differences. Some of the differences relate to physical characteristics, but the primary difference lies in the type and scope of the message being conveyed.
That said, below is a quick overview of these three documents so you can see how they compare with each other in regards to features and purpose.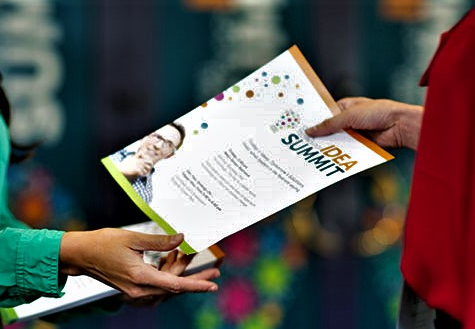 Flyers -
Type of Message: The vast majority of flyers are created to share a Promotional message. However, the flyer format is sometimes used for Informational purposes too.
Scope of Message: A flyer is a relatively simple document that focuses on a single topic, such as a product, service, event, idea, or announcement. As such, flyers are intended to exhibit a concise message that can be read and comprehended quickly. Also, flyers used for promotional purposes include a clear call to action in order to stimulate a response.
Construction Format: Flyers are created from a single sheet of paper, with 8.5" x 11" being the most prevalent size. For the sake of economy, the paper is usually a lighter text weight. Also, most flyers are left flat, though they could be folded or rolled up if it helps with distribution.
Printing and Finishing: Because the goal is to gain attention, flyers are almost always printed in full color with bold headings and eye-catching graphics. A gloss clear coat is often applied to add sheen and vibrancy. To save money, the printing is usually limited to just one side of the sheet though some flyers are printed on both sides.
Distribution Method: Flyers can be distributed in a variety of ways. They are often handed out in person, placed in a shopping bag with a purchase, left on a counter for self-serve, or attached to community message boards. They can also be included with product shipments or mailed correspondence. Flyers go by a variety of different names, which are usually based on the method of distribution. For example, flyers are sometimes referred to as handbills, circulars, leaflets, bulletins, or inserts.
Price Level: Because Flyers are created as a single sheet, they are one of the most economical marketing methods available.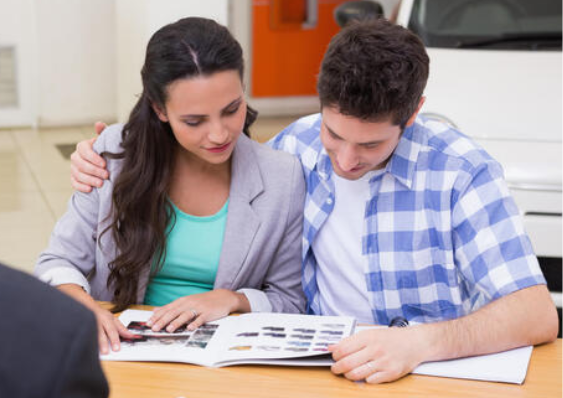 Brochures -
Type of Message: Brochures are used to deliver a Promotional message.
Scope of Message: Because the main purpose of a brochure is to persuade and sell, it must clearly explain the benefits of choosing a particular company, product line, or service. Hence, the information contained in a brochure is somewhat detailed and, depending on the format of the brochure, can often be quite thorough and extensive. Like a promotional flyer, a brochure must include a clear call to action. Brochures can also be printed with a special offer or coupon to encourage a timely response.
Construction Format: Brochures are configured to have multiple panels or pages. This allows the information to be displayed in logical sections. Simple brochures are often created from a single sheet of 11" x 8.5" or 17" x 11" paper that has been folded in half (bi-fold) or into thirds (tri-fold). Other popular brochure folding methods include the roll-fold, gatefold, or double gatefold. Should the information require more space than a folded configuration can provide, a brochure can be bound as a multi-page booklet.
Printing and Finishing: Though a flyer is often printed on one side only, a brochure always has printing on both sides. Being a promotional piece, a brochure must present its content in a way that attracts and holds attention. A colorful and aesthetically-pleasing design with descriptive text, intriguing headlines, and vivid images are characteristics of an effective brochure. A tough clear coat or laminate is frequently applied to increase sheen and add durability. Additional enhancements, such as foil stamping, embossing, and die-cutting are often used on higher-end brochure projects.
Distribution Method: Whereas flyers are often distributed freely, brochures are generally provided to a more targeted audience. In most cases, a brochure (especially a premium quality brochure) is only offered to a potential customer once they have shown an active interest in the company and its offerings. For example, brochures are often handed out to interested parties while they are meeting with a salesperson, visiting a showroom, stopping by a tradeshow booth, attending a networking event, and so on. Brochures can also be distributed via direct mail.
Price Level: Basic brochures, such as those created from a single folded sheet, are priced similar to flyers. However, many brochures have lengthy content and/or premium features to reflect the quality of the product or service they represent. Because brochures can be created with so many distinctive features, they are often considered to be the flagship of sales literature. Generally speaking, the more expensive the products or services being offered, the more money is spent on the promotional brochure.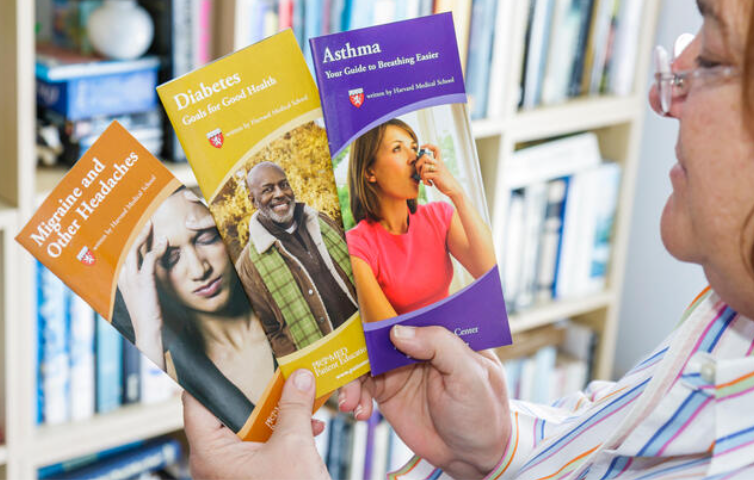 Pamphlets -
Type of Message: Pamphlets are used to deliver an Informational message.
Scope of Message: The purpose of a pamphlet is to inform and educate. As such, the content usually only focuses on a single subject and is presented in a clear and easy-to-understand way. Though printed pamphlets provide a simple way to dispense important information, they aren't used for marketing purposes. Hence, pamphlets don't really need a call to action. However, they do often include text that points the reader toward additional sources of information. You may have noticed that pamphlets are used extensively by the medical community. Patients often have a lot of questions and pamphlets help to explain a variety of health-related issues. For example, pamphlets can provide details about various diseases and disorders, as well as surgical and non-surgical procedures, medications, preventative care, and similar topics. Utility companies and fire departments often use pamphlets to share information with the community about following proper safety procedures, avoiding hazards, dealing with emergency situations, etc. Pamphlets are also used extensively by nonprofits, government agencies, and social causes to raise awareness about specific issues or provide guidance.
Construction Format: Pamphlets are created in a small size to make them easier to handle. The majority of pamphlets are made from a single sheet of 11" x 8.5" paper, either tri-folded to 3.66" x 8.5" or bi-folded to 5.5" x 8.5". Also, pamphlets are usually created from paper that is light to medium in weight.
Printing and Finishing: Because pamphlets have an educational focus, they do not need to be as visually impressive as a marketing piece. However, a pamphlet still needs to have an attractive and logically-arranged layout to ensure the information gets read and understood. Though no special enhancements are needed, the creative use of color, headings, and images will make the pamphlet more engaging. In turn, this will improve comprehension of the information being presented.
Distribution Method: The convenient size of pamphlets allows them to be easily displayed. For example, pamphlets are often placed in a literature rack on the counter or wall of a waiting room or lobby. The small size of pamphlets also allows them to be sent economically through the mail. Of course, pamphlets can also be handed out during a face-to-face meeting or as a "leave behind" while canvassing a neighborhood.
Price Level: Since most pamphlets have simple features and are created from a single sheet of folded paper, the price is quite minimal.
Let Color Vision assist with your next Print Project!
Whether you are looking for custom-printed flyers, brochures, or pamphlets, be sure to get in touch with Color Vision Printing. We built our strong reputation by offering quality printing at affordable prices.
We offer both offset and digital printing services, so we can assist with just about any type of printing need you may have. Just give us a call at 800-543-6299 to discuss your project.
Or, if you already know your specs and are looking for a quote, fill out our easy Quote Request form and we will be happy to email a quote to you.
We look forward to assisting with your next print project!