What is Commercial Printing?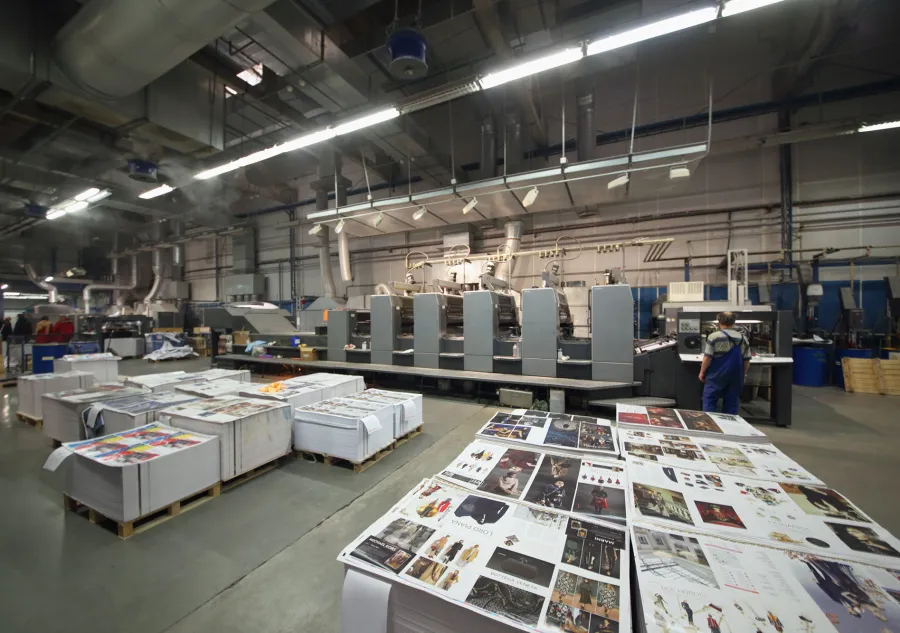 Commercial Printing is the largest segment of the printing industry. Despite its predominance, the term "Commercial Printing" tends to be interpreted a little differently from person to person.
For example, if you were to ask a group of people for the definition of Commercial Printing, you would likely get the following results:
a) The majority would frame their answer around the type of customers served and proclaim it is "Printing for Businesses"
b) Some would focus their answer on output capabilities and say it means "High-Volume Printing"
c) A few would base their answer on a production method and state it refers to "Offset Printing"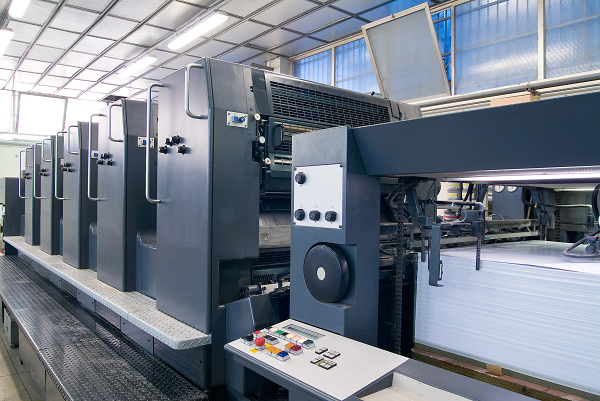 While the three responses above definitely lean in the right direction, they could all benefit from some additional clarification…
a) The vast majority of a commercial printing company's customers are indeed Businesses. Businesses purchase printing to use for promotional purposes (e.g. catalogs, brochures, postcards) as well as to help with the day-to-day operational tasks of running the business (e.g. forms, envelopes, labels). Also, some businesses purchase printed materials to become the actual products they sell (e.g. comic books, calendars, posters) or as a supplement to products they sell (e.g. instruction sheets, owner's manuals, installation guides).
Though the commercial printing industry primarily serves business customers, many commercial printers also provide print materials to a variety of entities that are not necessarily viewed as "businesses." Examples of which include charities, religious organizations, volunteer groups, the military, government offices, etc. Just like for-profit businesses, these entities all use a variety of print materials to function effectively.
b) Commercial printing companies strive to meet the print requirements of businesses and organizations of varying sizes, many of which regularly place orders for thousands of pieces at a time. As a result, most commercial printers have the equipment, manpower, and facilities necessary to achieve High-Volume production levels. For this reason, commercial printing is sometimes known simply as "production printing."
However, there are some notable exceptions to high-volume production among commercial printers. For example, companies that specialize in custom-printed tradeshow backdrops or large banners are considered to be commercial printers, but many orders for wide format or oversized printing only consist of one or two units.
c) Well-regarded for its speed of operation and consistently high quality, Offset printing is the most widely used printing method in the world. Also, because offset printing is the most economical choice (and thus the preferred printing method) for longer production runs, some people equate commercial printing with offset printing. This is a belief largely rooted in fact, because the commercial printing industry does rely primarily on sheet-fed and web-fed offset presses for its high-volume needs.
That said, over the past few decades the use of digital printing presses has increased substantially. The quality of digital printing has been going up and the price per piece has been coming down. For years, digital printing was widely considered the go-to method for short run print projects of 500 pieces or less. However, digital printing can now often compete with offset printing prices on projects up to 1,000 pieces.
Also, since digital printing is fed directly from an electronic file and does not require the use of printing plates, it has an advantage over offset for variable data printing. Variable data printing (VDP) allows each piece within a production run to be printed with different text and/or images without stopping or slowing down the press run. Hence, VDP has been used extensively in recent years because of the unique personalization it provides for direct mail marketing and other promotional campaigns.
Due to the advancements in digital printing technology, some commercial printing companies have actually gone to digital exclusively. They made this move to focus on commercial customers that require shorter production runs as well as projects that make use of variable data printing (VDP). So, the commercial printing industry is still dominated by offset production but it is no longer exclusively based on offset.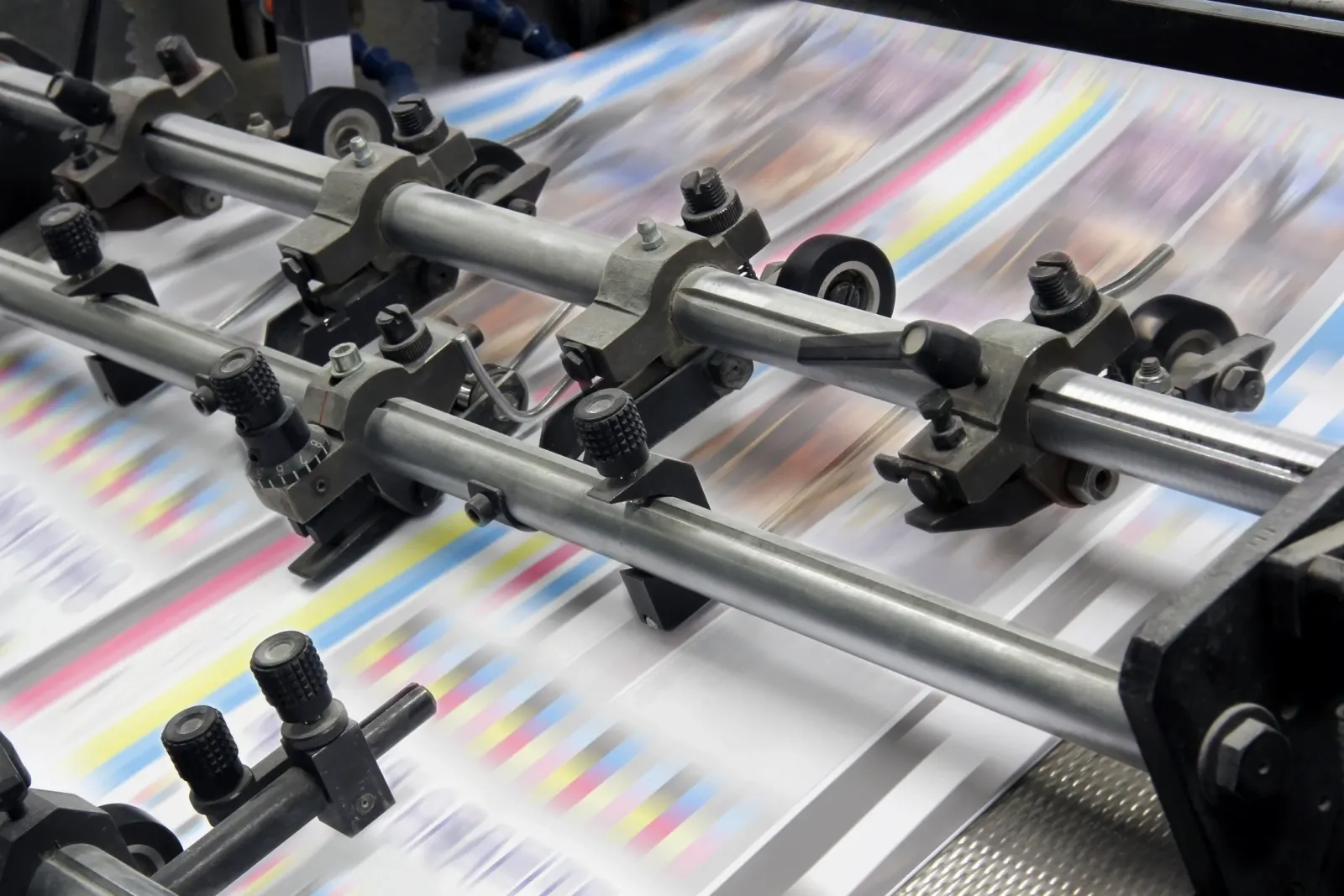 What types of providers fall outside the Commercial printing umbrella?
A lot of product packaging is printed with text, images and designs. However, producers of packaging tend to consider themselves more in the packaging segment than in the printing segment.
Likewise, companies that print long-run periodicals for widespread distribution, such as newspapers and magazines, are generally classified in the publishing segment instead of the commercial printing segment.
Also, an in-house print facility, like those that sometimes operate within a large corporation, ministry, or college campus, are not considered commercial printing enterprises because the printing produced is for their own needs rather than being made commercially available. This is not to say that an in-house printing operation might not produce printing for external customers should they occasionally find themselves with excess capacity, but that is the exception rather than the norm.
Finally, though the term "Quick Printer" has fallen out of favor, there are still many local print shops that cater to walk-in customers and conduct business across a retail counter. The equipment is often limited to smaller digital presses, but these establishments remain successful because they fill a printing need within their community. Catering mostly to individuals and small businesses, these print shops are not generally considered a commercial printer because of their limited equipment and capacity. However, depending on their customer mix, they might have a good argument for being considered a small commercial printer.
What types of projects do Commercial Printing Companies print?
No two commercial printing companies are exactly alike but many have a mix of offset and digital presses. This allows them to print a variety of popular items…
Bound Documents - such as books, booklets, manuals, guides, directories, journals, and custom binder sets
Marketing and Advertising Pieces - such as catalogs, brochures, flyers, postcards, and sales literature
Large Format Materials - such as maps, posters, signage, charts, and banners

Stationery Items - such as letterhead, envelopes, announcements, and invitations
Operational Supplies - such as business cards, forms, index tab sets, memo pads, labels, and checks
Promotional Products - such as calendars, erasable memo boards, notepads, and magnets

Laminated Printing - such as menus, placemats, counter mats, cards and tags, and reference materials
While many commercial printers offer a mix of the products mentioned above, some commercial printers choose to just specialize in certain product categories such as forms, books, maps, labels, and so on.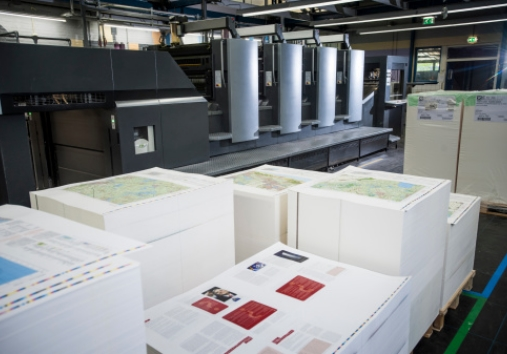 What types of services do Commercial Printers generally offer?
Again, no two printers are exactly alike, but here are some examples of value-added services often offered by commercial printers…
In-House Graphics Assistance
Pre-Press Department
Variable Data Printing (VDP)
Kitting and Assembly Services
Pantone Spot Colors in addition to CMYK and B/W
General Finishing - scoring, folding, drilling, trimming, perforating, shrink-wrapping, sequential numbering
Specialty Finishing - embossing, debossing, foil-stamping, die-cutting
Protective Coatings - varnish, aqueous, UV, laminates
Bindery Services - for all types of books and booklets

Direct Mail Fulfillment - used mostly for promotional printing and periodicals


Looking for High-Quality Printing at an Affordable Price?
Color Vision has been a full-service provider of commercial printing services since 1984. We offer offset and digital printing as well as a wide variety of finishing and bindery options. We also offer numerous services, such as variable data printing, kitting, assembly, and mail fulfillment.
So whether you are looking for book printing, full-color printing, laminated printing or any other type of printing, just give us a call at 800-543-6299 to discuss your upcoming projects.
Or, if you'd like to use our Quote Request form to send us your project's specifications, we will be happy to email you a quote. We hope to hear from you soon and look forward to assisting with your printing needs!