Which Process is Better? Digital Printing vs Offset Printing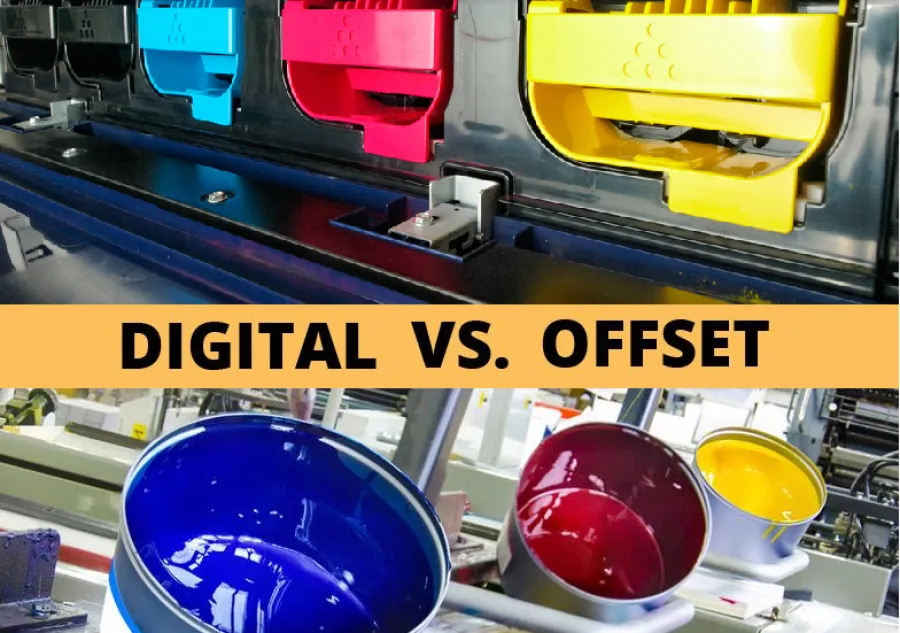 Digital vs Offset Printing
There are two main production processes that dominate the printing industry: Digital printing and Offset printing.
Both of these methods produce excellent results and each has its own set of unique advantages. So, which production method is the better choice for a particular project will be determined largely by the project's scope and specifications.
In this article, we'll provide an overview of Digital printing and Offset printing as well as a summary of the advantages that each method offers. Understanding the key differences will help you decide which approach is the better fit for your specific printing needs.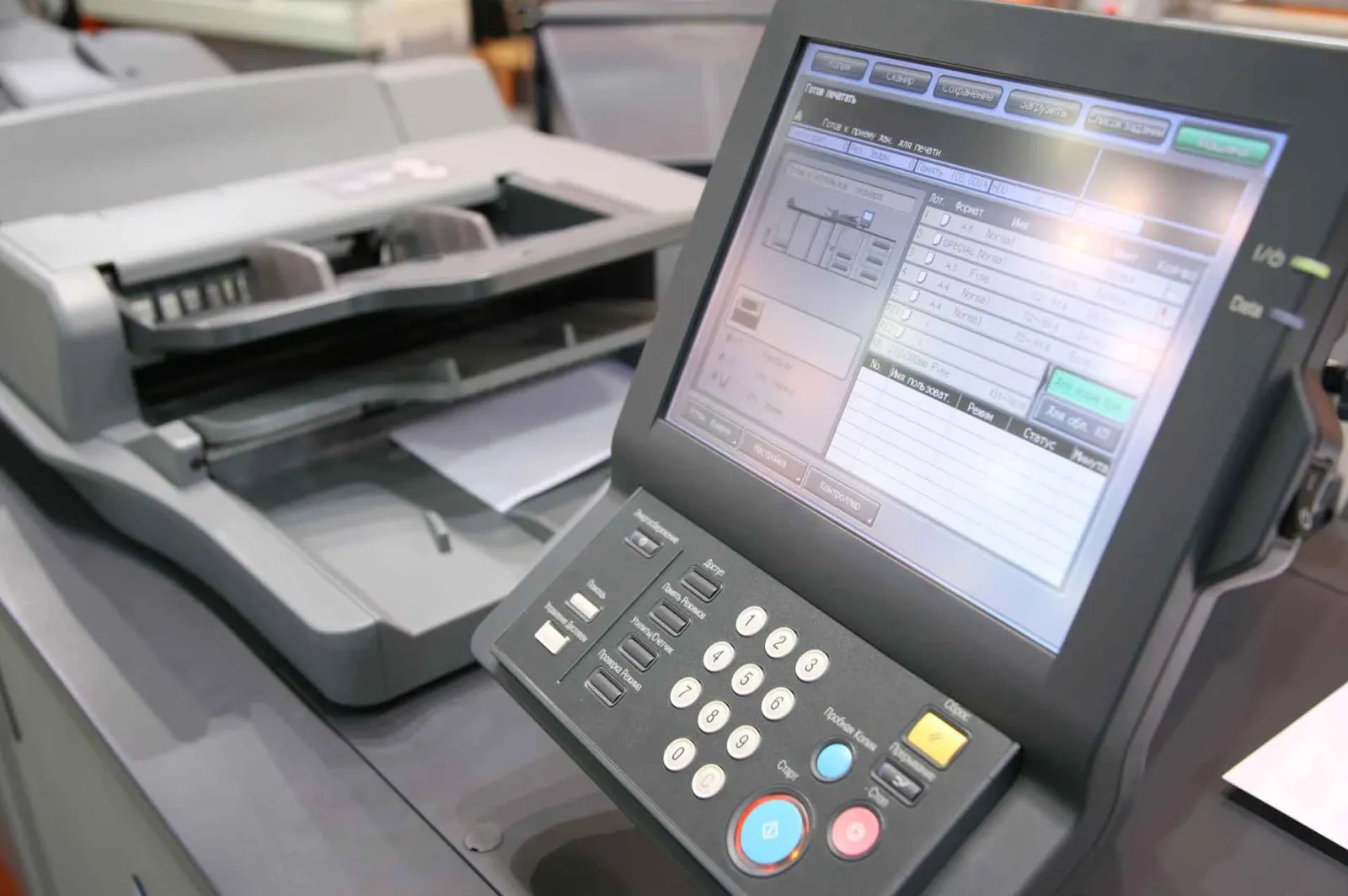 What is Digital Printing?
Digital printing is a fairly modern printing method that made its debut in 1993. This method bypasses the use of traditional printing plates and transfers digital files directly to a substrate using inkjet or laser technology.
Commercial digital presses operate similarly to the desktop printers found in many homes and offices. However, commercial printing presses are bigger, faster, and have more sophisticated options.
Digital printing is very cost-effective for smaller production runs. It is also known for having minimal set-up requirements and faster turnaround times.
In addition, digital printing has variable data printing (VDP) capabilities. VDP allows each piece within a single production run to be printed with personalized content. Being able to individually tailor the content to match the interests of each recipient makes digital printing a popular choice for direct mail marketing and other promotional campaigns.
The Primary Advantages of Digital Printing
Least expensive option for shorter production runs - if you only need several hundred prints, digital printing is the way to go. Small runs are not as cost effective with the offset printing method because there aren't enough units to absorb the upfront costs associated with plate creation and press set-up.
Faster turnaround - because the digital printing method transfers electronic artwork files directly to the press without the need to create printing plates or perform extensive calibration, this saves valuable time. Also, there is no drying time required for pieces produced on a digital press because the printing dries so quickly. The fast turnaround makes digital printing a good option for projects with an urgent deadline.
Allows for variable data printing (VDP) - since electronic files can be fed directly to a digital press, information can be merged from a database to modify each press impression. This allows different text and images to print on each piece, thereby personalizing the pieces for the intended recipients. This dramatically increases the response rate.
Perfect for test marketing - because digital printing provides an affordable way to produce shorter runs, several different versions of a marketing piece can be printed economically. This allows the performance of each version to be tested and perfected before investing in a larger print run.
Simple hard copy proofing - an offset press requires printing plates, so it is not economically feasible to print just a few copies for proofing purposes. However, a digital press can easily output one or two exact hard copy proofs.
What is Offset Printing?
Offset printing has been around for well over a century and is still the most widely used printing method in the world today. Offset printing requires the creation of printing plates, which are sheets of metal or polyester that have been etched with the images to be printed. Every color used for the project receives its own unique printing plate(s).
After a printing plate is created, it is formed around a large cylinder. As each plate cylinder rotates, it receives an application of ink. The plate cylinder then contacts another rotating cylinder that is wrapped in a rubber blanket. The inked image on the plate cylinder is offset to the blanket cylinder. The blanket cylinder then offsets the ink to the paper.
Though an offset press requires the creation of printing plates, as well as some initial calibration and set-up, once the press starts making impressions it operates with great speed and efficiency. This is why offset printing is ideal for larger production runs. As the production quantity increases, the cost per unit decreases dramatically, making offset printing extremely economical for bulk orders.
Another significant advantage of the offset printing method is that it produces high-quality output. The ink used in this process results in vibrant colors and precise images, making it well-suited for projects that require exceptional print quality.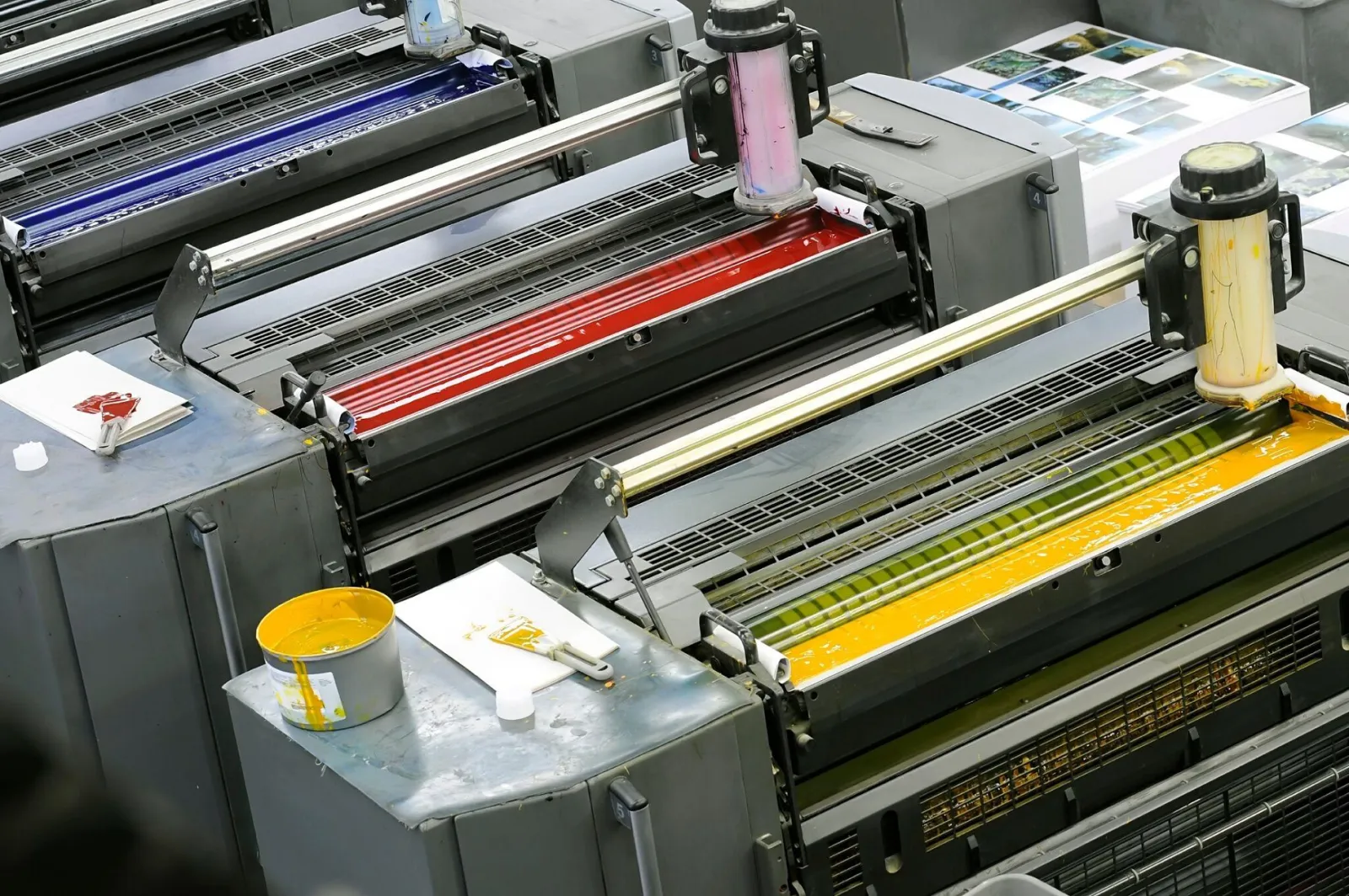 The Primary Advantages of Offset Printing
Least expensive option for medium to long production runs - if you need thousands of prints, offset printing will be the most affordable production method. The low unit cost of applying ink to paper at higher quantities will more than compensate for the front-end costs associated with plate creation and set-up.
Produces high resolution images - offset printing is known for its high quality. This is why offset printing is the preferred method for high-end projects, such as full-color brochures, magazines, and catalogs.
Wide selection of ink colors and paper types - unlike a digital press, an offset press can print every Pantone ink color, including metallic and fluorescent inks. Offset presses can also print on heavier cardstocks, which most digital presses cannot do.
Larger sheet sizes - when compared across the board, offset presses can print on larger sheet sizes than digital presses. Hence, offset printing can accommodate a wider range of project sizes. The larger sheet size of an offset press also means it can fit more images per press impression, which is important for projects that print multiple up on a sheet.
Work wells with all finishing options - offset printing is 100% compatible with every finishing technique, coating option, and bindery style.
Color Vision offers the best of both worlds: Digital and Offset
Because digital printing and offset printing have unique strengths, Color Vision offers both printing processes to help you complete a wider variety of projects. So whether you are looking for a short, medium, or long production run, Color Vision has the printing capabilities to match your exact specifications and budget.
Ready to get started? Simply give us a call at 800-543-6299 and we'll be happy to discuss your printing needs. Or, if you would prefer to submit a quote request online, click here to access our easy Quote Request form.
As always, we look forward to hearing from you and hope to assist with your next print project!