Requesting a Book Quote: What info will your Printer need?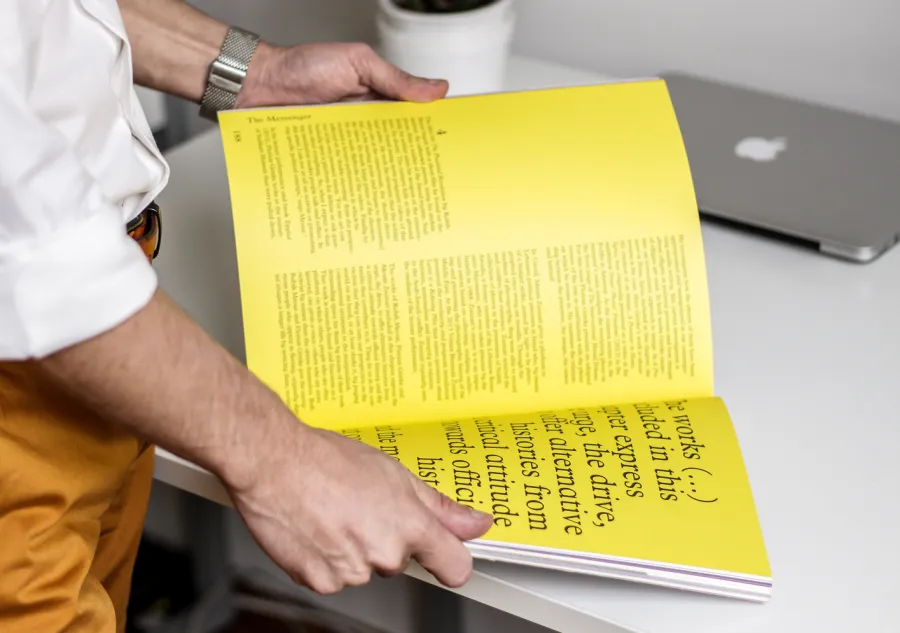 Requesting a Book Quote
When requesting a quote for your book project, the more details you can provide the more accurate the quoted price will be.
To help you in this regard, below is a list of the specifications that a printing company will need in order to calculate an accurate price for your book project. An explanation of each specification is also included.
We admit the list below looks like a lot of information, but it really just boils down to a few steps. Keep in mind that if you aren't sure about any of your book's specifications, you can just describe the project as best you can. Should anything require further clarification, your printer will follow up with you to ensure they have all the essential information.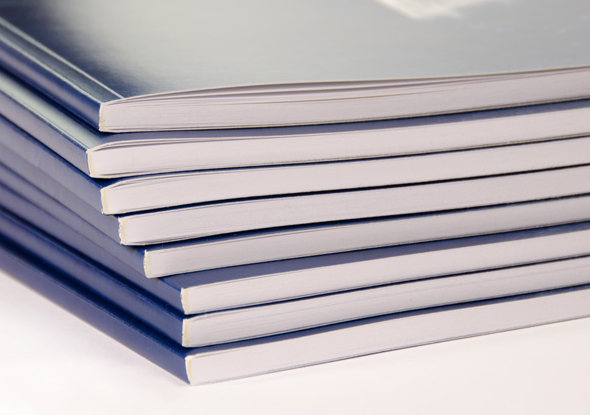 List of Specifications
1. Project Description
Provide a brief description of the type of book you are looking to have printed, e.g. Technical Manual, Product Catalog, Comic Book, Member Directory, First Aid Guide, Mystery Novel, etc.
Knowing the type of book you are looking to print helps your printer understand the purpose of the book and how it will be used.
2. Quantity
Depending on how defined your needs are, the quantity of books could be listed as a single number, like 200 or 2000. Or, if you don't yet have a set order quantity in mind, you may want to request a quote for multiple quantities, such as 250-500-750 or 1000-2000-3000. Asking for a quote on multiple quantities allows you to compare the pricing at different production levels.
The quantity of books also helps your printer determine which type of printing press will offer the most cost-effective production method for your project. In most cases, smaller print quantities are more economical if they are produced on a Digital press. Conversely, larger quantities are more economical if they are produced on an Offset press.
3. Finished Dimensions
The finished dimensions refer to the page size you desire for your book in its final form, after all the trimming and binding has been performed.
To avoid misunderstandings, it is best to follow the industry standard of stating the width of the book first, followed by the height. For example, common sizes for books with a portrait orientation include 5.5" x 8.5", 6" x 9", 7" x 10", or 8.5" x 11".
Books printed with a landscape orientation have a width dimension that is larger than the height dimension. Books that measure 8.5" x 5.5", 9" x 6", 10" x 7", or 11" x 8.5" are examples of landscape books. Square books, where the width dimension is the same as the height dimension, are also an option available from most printers.
Some printing companies only have set sizes, but other printing companies will make a book in any custom size that is practical for the project.
4. Page Count and Binding Style
The book's page count is a very important specification to include. When the estimator figures the price for the project, the page count (along with the quantity of books) will determine how much paper, ink, and press time will be needed. By the way, if you aren't clear on the proper way to determine a book's page count, be sure to read our article: How to Provide an Accurate Page Count
Also, be sure to specify the desired binding method for your book. Popular softcover binding options include perfect binding, saddle stitching, spiral binding, wire-o binding, and comb binding. Hardcover binding, sometimes referred to as case binding, is not quite as affordable as softcover binding but it is a good choice for certain projects, like children's books.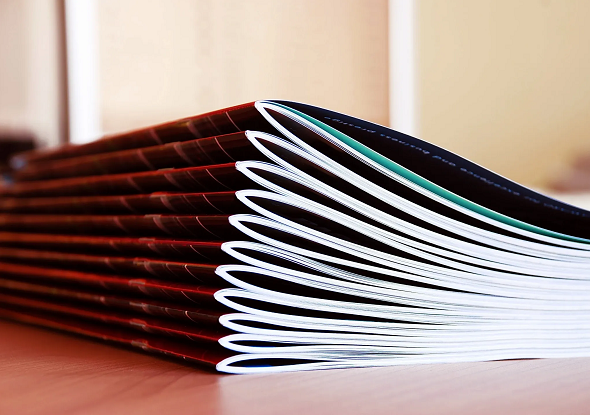 5. Paper Type and Thickness
The type of paper you choose can significantly impact the overall look and feel of your book.
If you are familiar with the various paper weights (50#, 80#, 100#, etc.) and paper finishes (gloss, matte, uncoated, etc.) just state what paper type you prefer for the book's cover and pages.
If you are not that familiar with paper types, don't worry too much about it because your printer can help you decide. Just describe the general look and feel you are trying to achieve.
Also, the type of book you are printing and the content of the book will help determine the optimal paper choices for readability and durability. For example, colorful photos and designs will appear sharper on gloss paper. Text-heavy content is almost always printed on uncoated or matte-coated paper because the reduced glare makes the text easier to read.
Regarding the thickness or weight of the paper, books that will see frequent use are often printed on heavier paper. Also, to make a book more durable, the cover of most books is printed on heavier paper, such as cover stock or cardstock.
As far as the base color of the paper goes, white will always be the default. So if you prefer a base color other than white for any part of the book - such as a natural or colored stock - be sure to state that in your quote request.
Again, you don't have to be a paper expert. If you're not sure of anything, just describe your preferences as best you can.
6. Ink Color and Placement of Ink
This specification is fairly straightforward. You basically just need to explain which parts of the book print in color and which parts print in black ink.
For example, on a comic book you might state "full color throughout." On a basic assembly guide you might state "black ink throughout."
The majority of books will have a "full color cover with black ink on the inside pages." But if the inside pages are primarily black ink with only five pages in color, then just state exactly that: "the pages print in black ink except five pages print in color."
As far as color is concerned, CMYK printing will be the default. So if you prefer one or more Pantone colors instead of CMYK (or in addition to CMYK) be sure to state the Pantone numbers on your quote request as well.
Also, most books print double-sided. So if the sheets bound within your book are only to have printing on one side, be sure to specify that on the quote request.
By the way, the printing industry uses a type of shorthand method (4/4, 4/1, 1/1, etc.) for describing the ink colors and the placement of the ink. It isn't necessary that you use this method on your quote request, but your printer will likely use it on the quote he sends back to you. So it wouldn't hurt to read our article on this topic to get familiar with this method: What is 4/4 printing, 4/1 printing, and 4/0 printing?
7. Additional Specifications

While specifications 1 thru 6 represent the fundamental requirements for all book quote requests, you can include as many additional specifications as needed to fully describe your project. For example, you may want some optional features for your book such as UV coating, laminating, embossing or debossing, foil stamping, or die-cutting.
Also, if you require any kitting, assembly, or mail fulfillment services, or have special proofing or packaging requirements, be sure to list those on your quote request.
In addition, if you would like an estimate of the freight or courier charges added to the printing quote, be sure to provide the delivery address, or at least the delivery zip code. It is also helpful to notate whether the delivery location is commercial or residential and, if it is commercial, whether or not it has a loading dock. Also, it is important to include the date by which you need the books delivered.
And last but not least, be sure to include your name and contact information so your printer will know where to forward the quote.
The importance of providing complete and thorough specifications cannot be understated. The specifications you provide will enable your printing company to fully understand the details and scope of your project. In turn, they can then provide you with an accurate quote that matches your expectations.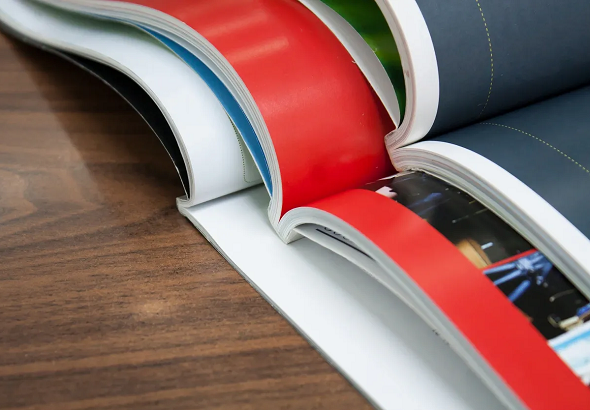 Do you need a book quote? Color Vision is here to help!
Book printing is one of Color Vision's specialties. We produce books of all types, so whether you are looking for manuals, catalogs, directories, comic books, novels, autobiographies, handbooks, field guides, or any other type of book, we can help.
As a full-service provider, we have digital presses to serve your short run needs as well as offset presses for producing longer runs. We also offer an extensive array of binding and finishing options, and will make just about any custom size you might need.
If you would like to receive a quote, just fill out our Quote Request form and we will email a quote to you. That said, if you have any questions about requesting a quote, or simply prefer to discuss your project by phone, give us a call at 800-543-6299 and we will be happy to help.
As always, we look forward to assisting with your printing, binding, and finishing needs!