Coated vs Uncoated Paper: Which to Choose for Your Project?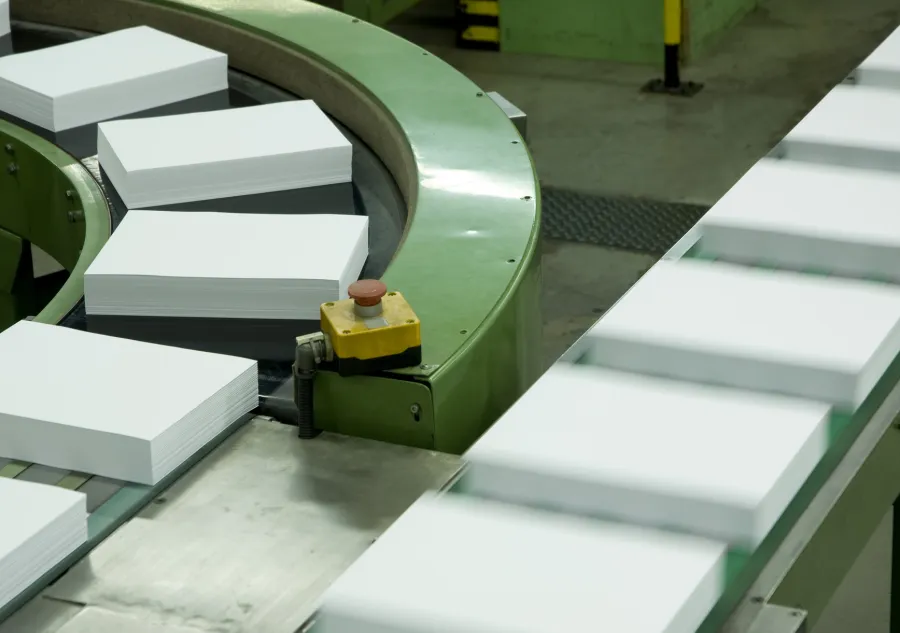 Printing is a very detailed business. So there are many decisions to be made as you prepare your project for production. One of the fundamental decisions is selecting a paper stock that provides the properties necessary to achieve your desired outcome.
Though there are many types of paper from which to choose, they all fall under two main categories: Coated and Uncoated.
In this article, we will explore the difference between coated and uncoated paper. Knowing how these stocks differ will help you decide which one is the better choice for your particular project.
Before we continue, we want to be clear that we're not talking about varnishes, aqueous coatings, UV coatings, laminates, or any other coatings your printer may (or may not) apply after the ink has been laid down. This article is talking about coatings that may (or may not) be applied at the mill during the paper manufacturing process…before your printer even receives the paper and prints on it.
What is Coated paper?
Coated paper refers to paper that has been coated with a thin layer of material. This coating layer can be made from a variety of substances, including clay, polymers, and pigments. Paper mills apply the coating during the manufacturing process to add a variety of characteristics to the paper, including diverse levels of whiteness, weight, opacity, smoothness, and sheen.
The surface of raw paper is naturally rough because it is made from wood fibers. Coatings are applied in layers of varying thicknesses to fill in some or all of this naturally rough texture. The coating can be applied to one side or both sides of a paper sheet.
The more coating a particular paper receives, the smoother its surface will become and the more it will reflect light. For example, a gloss-coated sheet will have a thicker layer of coating that fills in more of the paper's rough texture. Thus, it will have a slicker surface that reflects light in a uniform pattern and gives the paper a high level of sheen.
Conversely, matte and dull coated sheets have thinner layers of coating that only partially fill in the rough texture of the paper sheet. Because the surface of the paper still maintains some of its natural texture, it scatters light in multiple directions. This reduces the amount of reflectivity and therefore results in lower levels of sheen.
In addition to adding varying levels of sheen and smoothness, paper coatings slow the amount of ink that can seep into the porous paper fibers. The thicker the coating layer, the less ink will be absorbed into the paper. Hence, a gloss-coated stock will not absorb ink. This means the applied ink will not spread out very far, resulting in sharper images with more vibrant colors.
On the other hand, matte and dull coated stocks have a thinner coating. This allows the paper to still absorb some ink, resulting in softer images with more muted colors.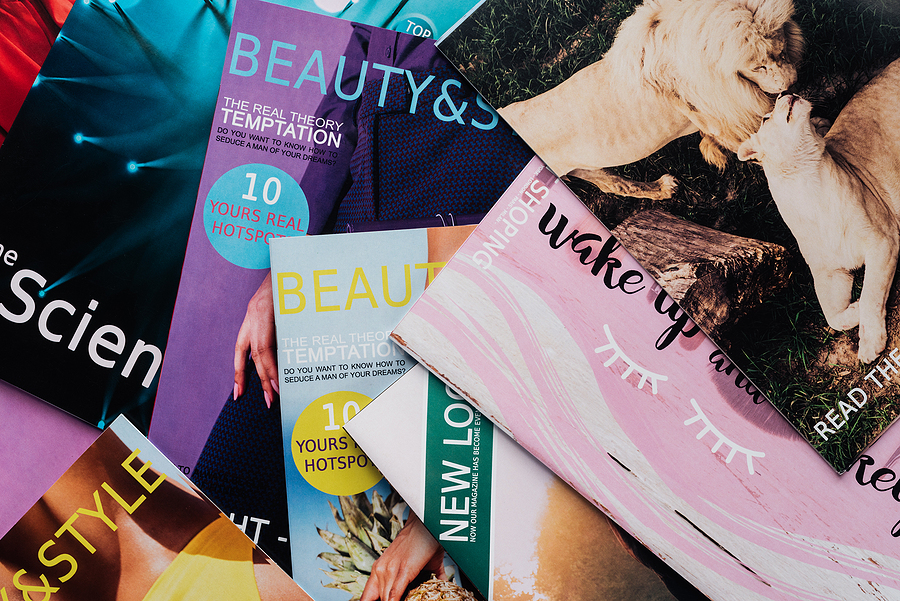 What types of projects use Coated Paper?
Coated paper is ideal for printing high-resolution photographs and graphics. This makes it the perfect choice for marketing and promotional materials, plus other image-heavy documents like catalogs or magazines where color accuracy and vibrancy are important.
Also, because coated stocks are more durable and offer some resistance against dirt and stains, it is a good choice for print materials that will be handled frequently. However, coated papers are not the best choice for printing that will need to be written or drawn upon, such as notepads, coloring books, workbooks, forms, or appointment cards.
What is Uncoated paper?
Uncoated paper refers to paper that does not receive any coating during the manufacturing process. This means the paper will have a rougher, more natural texture. It is also more absorbent than coated paper. Because no surface treatment is applied, uncoated paper has virtually no sheen. Common examples of uncoated stocks include offset, bond, opaque, Bristol, laid, linen, index, and vellum.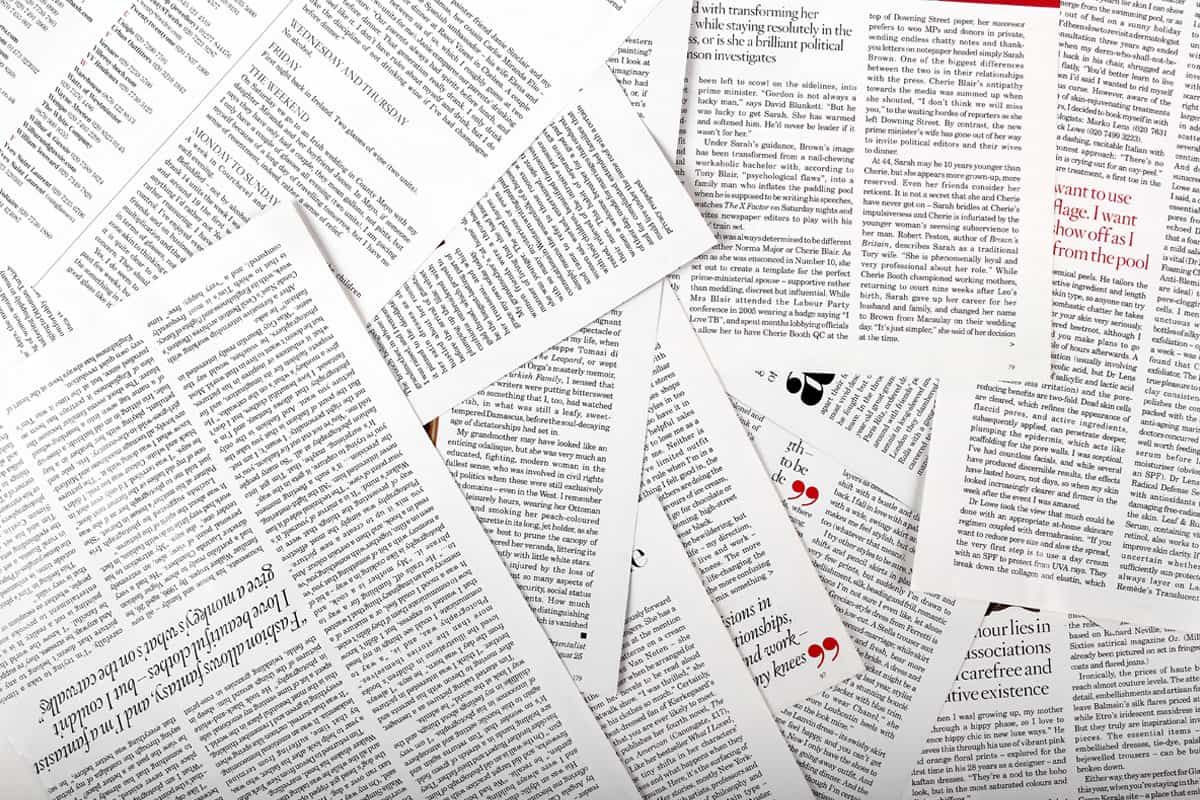 What types of projects use Uncoated Paper?
Because it doesn't reflect light, an uncoated paper stock does not cause glare. This makes uncoated paper a good choice for the pages of books, manuals, newsletters, and other text-heavy documents.
Also, the softer and more natural appearance of uncoated paper can provide an air of sophistication and refinement. This is why you will often see uncoated paper used for business cards, invitations, report covers, and presentation folders.
Uncoated paper is also a good option for any print materials that will need to be written on or overprinted, such as letterhead and envelopes. However, because uncoated paper is porous, it may not be the best choice for printing that will be handled frequently.
Summary of the Advantages of Coated Paper
Produces sharper and more vibrant colors
Provides a smoother and more even surface for printing
Offers more resistance to dirt and moisture than uncoated paper
Available in a variety of sheen levels
Feels smoother to the touch
Can be top coated with an aqueous or UV coating
Summary of the Advantages of Uncoated Paper
Provides a more natural and textured look and feel
Subdued ink colors add an element of sophistication
Reduces glare for text-heavy documents
Can be written on easily with pen or pencil
A good fit for projects that require folding
Offers a nice contrast for embossing or foil stamping
As you can see, Coated and Uncoated papers both offer unique advantages. The decision on which to use is largely guided by the specific needs of a particular project.
Hopefully, this article has explained the differences between coated and uncoated paper well enough so you'll know when to choose one over the other.
Color Vision Printing is always ready to help
Coated and uncoated paper stocks are available in text weights, cover weights, and cardstock. Because choosing the right type of paper plays such a significant role in the success of your printing project, Color Vision is always happy to help you choose the right paper for your specific needs.
Just give us a call at 800-543-6299 to discuss your print project. Or, you can always send us your project's specifications by using our simple Quote Request form and we will email a quote to you.
As a full-service printer, we look forward to assisting with any printing need you may have!