Printing Terminology: What is Spot UV?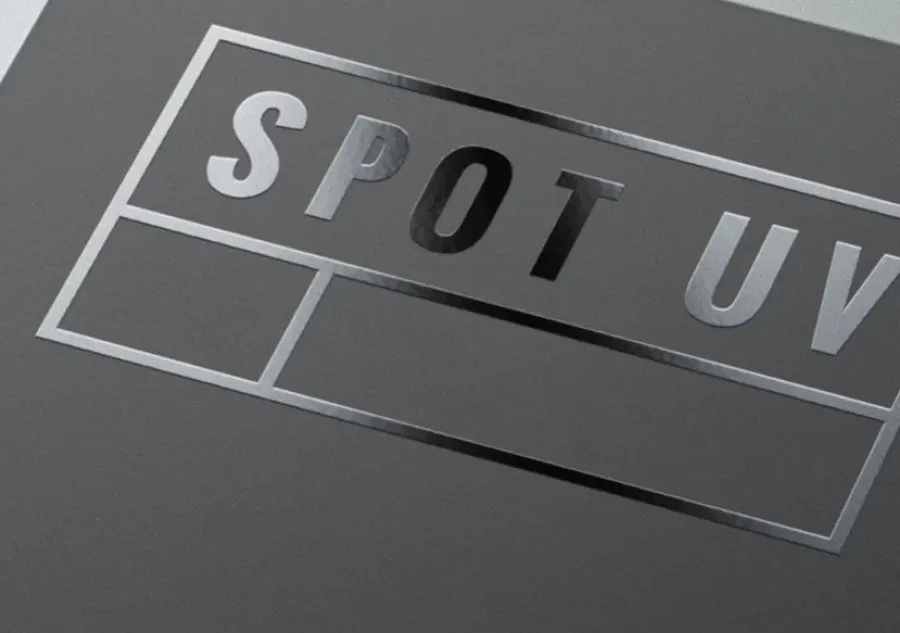 What is Spot UV Printing?
Spot UV, sometimes referred to as Spot Gloss, is a special printing technique that involves the application of a Gloss UV Coating to specific areas of a printed piece.
What is a Gloss UV Coating?
Gloss UV coatings are durable clear coats applied in liquid form and then exposed to Ultraviolet (UV) light. The UV light dries the coating instantly. The resulting surface finish is very smooth and highly-reflective.
UV coatings are most commonly used as a protective flood coat that covers an entire printed sheet. However, the Spot UV technique involves the application of the UV coating only to select areas or "spots" on the sheet.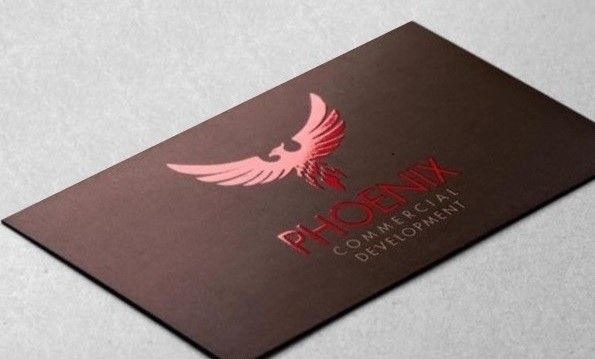 There are Two Ways to incorporate the Spot UV technique
There are a couple different ways that a Spot UV coating can be used to create an interesting and eye-catching effect…
The first way is to use the spot coating to highlight certain areas that are printed on the sheet, such as logos, text, images, designs, borders and so on.
The high-sheen of the Spot UV enhances the underlying ink and also makes the coated areas highly reflective. This allows them to exhibit a high degree of clarity and stand out from the surrounding area.
The second way is to use Spot UV as a standalone technique, without any underlying ink. This is known as Blind Spot UV. With this procedure, the Spot UV actually forms the image rather than merely being applied over a printed image. In lieu of ink, the Spot UV coating itself is used to add text, images, borders, patterns, and other interesting design elements.
The blind spot UV technique can be used on a variety of paper colors and types, but definitely works best on darker substrates that have a matte finish. This produces the highest level of contrast between the low sheen of the matte substrate and the high sheen of the gloss UV. The UV coating also darkens the color of the substrate in the areas to which it is applied, further ensuring a prominent appearance.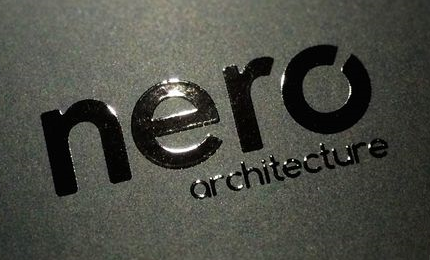 What types of Projects are good candidates for the Spot UV technique?
Just about any print project can be enhanced with Spot UV. However, this technique is generally reserved for pieces used for marketing or promotional purposes.
For example, gloss Spot UV is often applied to business cards, brochures, presentation folders, book covers, postcards, and other printed items that are used to elicit intrigue and make a lasting impression.
By the way, the real secret to creating visual impact with Spot UV is to use it subtly rather than excessively. By limiting it to specific elements on the sheet, you can create a tasteful design that captures attention without being overwhelming.
Color Vision can assist with any printing or finishing need you might have!
If you'd like to learn more about the Spot UV finishing technique, give Color Vision a call at 800-543-6299. Or, if you have an upcoming project and would like a quote, fill out our Quote Request form and we will be glad to email you a quote. As always, we look forward to hearing from you and hope to assist with your next print project!